Types of wood flooring tips, House floor guide, Online residential interior decor advice
Types Of Wood Flooring
19 May 2021
Wood flooring is timeless, luxurious, and aesthetically pleasing. Due to its overall look, it has been the most popular choice for homeowners. The texture and warmth of a wooden floor are unique, and it adds up richness all over the interiors.
If you are looking forward to installing a wood floor, you should be familiar with the different types of wood flooring to make the perfect choice for your home. It is also essential for you to pick a dealer that assures you with the best quality wood flooring.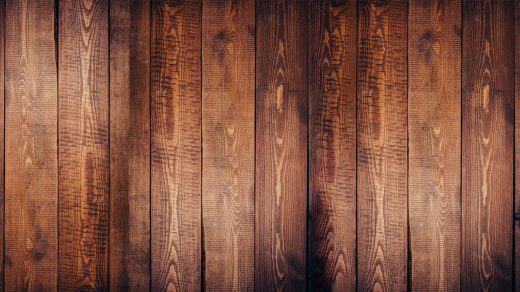 Types Of Wood Flooring List
Everything you wish to know about wooden flooring is duly addressed in this article.
Laminate Flooring
Laminate Flooring is a synthetic flooring medium made of compressed fiberboard plank. It includes a moisture-resistant bottom layer, a photographic image of stone, tile pattern, or wood grain with a protective overlay.
This flooring has easy maintenance and is also cost-effective. Furthermore, the best thing about laminate flooring is that it replicates the look of natural wood. Hiring a commercial flooring company will make installation extremely fast and easy.
Bamboo Flooring
Bamboo floors are made from bamboo grass stalks which is a highly sustainable material. This flooring is formed by pressing the fibers under high pressure and can be great for every room except for the bathrooms as they are not waterproof.
Also, bamboo hampers the growth of mildew and mould, since it is moisture resistant.
Composite Wooden Flooring
Composite wooden flooring is manufactured in factories along with protective surface coatings and chemical binders. They offer scratch resistance and good moisture resistance. Along with this, the flooring is easily affordable and more attractive than laminate flooring.
However, you should always avoid composite wooden flooring on stairs to avoid bad finishing around the corners. One of the primary advantages of this flooring is that it is less prone to humid climate due to its stability.
Solid Hardwood Flooring
Solid Hardwood Flooring is formed from popular wood species like mahogany, maple, walnut, oak, and cherry. They are long-lasting and have a classic appeal that can give a visual appearance to your business or home.
However, the best place to have this flooring could be in the living areas or hallways.
Cork Flooring
Cork flooring is created from cork oak tree bark. It comes in the multilayer form in which the top layer is made from good quality cork, the bottom layer is of compressed cork, and the middle layer of HDF and MDF fiberboard.
The main thing that you would love about cork flooring is that they are environmentally friendly, biodegradable, and are highly sustainable.
Parquet Flooring
Parquet Flooring is a decorative wooden flooring formed by arranging the strips in a geometrical pattern, mostly basket weave or herringbone and short wooden blocks. It is a great flooring that is durable and can surely enhance your interior's beauty.
Types Of Wood Flooring – The Bottom Line
Wood flooring consists of grain patterns formed of natural wood. They are highly classic and come in various styles. However, everyone has a different opinion when it comes to wood flooring.
Thus, it is essential for you to consider all the pros and cons of a hardwood floor before making your choice. You must also choose to work with the experts (like the ones from WFC) when it comes to cleaning and maintaining your wooden floors.
Comments on this guide to Types of wood flooring guide help article are welcome.
Woodworking
Woodworking Posts
Guide to CNC Machining and its purposes
How to plunge cut with a fixed base router
CNC designed architectural interiors with wood routing
Ultimate Guide to CNC Process for Architectural Work
Flooring
Flooring Posts
Solid wood flooring for your home
Bamboo flooring sustainable homes
Building Articles
Residential Architecture
Comments / photos for the Types of wood flooring guide advice page welcome