Flooring for house guide, Home floor design tips, Property renovation advice
Flooring For House | Guide To Choose Best Flooring
8 June 2022
Choosing the right flooring like Luxury Vinyl Plank Flooring for a new house is critical, it is an important part of interior design. However, don't make an interior design bad by choosing any kind of flooring just because it goes with your desire. Before making a decision, it is necessary to consider many things about the floors in the house. This complicates the process of deciding on the ideal flooring.
This article will help you understand how to choose the best hardwood flooring. Look at the pros and cons of the different types of flooring you've chosen to help you decide which will be best for your home.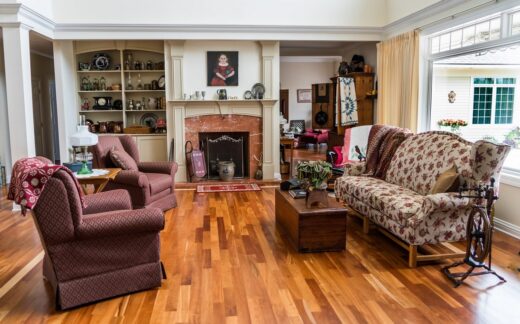 Types of Flooring for the Home
Hardwood Floor
A single piece of solid wood, roughly 18-20 mm thick, is used to make hardwood. To make this, solid wood of oak, cherry, or walnut is used. It is available in 1.5 to 2.5-inch strips or 4 to 8-inch boards. If you want to save money on your home, hardwood is a great choice. If you don't have much budget, buy reused or repurposed wood for your flooring.
Installing hardwood flooring is as simple as nailing solid wood to a wooden subfloor.
The best places for solid wood flooring are living rooms, hallways, and bedrooms.
Hardwood Floor Pros
To clean, just sweep and mop.
It looks good and goes with any décor.
Durable flooring can be upgraded up to five times.
Hardwood Floor Cons
Scratches are a problem.
Thermal effects can cause the hardwood to shrink.
Don't use it in wet places such as the bathroom or the laundry.
Engineered Wood Floor
Engineered wood is more cost-effective than solid wood. It can be made by combining solid wood with many layers of plywood. Plywood planks can be made cheaper by sticking a thin layer of natural wood with visible grain to the top.
Engineered woods are available in different types. They are made from different kinds of solid wood, like oak, maple, and so on.
The installation of engineered wood is very similar to that of hardwood. Any of these methods can be used, the only restriction is that the piece must be supported by something like cork or foam.
It can be used in living rooms, bedrooms, hallways, and basements.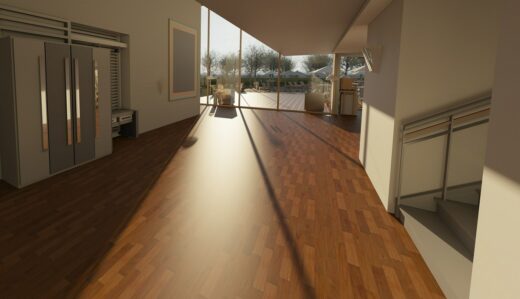 Engineered Wood Floor Pros
It is intricately textured, like hardwood
Resistant to scratches or dents
Stable and heat-resistant
Cleaning is simple and easy
Engineered Wood Floor Cons
Less durable
It can only be refined three times
Not suitable for wet environments
Ceramic tiles Floor
Ceramic tiles are made by firing a combination of clay and pigment, which gives the tiles their different shades. They can be found in a wide variety of shapes, textures, sizes, and shades.
Some types of ceramic tiles are only good for walls and not for floors. Find out from the store how it can be used for flooring before you buy it.
Ceramic tiles can be used in bathrooms or kitchens.
Ceramic tiles Floor Pros
Available in several different colours and shapes
Easy to clean
Porcelain is the hardest and least likely to scratch or break.
Glazed ceramics need little attention
Ceramic tiles Floor Cons
Hard underfoot
Glazed ceramic might be risky to walk on.
The lifespan of each variety is different.
When cracked, it is difficult to repair.
Bamboo Floor
Bamboo flooring is made of a type of wood called hardwood. It is good for the economy because it is natural. Bamboo looks like light wood. You can use different ways to process it to make it darker if you want to.
Bamboo flooring is made of a type of wood called hardwood.
It may be used in the same places where other wood is used. It is also perfect for use in the kitchen and mudroom.
Bamboo Floor Pros
Durable
Simple to install
Replanting is easier
Easy to clean
Bamboo Floor Cons
Moisture Sensitive
Limited Styles
Scratch Prone
Laminate Floor
The layers of high-density fiberboard that go into the construction of laminate flooring are covered with a durable and wear-resistant coating. The layers are then pressed together to create the finished product.
Compressed fiber can also be used in the production of laminates. It may be purchased in either tile or plank form.
A floating flooring method is used to install the vast majority of laminates.
High-traffic spaces like kitchens, playrooms, and foyers might benefit from this type of flooring. It should not be used in damp areas such as the laundry or the bathroom.
Laminate Floor Pros
Cost-effective
It is simple to clean and maintain.
Resistant to stains and dents
It's simple to install
Laminate Floor Cons
Permeable to water
It can't be cleaned up
Not as strong as real wood
Linoleum Floor
Although linoleum has been present since the 1880s, it only became commercially available in the 1940s. Cork powder and linseed oil are among the natural, renewable resources used to make them. As vinyl got more popular, it was gradually phased out of the house. Concerns about vinyl flooring's chemicals, on the other hand, have reignited interest in this more traditional option.
Certain varieties of linoleum are sealed with a protective coating that makes them stain- and wear-resistant. Some of these varieties require minimal care, while others require periodic refinement.
Linoleum is a great floor material for bedrooms, living rooms, kitchens, and basements.
Linoleum Floor Pros
Linoleum is an environmentally friendly flooring option.
It has a 40-year lifespan.
available in different colours and styles
Soft on the soles of your feet
Easy to clean
Cost-effective
Linoleum Floor Cons
Sharp items can cause dents and rips in the fabric (high heels)
When exposed to too much sunshine, it fades.
Waxing is required on uncoated linoleum on a regular basis.
The type of maintenance varies.
Vinyl Floor
Polyvinyl chloride and plasticizers are mixed with colour pigments to make vinyl flooring.
There are three varieties of vinyl: sheet vinyl, planks, and tiles. The sheet form may be trimmed and adhered to a subfloor. Self-adhesive vinyl tiles have a self-adhesive adhesive backing.
Vinyl flooring, which comes in sheet, tile, or plank form, is a good choice for a kitchen or bathroom because it is waterproof and doesn't let water through.
Vinyl Floor Pros
Not harmed by humidity or water
Less costly than timber and ceramic tiles
Easy to clean
Available in various colours and patterns
simple to clean.
Vinyl Floor Cons
Fake and fabricated appearance
It may be damaged and dented
Using vinyl is not eco-friendly
When it's installed without a subfloor, it produces a hollow sound
Carpet Floor
Ceramic tiles and carpets have a lot in common. Patterns, colours, and textures may be found in a variety of ways.
The quality of the carpet is determined by its fiber count. The more fiber in a product, the longer it will last.
Wool, nylon, acrylic, polyester, and polypropylene are all common materials for carpets.
Carpets made of wool are more resistant to water and stains than those made of other fibers. Carpets made of nylon may simply be recycled. Acrylic carpets are resistant to mildew, insects, and crushing. In comparison to polypropylene carpets, which are impervious to moisture but not staining, polyester carpets are more durable.
Carpet flooring is suitable for bedrooms and living rooms.
Carpet Floor Pros
Slip-resistant
Warm
Easy to install
Carpet Floor Cons
Difficult to clean
Vulnerable to stains
Bad choice for people with allergies
Flooring for house Conclusion
These seven flooring options are the most popular but these are not only. You should be able to choose the best flooring material for your budget and needs if you have the necessary knowledge and study. If you are looking to design a room with flooring. Millennium Hardwood Flooring provides free consulting and free Quotes, only a trained installation crew knows precisely how to manage every aspect of the project, including testing and interior environment preparation for your home.
Comments on this Flooring For House | Guide To Choose Best Flooring article are welcome.
Flooring
Flooring Architectural Designs – selection below for property:
Most common flooring installation mistakes homeowners make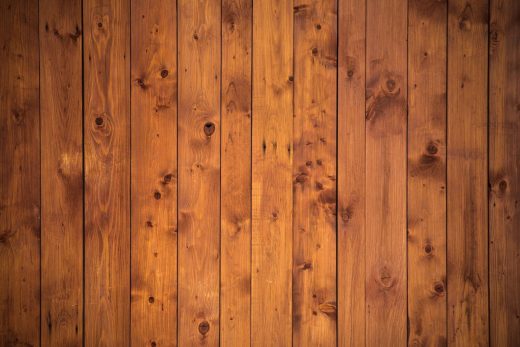 Solid wood flooring for your home
Advantages And Disadvantages Of Hardwood Flooring
Common Flooring In Commercial Renovations
Advantages And Disadvantages Of Hardwood Flooring
Building Articles
Residential Architecture – selection:
Comments / photos for the Flooring for house advice page welcome