Bamboo flooring tips, Sustainable homes guide, Property interior, Architectural advice
Bamboo Flooring: Sustainable Homes from the Bottom Up
27 July 2022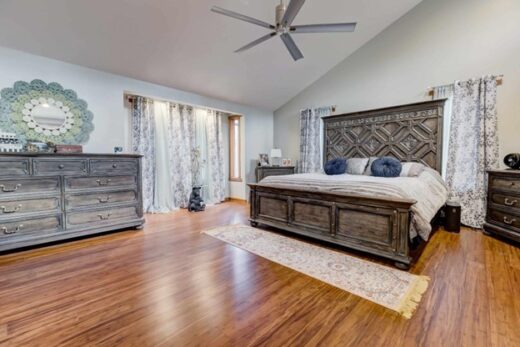 Bamboo flooring has become an increasingly popular product for contractors and DIY home builders alike. Diverse in color and style, bamboo impressively emulates the natural feel of traditional hardwoods. Its popularity, however, is rooted in more than its appearance.
As a plant, bamboo is naturally replenishable: it can re-grow without being uprooted and matures in just five to seven years. Trees used to create traditional hardwood floors take an average of twenty years to mature. The harvesting process also requires the base of the tree to be uprooted once the materials are harvested.
In addition to the aesthetic and renewable nature of bamboo floors, their most alluring quality is durability. This has not always been the case for bamboo floors! Manufacturing developments in recent years have pushed the product into a new echelon of quality. The revolution of strand woven bamboo has changed the complexion of hardwood flooring as a whole. While there are all sorts of sustainable aspects of bamboo flooring, durability is a driving factor for many reasons.
What is Strand Woven Bamboo Flooring?
To understand the durability of these floors, it is necessary to understand how it is achieved.
Strand woven bamboo floors are exactly as advertised: they are made by weaving together individual strands of bamboo. These stranded pieces are then intensely heated and compressed to solidify the planks. The resulting product is on par with the hardest wood floors on the market.
Bamboo and traditional hardwoods alike are tested by what is known as the Janka hardness test. The test measures how much pressure is required to embed a small steel ball into a plank of wood flooring.
Strand woven bamboo regularly scores over 3,800 on the Janka scale: a score measured in pounds-force. This is comparable to traditional hardwoods lauded for their toughness – such as Rosewood, Walnut, and Cherry woods. Some strand woven floors have been found to score as high 5,000, but such has not always been the case.
A Brief History of Bamboo
Some of the earliest iterations of bamboo flooring were known as vertical and horizontal bamboo. Today, they are often referred to colloquially as "classic bamboo."
Indeed, these classic bamboo floors have the modern look that many home builders are searching for. The pitfall of these floors, however, is the durability.
The process of creating strand woven bamboo revolutionized the toughness of the product as much as it did the manufacturing. Classic bamboo styles are only a third as hard as strand woven bamboo flooring: oftentime softer than traditional Oak floors.
These weaker floors are more susceptible to dents and scratches over time. They are unsuitable for high-traffic environments as opposed to strand woven counterparts – which are even warranted for commercial installations.
Lesser durability means that your floors are more likely to need repairs and replacements over time. The bamboo plant itself lends itself incredibly well to sustainable products. That said, the plant cannot compensate for shoddy products that will need to be replaced in a few years.
Durability is Sustainability
The development of strand woven bamboo flooring, thus, was incredibly important to the sustainable image of the product. Without durability, sustainability is no more than a marketing ploy for gullible consumers. Creating a comprehensively sustainable product delivers on the potential made possible by the incredible bamboo plant.
New floors are a great way to beautify a new home or liven up an existing space. Bamboo flooring gives you an array of styles: anywhere from rustic to modern. When installing a new floor, the hope is not only that they last – but that they remain beautiful over time.
Soft wood floors that give way to dents and dings fail to meet that promise of beauty and longevity. While bamboo floors can be easy to install, no homeowner wants to repeat that process every five to ten years.
Furthermore, the continual manufacturing of weak products will only create a cycle of consumption. Strand woven bamboo floors have been found to last anywhere from fifteen to twenty years. Some brands reliably last up to fifty years if properly maintained.
Durability becomes sustainability via these principles. The bamboo plant provides a sustainable foundation for the product. The production of the product itself is what optimizes the promise: transforming a buzzword into reality.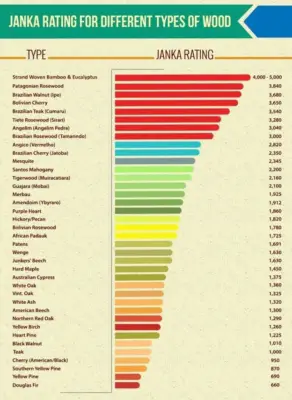 Bamboo flooring material conclusion
A sustainable foundation is exactly what people are looking for when they consider bamboo flooring for a home improvement project.
While environmentalism isn't a priority for everyone, sustainability is not one in the same. Strand woven floors are strong and easy to maintain. Whether you are looking to start an eco-friendly building project or simply looking for floors that will last, bamboo flooring is an unbeatable option.
Comments on this Bamboo flooring: sustainable homes from the bottom up article are welcome.
Flooring
Flooring Architectural Designs – selection below for property:
Most common flooring installation mistakes homeowners make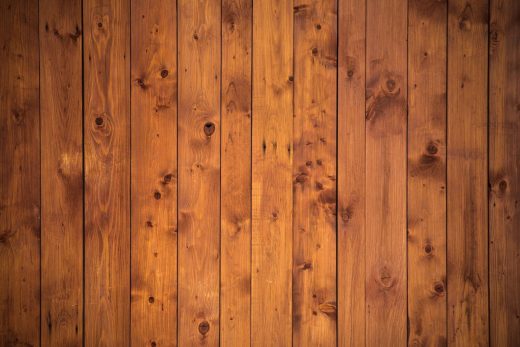 Solid wood flooring for your home
Advantages And Disadvantages Of Hardwood Flooring
Common Flooring In Commercial Renovations
Building Articles
Residential Architecture – selection:
Comments / photos for the Bamboo flooring: sustainable homes from the bottom up advice page welcome