Top tips for double glazed windows care, Building facade openings guide
Top Tips For Caring For Your Double Glazed Windows
5 April 2022
Double glazed windows are frequently referred to as "maintenance-free," which is to an extent true. Not only that, but it also raises the kerb value and resale worth of your home in the market. Double glazed windows stand out from other types of windows due to their uniqueness. As the name indicates, double-glazed windows are glazed twice to guarantee that the argon gas between the glasses is effectively sealed.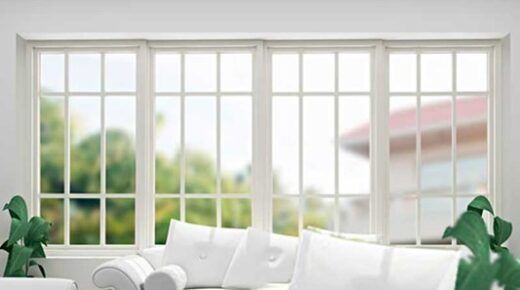 They must, however, not be left unchecked, especially if you intend to use them in the long run ( since you cannot change your house's overall glass windows every other day or month as they are expensive!). For that, we have made this post on tips for caring double glazed windows that will help you quickly and conveniently manage it.
Window And Frame Cleaning
To begin with, let us address the most apparent. Cleaning windows is vital, and uPVC is no exception. Setting up a regular window cleaning appointment and having your windows and doors cleaned once a month is the finest thing to do.
Window cleaning keeps the parts operating easily and prevents debris from accumulating on the glass or frames. The longer you wait between cleanings, the more likely dirt will stay like cement, causing harm to the windows when you try to remove it.
If you have self-cleaning glass, use only detergents specified by the manufacturer to clean the windows.
Examining The Locks And Hinges
Window locks are built to endure as long as the windows themselves. It's a good idea to unlock and open each window once in a while to ensure that the lock is in excellent working condition.
Keys should always be kept close to the windows so that they can be opened in the event of a fire, and the windows themselves should slide easily without sticking or juddering.
Keep An Eye Out For Moist And Humidity
In the winter, a tiny bit of condensation on your windows is natural. Its the natural outcome of warm air colliding with cold air. However, if you notice a lot of moisture dripping down the panes, this might indicate that something is amiss with your double-glazed windows in Hobart.
Keep an eye out for any evidence of wetness surrounding the window, such as mildew on the walls or on the frame. While this mould will not hurt most people, if you are allergic to spores, it may cause your allergies to flare up.
Keep moisture at bay by wiping your windows every morning, and consider using a dehumidifier. If feasible (and safe), open the window slightly to ventilate the room, or install trickle vents in the windows.
Tracks And Rails Should Be Vacuumed
If you have a sliding window, keep the tracks and runners clean. The simplest way to accomplish this is to run the hose from your vacuum cleaner around the window while it is open.
This is also a necessary method if you have bi-fold doors because any particles in the track might cause the doors to stick, twist, or fall off their runners.
A stuck door indicates a significant situation. We regularly notice ancient timber doors that the occupants are having difficulty moving. As lumber ages, it begins to absorb water, causing the door to expand in the frame.
Sticking doors are inconvenient and can be noisy. Pulling a blocked door open is also risky, and a door that doesn't fit properly may not lock properly. Replace your door with a low-cost uPVC door, or opt for the insulating characteristics of a composite door instead.
We hope that this post on tips for caring double glazed windows has helped you with understanding the low-cost maintenance for your double glazed windows in Hobart. It is important to remember that not only does the glass on the window need to be washed but also other stated components mentioned above should be taken care of.
Comments on this top tips for double glazed windows care article are welcome.
Windows
Windows Posts
7 reasons why you should replace your old glass windows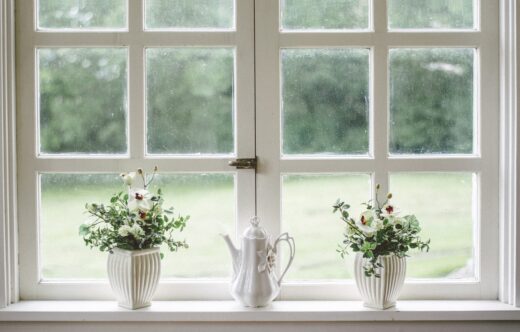 Where should you check out sash windows
Top Window Styles Architects Love
How to choose best casement windows for your house
Wisdom of Choosing Aluminium Windows
Building Articles
Residential Architecture
Comments / photos for the Top tips for double glazed windows care page welcome