5 things a property manager should know, Home move tips, Online property relocation advice
5 Things a Property Manager Should Know
25 Aug 2022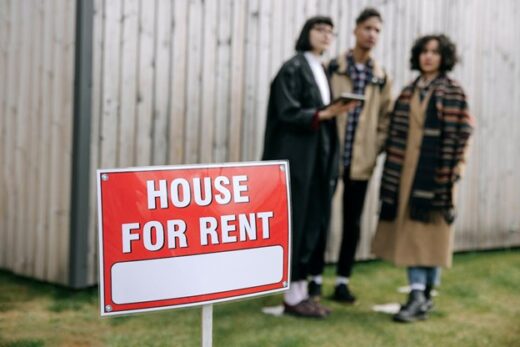 The real estate business has made significant progress since the fall of the latest COVID-19 wave. As the global economic situation returns to normal, people are concentrating on selling, buying, and renting property again. This scenario has caused an increase in the demand for property managers. It is an excellent time to search for Havenbrook jobs by Lensa if you want to become a property manager.
Whether you are associated with or aim to join the profession of a property manager, you would already know the responsibilities that come with this position. However, to become a successful property manager, you must deal with many challenges and stressful situations. This article explains some critical things that should be in your knowledge, so you can cope well with your responsibilities and be aware of potential challenges.
Follow Current Property Management Trends
The most important thing to maintain your caliber is to realize the need to follow ongoing property management changes. Both tenants and landlords look for secure and profitable ways to rent a property. They prefer hiring those managers that offer services according to current trends, like making online payments, teamwork management, and technology-based security.
The best way to stay in the game is to include all the current property management trends in your working style. Some of the trends introduced in recent years include digitization of management, the demand for additional amenities, smart contracts, and increased value and taxes.
Keep Organized
As a property manager, you must adapt organizational skills since keeping things organized will help reduce management risks and maintain transparency. The timely collection of rent and security deposits and regulation in the property maintenance is vital to ensure the growth of this business. Similarly, all the legal matters of property should be clear.
The secret to excelling at these tasks is to opt for a modern solution, which refers to digital tools. Being a professional property manager requires you to handle more than one property. Simultaneously managing them using the traditional paperwork method is not wise. It would help if you used online tools and applications for tasks like bookkeeping, tracking cash flow, keeping a record of inspection and maintenance, and monitoring legal proceedings.
Additionally, online help portals will help you out. Once you upload online maintenance requests and complaint forms, you can acknowledge clients' problems instantly.
Stay in Touch With Both Parties
When you take the responsibility to manage a property, you must maintain a good relationship with the tenant and landlord. For that, focus more on communicating with people on both sides. Contacting the landlords is necessary to keep them updated about current property rates, conditions, and other information. L
Likewise, communicating with tenants is essential to acknowledge maintenance requirements, complaints, and other issues. We would advise you to remain in contact with your clients. This strategy not only gives them a sense of security but also improves your impression and enables you to keep things in control.
Efficient Marketing Strategies Bring More Clients
While you strive to satisfy your existing clients, you also need to get more clients through marketing. Using website blogs and social media platforms is the most effective way to market your services. You can upload pictures of the property managed by you. This practice will allow interested people to determine your professionalism and help you attract new clients.
The existing clients will also connect you with new clients. Meanwhile, plan some powerful marketing strategies, like socializing with investors in the same field, initiating referral programs, and indulging in influencer and paid marketing.
Develop Your Property Knowledge
You can start working as a property manager without an efficient degree. However, you must know all the legal matters, investment requirements, and issues associated with a rental property to grow your business. You should be aware of the legal actions necessary to take when renting a property. The property rates and taxes should also be in your knowledge. Doing so is necessary to gain clients' trust, schedule your marketing tactics, and set business goals accordingly.
Endnote
Like any sector, property management requires you to advance with some strategies in practice to survive in this competitive world. Align your expertise with ever-changing property management and marketing trends. Make the most of digital tools and software to perform your responsibilities conveniently. Lastly, communicate with your clients as much as possible and address their concerns immediately.
Comments on this guide to 5 things a property manager should know article are welcome.
Moving Posts
Moving Articles
Tips That You May Follow When Paying Your Moving Company
Take what property when moving to a new place
Building Articles
Residential Architecture
Comments / photos for the 5 things a property manager should know advice page welcome