Top 5 real estate market trends in 2023, Property investment tips, Homeowners news guide
Top 5 Real Estate Market Trends
14 May 2023
The real estate market is always shifting, and it is anticipated that the year 2023 will usher in several noteworthy developments that will have a significant impact on the industry. Those who are interested in the real estate market should keep a close eye on the five trends that are listed below. These trends range from new technologies to changing preferences among demographic groups.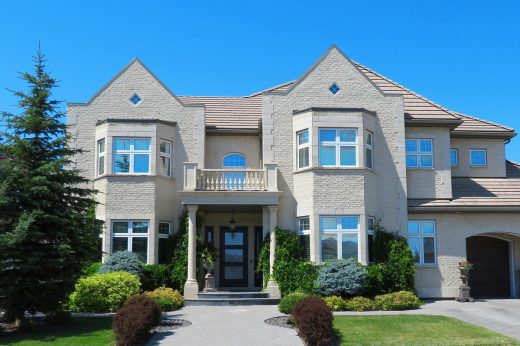 What to Watch for in 2023: The Top 5 Real Estate Market Trends
Sustainable Living and Eco-Friendly Homes
Homebuyers are more concerned about the environment, which has led to an increased demand for environmentally friendly homes and sustainable ways of living. Homeowners today are searching for ecologically conscious activities, green building materials, and energy-efficient features to incorporate into their dwellings. We may anticipate that in the year 2023, a greater number of homes will be constructed with sustainable living in mind and that the real estate business will place a greater emphasis on energy efficiency and eco-friendliness.
Mike Lees, Chief Marketing Officer at EZLease
Embracing Technology
There is nothing novel about the application of technology in the real estate market; yet, we can anticipate an increasing emphasis on technology and its incorporation into every facet of the sector in the year 2023. The process of purchasing, selling, and managing real estate is being revolutionized by technological advancements such as smart house technologies and virtual reality home tours. Those in the real estate industry who are open to new technological developments will be better prepared to meet the needs of their customers and maintain their position as market leaders. Including the implementation of advanced real estate CRM systems, will be better equipped to meet their customers' needs and maintain their position as market leaders."
Stephen Kerrigan, Founder of Mortgages Remortgages
Expansion of the Suburban Market
The suburban Real Estate market is expected to grow in 2023, even though metropolitan areas have been popular for a long time due to the ease and amenities they offer. Homebuyers are increasingly drawn to the suburbs as a result of the increasing prevalence of telecommuting jobs and the rising demand for larger living quarters. People who are interested in a change of scenery may find the suburban markets intriguing because they provide larger homes, more outdoor space, and a slower pace of life than the urban markets.
Arman Minas, Director at Armstone
Shifting Demographics
Millennials and members of Generation Z are becoming increasingly active in the housing market, which is causing a shift in the demographics of homebuyers. These younger buyers have different goals and preferences than earlier generations, such as an emphasis on walkable areas, transit-oriented development, and access to technology.
They are also more likely to be interested in purchasing a home in a neighborhood with a strong sense of community. We should anticipate a transition in the real estate industry to accommodate the requirements of these new populations by the year 2023.
Mathew Bowley, Head of Marketing at Solmar Villas
The Rise of Co-Living Spaces
Co-living spaces are growing increasingly popular, particularly in urban regions where housing costs are high. This trend might be attributed to the rising popularity of communal living.
Residents of these communities split the cost of the rent and the utilities, and they also share access to the shared amenities and communal areas. In the year 2023, we may anticipate the proliferation of co-living spaces, which provide young professionals and students with an option for accommodation that is both affordable and flexible.
Tiffany Payne, Marketing Manager of iFlooded Restoration
Top 5 Real Estate Market Trends in 2023 Summary
To summarize, the real estate market is in a state of perpetual change, and the year 2023 is forecast to usher in several fascinating new trends. These trends are going to have a significant impact on the business for many years to come. Some of these trends include eco-friendly housing, sustainable living, and the emergence of co-living spaces.
Real estate professionals that can anticipate emerging trends, as well as welcome emerging technologies and demographics, will be in the greatest position to meet the needs of their customers and thrive in the industry. There has never been a more interesting time to be involved in this sector, and we can hardly wait to find out where it is headed in the years to come.
Comments on this guide to Top 5 real estate market trends in 2023 article are welcome.
Real Estate Investments
Real Estate Investment Posts
4 popular real estate investment strategies
What do UK property investment companies do
Understanding concept of property investment companies
Buying property in Paphos is a great investment
Why condos make good real estate investments
Building
Residential Architecture Articles
Comments / photos for the Top 5 real estate market trends in 2023 advice page welcome