Top 5 essential tips for a stylish living room, Contemporary home furniture style, Property interior design decor
Top 5 Essential Tips for A Stylish Living Room
24 July 2023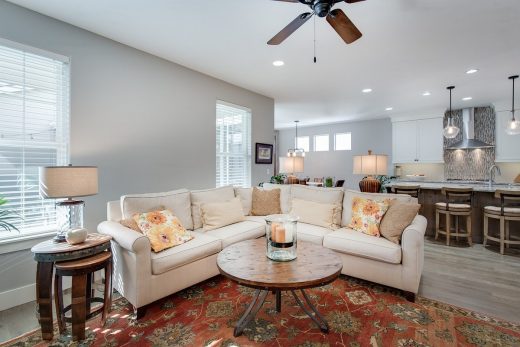 Your Living room is one of the crucial rooms for décor. A beautifully decorated living room is often the first place we take guests for a tour, and it's your responsibility to make it an attractive and comfortable place to stay. Furthermore, you can spend quality time with family, friends, and yourself. Decorating and ensuring your living room is stylish can be challenging.
There are a lot of things that you need to keep in mind, which include your space and personality. You don't have to be a designer to design your living room and sophisticated space with a streamlined look. This article will explore essential tips for a stylish living room.
Stylish Sofas Are Excellent Start
Regardless of the size of your living room, you can find sofas that will make your space colorful and a fantastic place to relax. However, there are many factors that you need to consider when purchasing your sofas. It includes color, size, shape, and comfort.
It's often tempting to get caught up with sofa looks that you forget to check how comfortable it is. If you plan to replace your sofas with new ones, you must ensure you have the correct measurement. In addition, look for your stylish sofas at  www.furnitureinstore.co.uk to get high-quality and affordable products. You will also find sofas that will meet your budget and elevate your living room's looks. Don't forget to check the fabric to ensure it will last you for a long time.
The secret to buying the right sofas is focusing on complimenting furniture instead of matching ones. You need to look for additional pieces that will complement your sofas, such as looking for stools that will make your living room more classic.
Designate a Focal Point
You need to create a focal point where people's eyes will fall when they first walk into your room. Creating a focal point is not complicated, especially if you have bought that stylish sofa. You can hang artwork on the wall behind your sofa to complement it and the house. Alternatively, if you don't have a large mantle or fireplace, you can look for a piano or mirror that might attract people's eyes.
Buy Sleek Furniture
Choosing comfortable, sleek, and minimal furniture to complete your living room look is critical. For the upholstery, you can consider materials such as natural fabric or leather in different textures. In addition, pick pieces based on the size of your living room and avoid ornate furniture for a more modern look.
Choose Movable Stools and Tables
Another incredible way to make your living room comfortable is by choosing lightweight stools, side chairs, and tables that can easily be moved around. This gives you and your family daily options of setting a drink down, putting your feet up, and extra seating for your guest.
Balance Function and Beauty
Ensuring that your living room works for your tastes and lifestyle is crucial. If you want to add more storage, look for attractive pieces that will blend well with your decor. Likewise, look for an ultra-stylish sofa that catches the eye and is comfortable.
Final Words
When purchasing sofas and other home décor, ensure you are buying from a reputable dealer to get high-quality materials with a high return on investment. Don't forget to take the correct measurements to ensure the furniture you choose fits and compliments your living room.
Comments on this guide to Top 5 essential tips for a stylish living room article are welcome.
Living Rooms
Living Room Posts
Creating a comfortable and cozy living room tips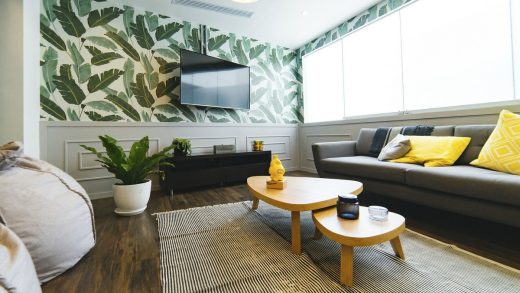 Interior designer living room trends
Trendy Living Room Design Ideas
Top 10 innovative living room decorating ideas
Furniture
Furniture Posts
Popular types of wood for furniture
Bauhaus inspired architecture and furniture
Property
Residential Architecture
Comments / photos for the Top 5 essential tips for a stylish living room advice page welcome