Popular types of wood for furniture Tips, Property Decor guide, Home Style Advice
Popular Types of Wood for Furniture
23 Jan 2021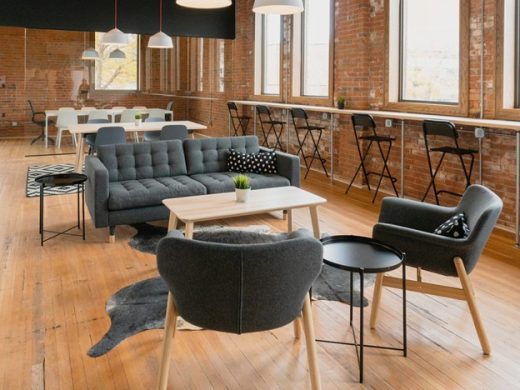 Wood is a popular accent in various styles in the world of interior design and architecture. They go very well with minimalist, traditional, or even in modern style. At the same time, it is important to keep in mind that wood has a thousand varieties and each adds a specific ambiance when added to a room. But don't worry because whatever your desired vibe is, you're only a step ahead from finding the best type of wood for your furniture.
Things to Consider when Choosing a Specific Wood for Furniture
Depending on where you're going to include given furniture, you should know first its wood origin and other elements that might affect your decisions along the way. Some of these factors are:
There are two types of wood: hardwood and softwood. Both of them have advantages,  disadvantages, and certain uses. When it comes to furniture, hardwood is a more common choice. Hardness also means durability, and everyone wants furniture that will last long enough for their money's worth. Hardwood is also a lot easier to clean and you won't have to worry about scratches and dents every once in a while.
One thing to look out for is the wood's color. Different trees also give different colors of wood. Each color gives a specific vibe to the room it has been added so it is important to choose the one that is perfect for your space.
Woodgrain is the pattern made naturally as the tree grows over time. Various trees grow differently resulting in unique patterns that can be found in their trunks. It is what gives wood its aesthetic meaning and many manufacturers look for specific grains for each furniture style. Mahogany wood, for example, usually is straight-grained while others like walnut and white oak have curvy patterns.
Different Types of Wood
With numerous kinds of wood, it's hard to find the best one you would want. Here are the most popular woods used for furniture:
When it comes to rustic vibes, pine is the most popular wood to use. It has a lighter color and lighter weight compared to other types of wood. People often choose pine not only for its great overall look, but because it is also inexpensive. This makes it a great choice for starting families and owners not yet ready for bigger investments.
When painted, it gives vibrant colors emphasis. That's why painted pines are also suitable for kids' rooms and playgrounds.
Oak is known for its durability and longevity. In the UK, among the industries with large distribution to the country's overall GDP is the furniture manufacturing industry. Retailers of solid oak furniture from the UK explained that when oak is properly taken care of, it can last for centuries and be appreciated by the future generation. They are very well known to manufacture quality furniture all over the world, and oak is one of the most popular woods they use.
The oak tree grows slower than the others and it gives the wood its ideal density, making it more high-quality. It is the perfect wood for traditional furniture but is also making a name for itself for modern ones.
Walnut is not only durable, but it is also very strong and hard. Most craftsmen choose this for carvings projects because they tend to retain their shape even after years of being used. You can see this type of wood in ornate furniture in old houses and antique shops. It is a great choice for investment pieces because the older they get, the more beautiful they become.
Among common furniture like dining sets and dressers, maple is often a top choice because these items usually get a lot of beating. Hard maple has a lighter tone to its body while the softer ones appear to be darker. Despite being incredibly hard, it is more on the side of the affordable ones. This makes this wood a great option for young families.
Mahogany is a distinct hardwood with straight grains. Aside from that, it is also rot-resistant and can withstand several aging factors. Its tree grows in big sizes and mahogany wood is often produced in large pieces of boards. Its reddish-brown appearance gives warmth to the room and adds an unconventional vibe when paired with other textures.
Birch is native to North America and is considered a very strong hardwood. It has a blond color that makes it a favorite choice for most modern furniture. Its grains have subtle curves and a clean look at its appearance. It looks relatively plain at first sight, but that is what's great for furniture made with birch. It can serve as a blank slate that allows other accents and decorations to be emphasized.
Furniture doesn't only hold stuff and personal belongings. They also hold specific memories that will forever live within them. As long as you are maintaining it nicely, you can have useful and long-lasting furniture to keep your important moments more memorable.
Comments on this guide to Popular types of wood for furniture article are welcome.
Furniture
Furniture Posts
Give your Old Wood Furniture Pieces a New Look
Best dining table for your house
Furniture that Help You Work Better at Home
Building
Architecture Articles
Dilido House
Design Architects: SAOTA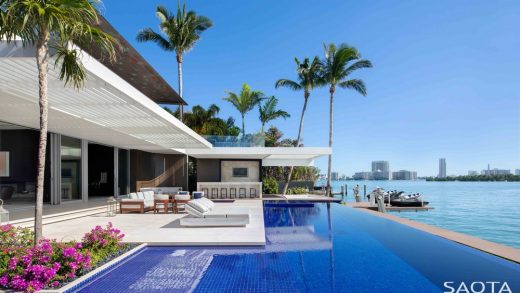 photo : Adam Letch
Comments / photos for the Popular types of wood for furniture advice page welcome