Bauhaus Movement, Post-war Buildings, German Modern Architecture Design, 20C Chairs
Bauhaus inspired architecture and furniture
Modernist Architecture Article – 20th Century Built Environment + The International Style
Dec 1, 2019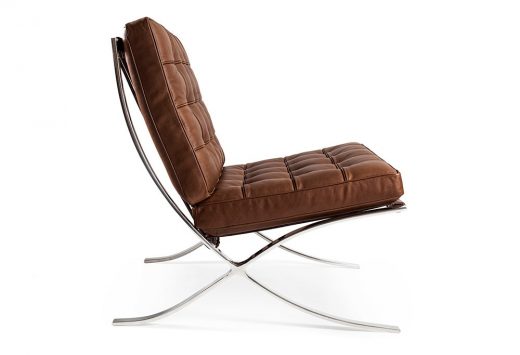 Barcelona chair, designed by Mies Van Der Rohe (1929), photograph courtesy of Iconic Interiors
Bauhaus inspired architecture – blending industry and art for function and grace
The Bauhaus movement is both a major milestone in the history of design and a timeless inspiration for architecture and furniture. This movement achieved what some might see as an oxymoron. It asserted that industry (including technology and machines) and art belong together. Bauhaus devotees believed that the moulding of the two could result in a thing of beauty.
Truth in design and substance
From the Bauhaus Movement comes a design principle that buildings or furniture can be highly practical in function, using a core form without edifice or ornament, but can still be visually pleasing. Central to the Bauhaus design ethos is "truth to materials". This refers to using construction materials in their truest and most 'honest' way. For example, having steel structures exposed rather than covered over, and letting their reassuring strength be part of the overall aesthetic.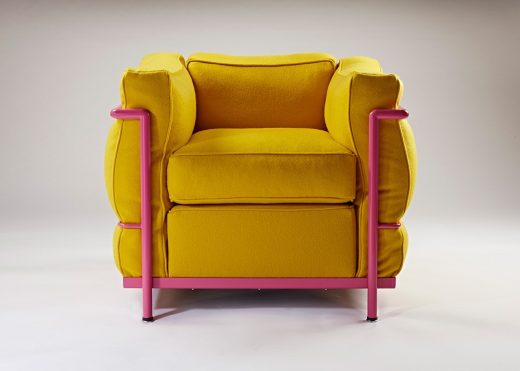 Le Petit confort chair, designed by Le Corbusier (1928), photograph courtesy of Iconic Interiors
What are the origins of this highly influential design concept?
How Staatliches Bauhaus came to be
The Bauhaus movement began in 1919 in Germany, when architect Walter Gropius founded a school that combined both crafts and fine art. Incidentally, "Bauhaus" comes from the German "hausbau," meaning "building house".
It was the end of World War I and rebuilding was underway. Gropius and his early converts were keen to support the process with creativity. For this to happen, they believed it was necessary to bring together a previously divergent range of fields, such as architecture, geometric design, craftsmanship and the arts. It was based on 'gesamtkunstwerk', the idea of one total work of art, combining many different forms and influences.
Over the following years, the school and movement created designs that could be 'mass-produced' to meet the needs of the time, designing both properties and furniture items that could be produced on a grand scale.
This visionary moulding together of industrial design and fine art, attracted top designers to the Bauhaus movement, such as
Le Corbusier, Mies Van der Rohe, Eileen Gray,, Florence Bassett Knoll and Marcel Breuer.
Under pressure from the Nazis, the design school was forced to close its doors in the 1930s. It's creative pulse lives on.
Bauhaus legacy
In terms of furniture, the imprint of the Bauhaus Movement is profound. It can be seen in beautiful pieces that have their steel frames and other support structures fully exposed. Other design features are often softer, but equally bold. They are one true representation of the best of everything, reliable yet often whimsical.
This results in tables, chairs and sofas which blend reassuring practicality – and an 'industrial' style – with a pleasurable degree of comfort.
Article supplied by Iconic Interiors and written by Mark Holdsworth, the home of Bauhaus Furniture
Modern Architecture – Major Modernist Buildings
Post-war Architecture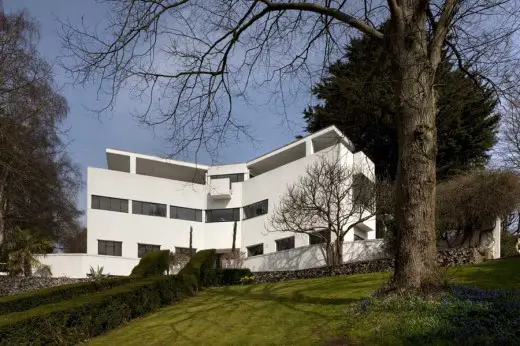 photo : Morley von Sternberg
Post-war Architecture
Boston City Hall, Boston, Massachusetts (architects: Kallmann, McKinnell, & Knowles);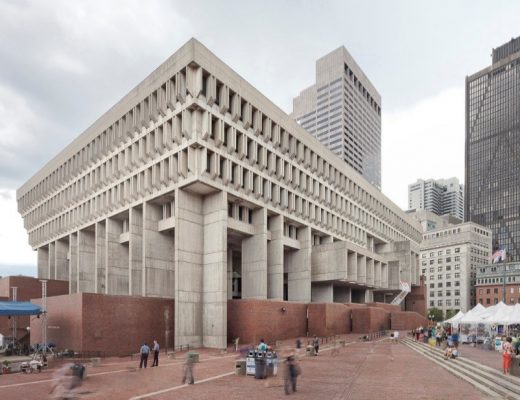 photo © Naquib Hossain/Dotproduct Photography
Boston City Hall Building
Sidi Harazem Thermal Bath Complex, Sidi Harazem, Morocco (architect: Jean-François Zevaco);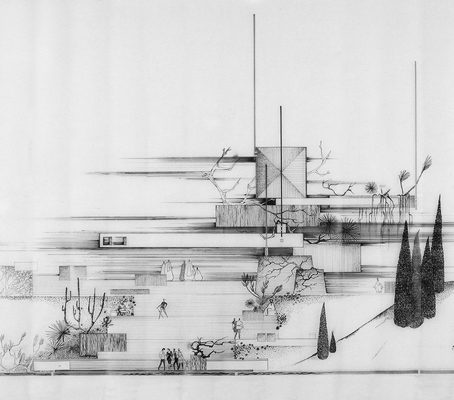 Image © Frac Centre-Val de Loire Collection.
Sidi Harazem Thermal Bath Complex Building
Bauhaus Building One of Twelve Recipients of Getty Fou3ndation's Keeping It Modern Grants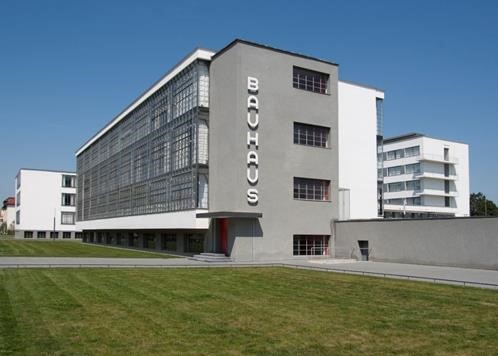 photo © Bauhaus Dessau Foundation, photo © Yvonne Tenschert
Getty Foundation Keeping it Modern 2017 Grants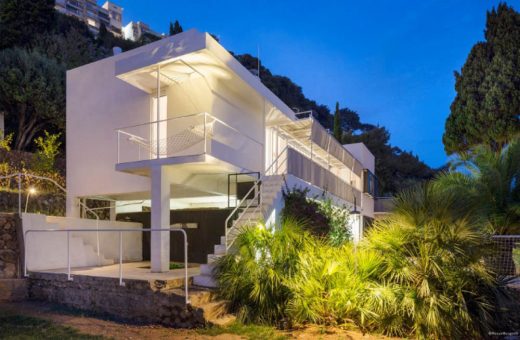 Villa E-1027, Cap Moderne, photograph Manuel Bougot www.manuelbougot.com. 2016
Lake Shore Drive Towers, Chicago
Child of the Sun Buildings, Florida
High and Over House – one of the first Modern houses in England
Comments / photos for the Bauhaus inspired architecture and furniture page welcome