Top 3 designs for casinos in Ohio guide, US betting tips, American gambling resort developments
The Top 3 Designs for Casinos in Ohio, USA
27 May 2021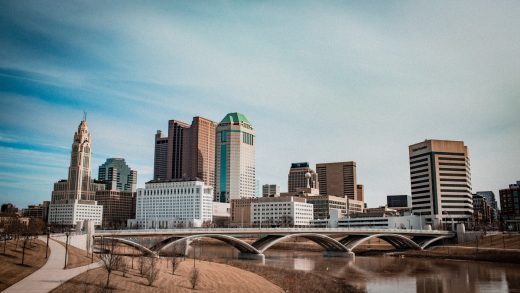 It can be said with certainty that land-based casinos have some of the most recognizable brandings of any business. Modern casinos put a lot of resources on how interiors are designed. This comes as no surprise due to the fact that designs for casinos increase their revenues a lot.
Ohio was one of the last states to have legalized casinos in the region. Up until 2012 when casinos became legal, there was little to no Ohio gambling. Today, Ohio is home to four traditional Vegas-style casinos and six racinos.
Traditional casinos are located in Cincinnati, Toledo, Columbus, and Cleveland. While racinos are located in Cincinnati, Northfield, Youngstown, Dayton, Columbus, Cleveland, and Lebanon.
The Top 3 Designs for Ohio Casinos
Three of the biggest and most luxurious brick and mortar casinos in Ohio are:
Hollywood Casino Columbus
Hollywood Casino Toledo
JACK Cleveland Casino
As far as the online casino industry, Ohio does not have it regulated. However, it's totally safe to play on offshore sites from within the borders of Ohio, as long as you aren't a professional gambler.
If you are interested in gambling in one of the lavishly done Ohio casinos, all of the necessary information can be found here.
Design for Casinos in Ohio is a Mix Between Luxury and Tradition
One of the most important factors influencing how much money a casino makes is casino interior design. This comes as no surprise because it has been proven over the years that a well-designed interior attracts more customers and casinos become more profitable. It's that simple.
While there are a lot of casinos that are designed in one style or another, the design for casinos in Ohio is a mix between luxury and tradition. In the past casinos were based around dark interiors layouts similar to mazes, low ceilings, and little to no decorative objects.
However, over time, designers found a better way to design and build their interiors. The modern casino design concept is called playground design. The playground design opens up the space a lot and doesn't feel like a maze anymore.
Today's casinos feel a lot more welcoming, with plenty of natural light and full of decorative and eye-catching objects and other similar characteristics.
Hollywood Esque Style Casinos
The first Las Vegas-style casino in Ohio was Hollywood Casino Columbus. And as you may know, the architectural design of casinos in Las Vegas is far away from coincidence.
In virtually every casino you enter today, every little detail and corner is designed in such a specific way and is there for a reason. The flashing light, bright colors, jackpot noise, and music in the background all come together to place a bet against human psychology.
The appealing design of Hollywood Casino Columbus is done so well that it captures guests even before setting foot on the casino floor. A five million-gallon reflecting pool and V-shaped media wall mark the casino entrance.
Once you go inside the casino, the interior truly represents true glamour and sophistication. The surrounding dining areas combined with the gaming floor and elegant chandeliers transport guests to the Golden Age of Hollywood.
Modern Architecture and Gambling
It's no shock that casinos invest in making sure that every little thing in the casinos works in the favor of the house. Casino architecture dictates how the player moves through the casino, how their emotional state is altered and what they see along the way.
Architecture students spend a lot of time seeing examples of different architectural styles and periods in cathedrals and landmarks but they often forget that the modern architectural principles can be best seen in casinos.
In modern architecture, hostile design is a well-known concept and casinos use this design to encourage desired behavior. If you've ever been to this type of casino, then you probably had a hard time finding the bathroom.
That's because hostile designed- casinos intentionally make it hard. They make sure that the route to get to them leads the player to pass many of the most high-traffic casino games.
Finally, there's so-called "aspirational architecture" that is designed in a way to make the guest feel richer than they truly are. And as a result, people spend more money than planned.
The Interior is More Important than the Exterior
While the location and exterior design of a casino are important, it's nothing compared to the interior of a casino. While the lavishly looking exterior will attract people to come to the facility, the interior design is what's going to make them either stay or leave.
Obviously, the goal of land-based casinos is to make their players feel nice, cozy, and comfortable. This is designed in order to make you stay inside as long as possible and spend as much money as possible.
It comes as no surprise that many casinos all over the world are constantly changing and renovating their space in order to make them even better and more pleasing for their guests.
Comments on this Top 3 designs for casinos in Ohio, USA article are welcome
Las Vegas Buildings
Las Vegas Buildings
The Luxor Las Vegas, Nevada, USA: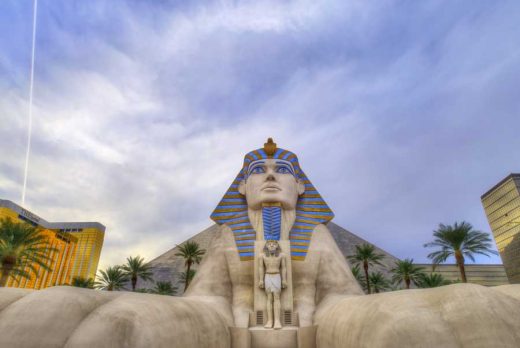 photo © Joe Lekas
Vdara Hotel Las Vegas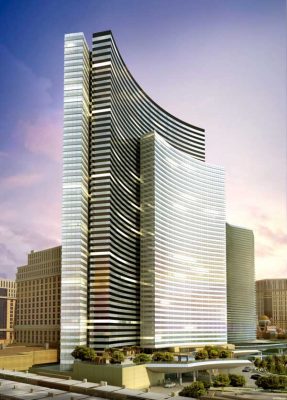 image : CityCenter Land, LLC
Casino Buildings
Casino Building Designs
5 tricks casinos use that make you spend more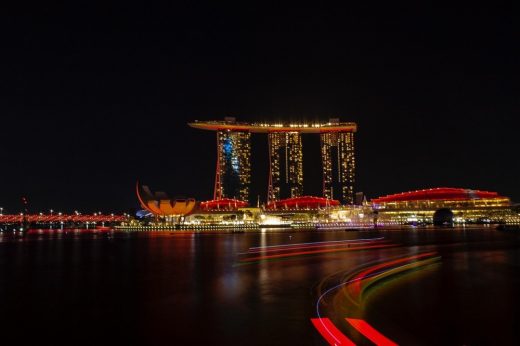 image via Pexels.com
Casino Architecture Design Guide
5 of most extraordinary casinos in world
Comments / photos for the Top 3 designs for casinos in Ohio page welcome