Trusted 14 Popular Architectural Styles That Shaped How Most Cities, Property Design Guide
14 Popular Architectural Styles
10 Dec 2019
If you look at most cities, you will see a perfect blend of vintage and modern house designs. Every day, architects come up with new house designs – with the latest design being better than the last.
14 Popular Architectural Styles That Shaped How Most Cities Look Today
Creating good house designs is no mean feat. Fortunately, the world will not run out of good house designs thanks to the very talented architects that we have in the world today. Better yet, there are state-of-the-art technologies that architects can use to create awesome designs. Every day, an architect will push the boundaries of the conventional building to create one among the popular architectural styles. You can see how architectural styles are changing on this piece by Procore.
In this piece, we outline the most popular architectural styles that shaped most cities.
Most Popular Architectural Styles
Contemporary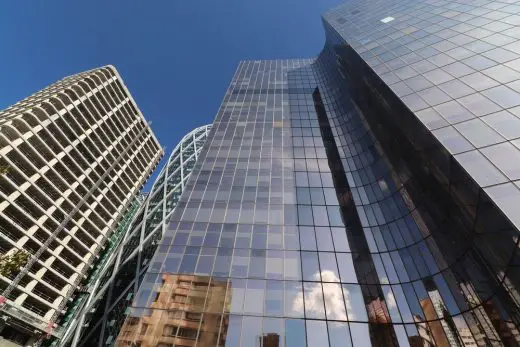 Contemporary and modern styles are popular home architectural styles, which are, in most cases, used interchangeably. However, contemporary styles emphasize on using sustainable materials, being energy efficient, having a lot of natural light, and the use of recycled and non-toxic materials. Contemporary and modern styles might have the same looks indoors and outdoors except for the above few focus for contemporary designs.
Dutch Colonial
This is a vintage architectural design whose origin can be traced back to the 1600s. The style started as a one-room residence for American settlers. Its trademark lies in its dormers, broad gambrel roof, decorative hood over the entryway, and flared eaves over the porch. The house also featured a Dutch double doorway. Initially, the door was designed to keep animals from coming into the house while still keeping the house fresh. The design is also referred to as a "barn house" thanks to its barn-like appearance.
Colonial
The colonial design is among the most popular architectural designs that originated in the early 1600s. It is a style that bears multiple variations thanks to the diversity of American settlers who designed the houses. The design's emblem lies in its symmetry and its evenly spaced shuttered windows. It also features evenly proportioned chimney, columns, and dormers to give it a formal style.
Cape Cod
Cape Cod homes have been around since the 1600s. The homes designed were inspired by thatched cottages in Britain. Unlike the cottages, Cape Cod homes featured steeper roof with large chimneys as an adaptation to the cold Northeastern winters. Other unique features in this style include cedar shingles, large windows flanking the entryway door, and dormer windows up top. Most of the Cape Cod homes seen in most cities today were built after World War II.
Craftsman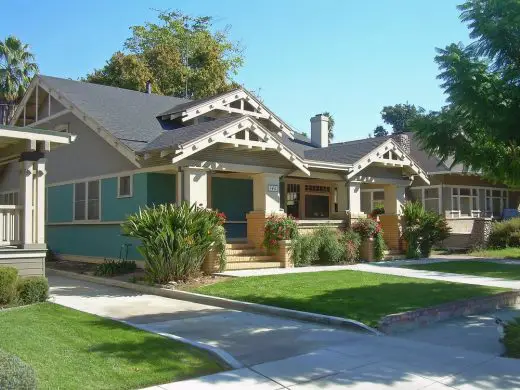 Craftsman styles are among the 5 most popular home architectural styles. Craftsman styles were born about the same time Bungalows were born thanks to the Arts and Crafts Movement. These house designs emphasize natural materials, including brick, stone, and wood. They also feature wide front porches with low-pitched roofs. Interiorly, the houses sport an open floor plan with large fireplaces, exposed beams, and built-in furniture.
Mid-Century Modern
This architectural design flourished after World War II up to the 1980s. The designs were among the 5 most popular home architectural styles of their time. They are characterized by large glass windows and open interior spaces, flat planes, and perfect integration of nature. After World War II, materials such as steel and plywood were accessible and heavily used in house designs.
Greek Revival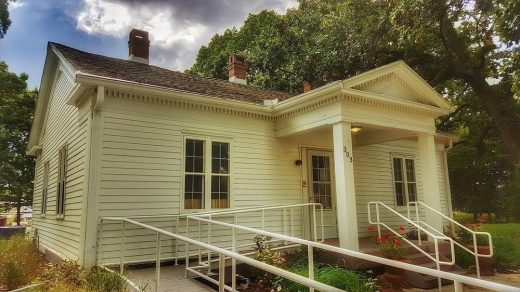 Greek revival house designs were inspired by Greek architecture and democracy. The style was so popular in American between 1930 and 1940. It is characterized by tall columns, painted plaster exterior, symmetrical shape, horizontal transoms, bold moldings, and embellishments. Because of its sizeable imposing nature, the style is only ideal on large estates.
Neoclassical
Like the Greek Revival above, Neoclassical style was inspired by Greece and Rome architecture. The style was popularized by the government when they built government buildings using the style. Any home built in this style represented wealth. The homes are characterized by tall columns, evenly spaced windows, symmetry, and elegant doorways.
Prairie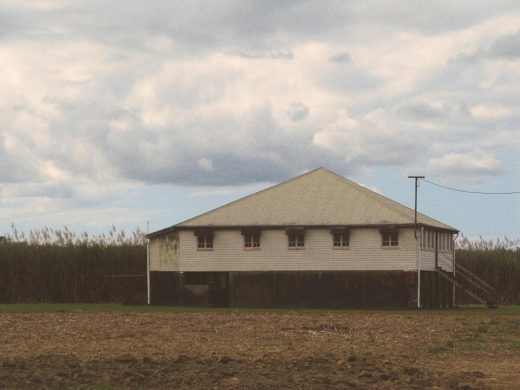 The prairie house design, although among the popular architectural home styles, was designed to serve all practical needs of a house without being complex. It is a simple home design inspired by the Arts and Crafts Movement. It carries features such as open floor plans, built-in furniture, and natural materials. Besides, the homes are also characterized by rows of windows, flat roofs, and natural patterns.
Modern Styles
There is no limit to modern styles. Modern architecture was inspired by the historical art movement. Most of the houses that fall under modern styles are 50 years old or younger. The houses are characterized by large open spaces, clean geometric lines, functional yet great-looking forms.
Mediterranean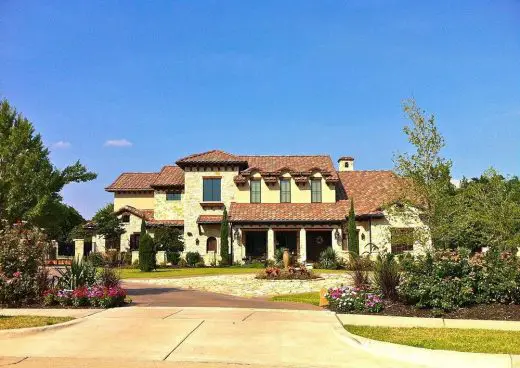 The design, like its name suggests, is influenced by Mediterranean architecture. The style was so popular in the US between 1918 and 1940. Most of these homes were designed to match the hacienda-style were characterized by arches, roofs with red tiles, and plaster surfaces. The style is still among the popular architectural styles today. It features the original elements of the design, including balconies, ornamental details, including heavy wooden doors and multicolored tiles, and porticos.
Italian Style
This house design is focused more on ornamentation rather than functionality. The style is inspired by Italian villas. Most of the homes have their origin from the 1800s. Some unique features of this style include decorative corbels, porches, doorways, and window cornices. There are also rounded windows, rectangular windows, and columned entryways.
French Provincial
The French countryside designs inspire these designs. This style started in America after World War I. The design carries a decorative appeal and romantic touches. Most of the modern suburban housing developments are integrating the French provincial style, specifically the steep roofs and symmetrical forms.
Art Deco
Art Deco style's origin can be traced from Ancient Egypt, Hollywood, and the tropical pastels of Miami Beach. The structures have flat roofs, smooth stucco walls whose corners are rounded, and bold exterior decorations. In most cases, the style applies to offices than homes.
Popular Architectural Styles: Conclusion
In a few years, the 5 most popular home architectural designs might not be the top designs anymore – so many designs are coming up. Architects have to keep an eye on the latest trends in architectural styles.
Comments on this 14 Popular Architectural Styles That Shaped How Most Cities advice article are welcome.
Property Articles
Property Articles – Selection
Comments / photos for the 14 Popular Architectural Styles That Shaped How Most Cities page welcome