5 of the Most Extraordinary Casinos in the World, Buildings, Gaming Resorts, Gambling Experience
5 of the Most Extraordinary Casinos in the World
Nov 16, 2020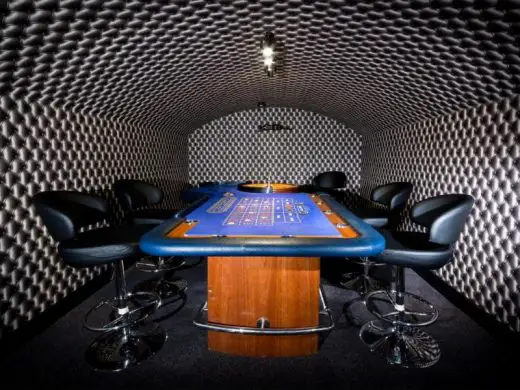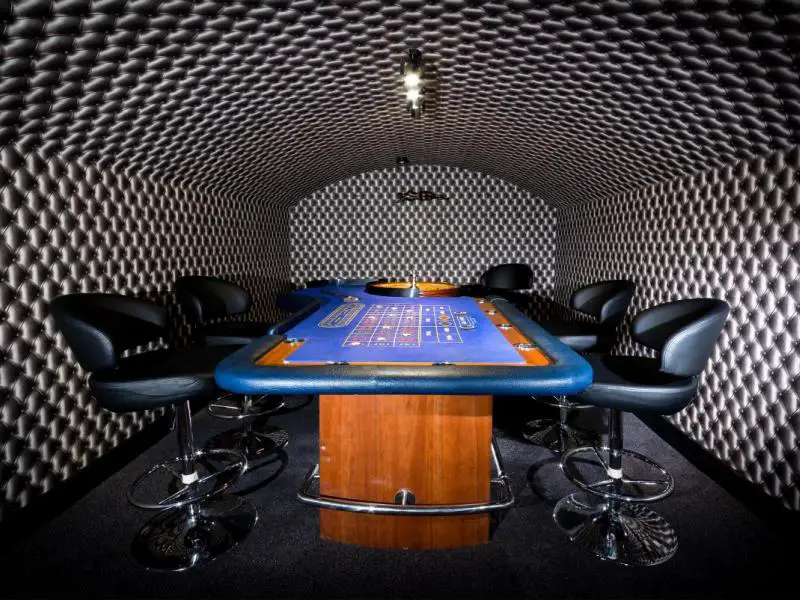 When we think of lavish casino locations, our minds instantly go to places like Monaco, Las Vegas or London. The casinos in these cities we have just mentioned can provide with an elegant night out spinning a roulette wheel or playing a hand of blackjack, these types of casinos are not for every type of gambler. Some prefer to go to extreme lengths to get their casino fix.
5 of the Most Extraordinary Casinos across the globe
For these thrill-seekers a trip to the real Vegas strip or a virtual Vegas casino such as Vegas Luck isn't enough for them to maximise their gambling experience. In this article, we will take a look at some of the most extraordinary casinos on planet earth.
From a casino situated in the heart of rural England to a casino that is a climb and half up one Central Europe's most incredible buildings, we are sure there is a casino on this list which will intrigue and entice you in.
Casino Jet Lounge
From the design team at Airjet Designs and Designescence,comes this unique casino situated within a passenger jet and it is aptly called the Casino Jet Lounge. The unique portion of this aircraft is the onboard fully functioning casino. When you travel on this plane, you will be able to put a wager on all your favourite casino games whilst soaring through the skies. The casino is not the only attraction on this beautiful aircraft, there is also a bar on board and the plane is definitely roomy enough to walk around in. You will struggle to find a gaming experience like it.
North Cadbury Court, Yeovil, England
In the quiet English village of Yeovil you will find one of the country's hidden gems, the North Cadbury Court.
The building was originally a medieval hall back in the 14th century, now, North Cadbury Court has 21 bedrooms as well as a dining hall which can seat more than 90 people. There was also some recent renovations done to the building which led to the creation of the casino. The old wind caves that were in the basement of this old building were transformed into a high-class underground casino. There is also a beautiful ballroom, which can seat more than 150 people for various events.
The most distinctive feature of North Cadbury Court's casino is that it has very low ceilings and can hold no more than 25 people at a time. This does not mean that you won't be able to play all your favourite games here, there is a roulette wheel, a separate poker room and a blackjack table.
Desert Cave Hotel, Coober Pedy, Australia
This one is definitely for the adventurous gambler. This hotel/casino is off the beaten path in Coober Pedy and offers gambling a uniquely odd experience. The casino space was carved our of the rocky desert and is full to the brim with your favourite casino games. You will find more than 15 poker machines as well lots of other fantastic casino games to keep you interested.
This casino is the only one in the nearby area, as the next nearest city is Adelaide which is over 800 kilometres away from this casino.
Sun City Resort, South Africa
Located in South Africa's Northwest Province, this luxurious casino not only offers great gambling action but is also a stone's throw away from seeing some of Africa's wildlife. The casino itself is truly an extravagant place to gamble but also been so close to the country's most famous animal reserves puts it near a bucket list level of casino.
Casino Palais Savarin, Prague, Czech Republic
In the final casino in our list is truly a sight to behold. Located in an 18-century Baraque building, Casino Palais Savarin is the oldest casino in our list having been in operation for more than 100 years now. Whilst it is on the smaller side of the casinos in our list with only eight slot games and 12 table games on offer it is the location that makes this casino truly special.
It is located in one of Prague's most incredible buildings which not only makes this casino luxurious but also full of architectural marvels. To even get the chance to play at this marvellous establishment you will need to climb an enormous staircase, so don't eat too much before coming here, but the climb is worth, not only for the amazing gambling experience on offer here but also for the beautifully painted frescos on display on the climb up.
Comments on this 5 of the Most Extraordinary Casinos in the World article are welcome
Las Vegas Buildings
Las Vegas Buildings
Vdara Hotel Las Vegas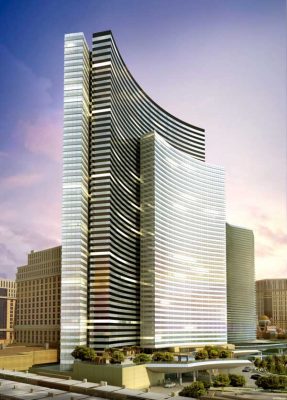 image : CityCenter Land, LLC
Monte Carlo Buildings
Monte Carlo Buildings
Hôtel de Paris Monte Carlo Reopening
The Pavilions Monte Carlo, Monaco Luxury Stores
Comments / photos for the 5 of the Most Extraordinary Casinos in the World page welcome