The Secrets Behind Casino Architecture, Gaming Resorts Buildings, Gambling Experience Design, Psychology
The Secrets Behind Casino Architecture
1 Dec 2019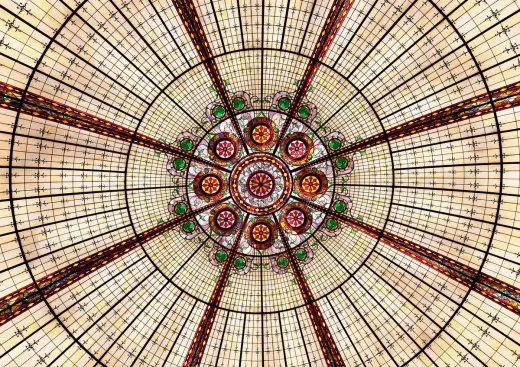 When entering a casino, does a potential patron, casual player, or high roller feel excited to bet big and win, or does he or she sheepishly move through the casino games en route to their destination? How risk-averse is this gambler or potential gambler, and how determined are they to partake in the many opportunities to spend big bucks?
There are many factors that influence the answers to these questions. Some factors are personal and are the result of the patrons' upbringing, worldview, and temperament. Other factors, however, are environmental and produced by their surroundings.
Casino Architecture Secrets
There is, perhaps, no environmental factor more influential to the answer to the questions posed above than the casino's architecture. Casino architecture sets the stage for the experience of any patron. It dictates how that person moves through the casino, what they see along the way, and how their emotional state is altered or impacted.
Architecture students often travel the world, learning about and seeing firsthand examples of different architectural styles and periods. They often visit ancient cathedrals, landmarks, and artistic structures to learn about how they were designed and which styles they represent.
What many architecture enthusiasts often forget is that modern architectural principles are often put to work in unexpected places and nowhere are these principles more carefully considered than in casino architecture around the world.
This should come as no surprise, considering that architectural alterations that modify the betting behavior of patrons even slightly can produce a significant increase in revenue. It is therefore not a coincidence that for examples of some of the most extravagant and over-the-top marvels of modern architecture, one need not look further than the world's casinos.
According to the list of best Vegas casino hotels on Weekly Slots News, one example of striking casino architecture is The Venetian in Las Vegas. A replica of Venice, Italy, the casino and hotel is a spectacle to behold. It lulls guests into a state of euphoric relaxation and provides casinos designed beautifully and strategically.
But what are some of these strategies used in casino architecture to elicit the desired response from guests? I'll give you the inside scoop behind the principles of architectural psychology being put to work in casinos around the world.
Casino Architecture Makes Everything Hard to Find with Hostile Design
Hostile design is a relatively well-known concept in architecture. The idea is that by making a structure purposely inconvenient or uncomfortable, you provoke the desired response from the people that interact with it.
Public benches, for example, are often made intentionally uncomfortable to lie down on through the design of their rigid armrests and lack of cushions. This is done intentionally to prevent people from sleeping on them.
Similarly, casinos use hostile designs to encourage desired behavior. Casinos intentionally make important destinations like bathrooms difficult to find, tucking them into hidden corners of the floor.
They also make sure that the route to get to them leads patrons past many of the most high-traffic casino games. This is because players are more likely to join a game that is already popular. Patrons are more likely to want to join a table that already has an excited crowd gathered around it.
Casino Architecture Incorporates Opulence
According to Gamblers Daily Digest, a new trend in casino architecture made popular in the 2020s by casinos like The Bellagio in Vegas and many casinos in Macau is the so-called "playground design" that is catching on in more and more casinos. A slight departure from the hostile design approach that often uses labyrinths and mazes to invoke a high-intensity feeling of elation and slight confusion, playground design is more wide and open.
Casinos that make use of this style aim to encourage a feeling of relaxation and decadence in patrons. They use an opulent aesthetic to make the casino seem like a place that is worth spending money in. In this way, many casino owners today try to heighten the experience of being in their casino and to make patrons feel like they are high rollers simply for being there.
The psychology at work in this design methodology is that individuals tend to fall into roles quite quickly and easily. Moreover, when a person has adopted a particular role, that role tends to influence their behavior in a very significant way. This is a well-known fact in psychology and demonstrated through classic examples such as the Stanford Prison Experiments.
By making patrons feel like they are a part of a wealthy upper class, casino owners create or strengthen that role identity in customers. Casino-goers that feel rich are often likely to spend more money. This goes to show how big a role psychology plays in casino architecture.
Opulent Casino Architecture in Practice
One prime example of this style is the Park Lane Casino in London. Park Lane is often hailed as a prime example of "aspirational architecture." This refers to the style of architecture in line with the modern trend towards a more opulent aesthetic.
As an expert on casino architecture at Online Casino Gems, Lucian Marinescu explains, "Aspirational architecture all about inducing engagement from patrons by offering a design that represents the lifestyle they aspire to. By appealing to the status anxiety of many consumers and their deep desire to climb the social ladder, casino owners can dramatically increase spending."
Park Lane Casino is one of the many near-perfect examples of aspirational architecture. Its wide, expansive views from polished, clear windows, exquisite food, and drink from a long list of global cuisines and a membership fee of $1000 is aspirational architecture in practice.
Casino Architecture that Makes Gambling More Social
Part of this shift towards more open and less constricting designs is a new trend towards positioning games like slots in a cluster instead of the typical row arrangement. Arranging games in clusters, even if they're not table games, is another step towards the playground model taking precedence over the typical hostile design structure.
Clustered games that are more spread out serve to deemphasize the traditional maze-like design of a casino. It also encourages more social interaction between patrons that are not necessarily just playing table games. There is some science that suggests that certain consumers are likely to spend more while interacting socially.
The Future of Casino Architecture
In conclusion, we can see that the principles of architecture are thoughtfully implemented into casino design. Moreover, many trends in casino architecture have developed over time and are superseding past traditions.
It's impossible to predict the future, but many experts posit that the trend towards more opulent casino architecture is likely to continue. Time will tell.
But while the specifics of future casino architecture is difficult to foresee, it certainly will be a powerful force in the world of gambling and continue to influence betting patterns of gamblers everywhere.
Comments on this guide to The Secrets Behind Casino Architectureadvice article are welcome.
Design of Casinos
Casino Building Designs
5 most beautiful land-based Casinos in the World
Seven tips for playing at an online casino
Monte Carlo
Hôtel de Paris Monte Carlo Reopening
The Pavilions Monte Carlo, Monaco Luxury Stores
Las Vegas Buildings
Vdara Hotel Las Vegas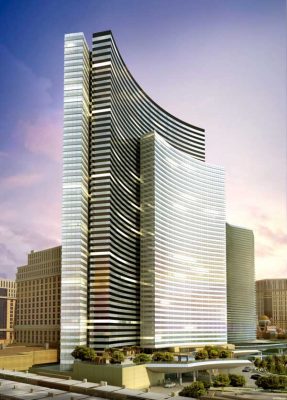 image : CityCenter Land, LLC
Comments / photos for the The Secrets Behind Casino Architecture page welcome