The rise of abandoned gaming halls guide, Gambling buildings advice, Safe casino platform
The rise of abandoned gaming halls
6 May 2022
Due to the growth in online casino websites and the games and services being offered, fewer people in some locations are using their local gaming halls and casinos. The death of the high street was caused by an exponential rise in people shopping online. And now the same is happening in some places with casinos. Playing an online casino is convenient, and it's getting closer to the real thing due to live dealer games.
Of course, don't expect Vegas to shut its doors anytime soon, but some gambling halls and casinos have been forced to close, sometimes for reasons other than those mentioned above. And because casinos are usually beautiful and ornate buildings, there's now some stunning architecture standing empty.
We bring you these abandoned gaming and casino halls off the back of research by online casino site, PartyCasino.
#1: Fontainebleau Casino (USA)
The Fontainebleau Casino in Las Vegas was last open for business in 2009. But this casino didn't close because of the growth in online gaming. It closed due to the recession in the previous year, proving the house doesn't always win. But the tallest building in Las Vegas won't be empty for much longer. It is anticipated to reopen as a casino in 2023 after changing hands multiple times over the previous years.
#2: Casino Constanta (Romania)
On Romania's Black Sea coast stands the crumbling but still beautiful Casino Constanta. This art nouveau building has a remarkable and colourful history, dating back to its conception in 1910. It was the centre of activity in its heyday, with gaming rooms, dancing halls, restaurants and even a library. During WW1, the building became a hospital operated by the Red Cross, and during WWII, it housed German troops. It eventually closed in 1990 because the upkeep was too much. And since then, it has remained abandoned.
#3: Penthouse Adriatic Club (Croatia)
Bob Guccioni pumped millions into the creation of the Penthouse Adriatic Club in Croatia, which operated as a luxury hotel and casino. But just one year after its grand opening in 1972, the casino had gone bankrupt leaving just the hotel to operate. It changed hands multiple times and became a refugee safe place during the Yugoslavian Civil War. The last guests checked in and out in 2001, leaving it dormant and decaying for over two decades.
#4: Rhyolite Ghost Casino (USA)
The Rhyolite Ghost Casino was a small casino in its namesake town. Back in the early 20th Century, the town was a gold mining town, but it quickly decayed after the financial crisis in 1907, not helped by an earthquake the previous year – see https://www.alamy.com/.
It then became a tourist attraction and movie set, with private owners creating a bar and casino. Since then, however, the town has not attracted as many visitors and all its buildings, including the casino, have been left abandoned.
Comments on this guide to the historic casino buildings that stood the test of time article are welcome.
Casino Articles
Casino Posts
New Online Slots: 2022 edition
The rise of abandoned gaming halls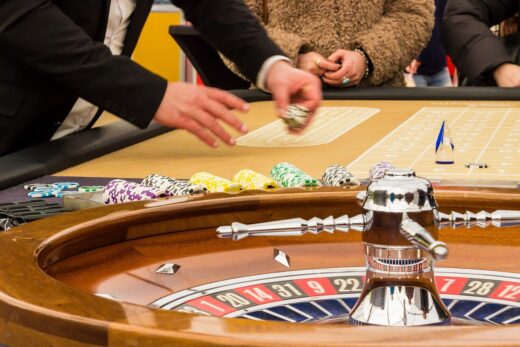 Top 5 ways Digital Architecture is getting redefined
Best casino architecture around the world
Building Articles
Contemporary Architecture
Comments / photos for the The rise of abandoned gaming halls advice page welcome