The psychology behind casino design guide, Bill Friedman psychology tips, Architecture developments
The Psychology Behind Casino Design
6 May 2021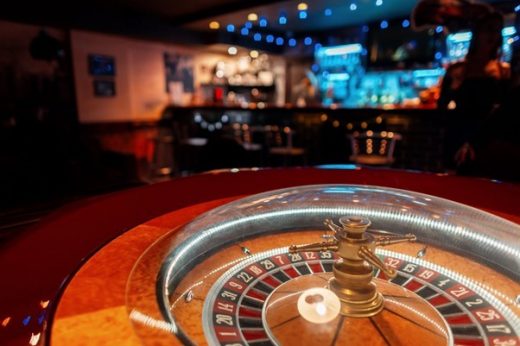 Have you ever wondered why some people spend hours and hours inside casinos? There is a psychology behind it. They use techniques to have you hooked up inside and make you spend more than you initially thought.
When entering a casino, your mood might change completely. This is because they are built precisely for this. To have you relaxed and careless. To have you spend more time and money on them.
How do casinos use psychology?
The casino industry has been going on for centuries now. Experts carefully draw the casino design of the interiors on the matter. Fabio Duarte has been dealing with the design of casinos his whole career. He has studied the evolution of them and their inspirations. Here you can read more about him. Let's dive into the main characters that developed casino psychology.
The Ones that Discovered Casino Psychology
One of the most known names around when talking about the psychology of casinos is Bill Friedman. He had a gambling addiction and dedicated part of his life to understanding why. He helped design many of today's casinos. He published a book in the late 90s titled "Designing Casinos to Dominate the Competition."
Tricks That Are Used in Casino Psychology
They make you lose track of time
They do this by avoiding any watch or window in the building. If you cannot check the hour or see the light outside, you may forget how much time you have spent there already.
They are disorienting for a reason
If you find yourself unable to know where you are, that is no coincidence. If you get lost inside of the building, there are more and more opportunities for you to gamble. You might not find the restroom, but you will certainly come across many gambling rooms.
Making sure you feel at home and relaxed is one of the main keys to casino design. They do not want to intimidate you, so you leave early. They want you to grab a drink and love your stay there. This is done by creating small spaces with different ambiances. If the customer does not like the room with red lights, maybe he will enjoy the exotic one.
Casinos are places to gamble, and they want to make sure you don't forget this as soon as you walk inside. There are numerous slots and games everywhere, so that being in a casino has a characteristic sensation.
This approach is an "overwhelming one." They suffocate you with lights, colors, free drinks, narrow hallways, etc. This is a way to have many people hooked up and losing track of time and money. However, this is not the case for all people out there. Some might feel so disoriented that they won't like the experience- and what casinos want is to have customers return to them.
Because of this, Roger Thomas, another author interested in casino psychology, created another way of designing them. His approach is focused on keeping people inside for longer with a lighter environment.
He broke all of Friedman's rules. One of Friedman's most important principles when designing was "standard decor, beats interior casino themes." But Thomas had other things in mind. He said, "People don't want to make bets when they feel trapped or overwhelmed or confused." Which is exactly how Friedman's model made people feel.
Thomas Designed the Playground Casino
In his casino design, wide and light spaces were predominant, with high ceilings and abundant windows. He insisted on clear sightlines for easy navigation inside the building. Exactly the contrary belief of Friedman. This playground casino opted to give people more clarity. It is still very predominant today.
Online Casino Design
Something more modern is the concept of online casino design. The casino designers have noticed that the Thomas' playground casino style creates more addiction among gamblers. This causes them to feel alone when sitting at home, playing from a phone or computer. In the casino, you are part of the group of people there. You talk and engage in more games than alone at home.
Online casino designers have developed many different websites for the player to feel at home. Some casinos have numerous games that the player might enjoy. Amatic is a company focused on creating and developing gaming. The best amatic slots are incredibly popular when it comes to online games. They help improve the experience of the gamers at home. They have been in the market for over 25 years, and although they are based in Austria, they also operate in the UK.
The Psychology Behind Casino Design Conclusion
The psychology of casinos has developed for decades, with more and more studies about their impacts coming each day. Online casinos, on the other hand, are still difficult to figure out.
Comments on this The psychology behind casino design article are welcome
Las Vegas Buildings
Las Vegas Buildings
The Luxor Las Vegas: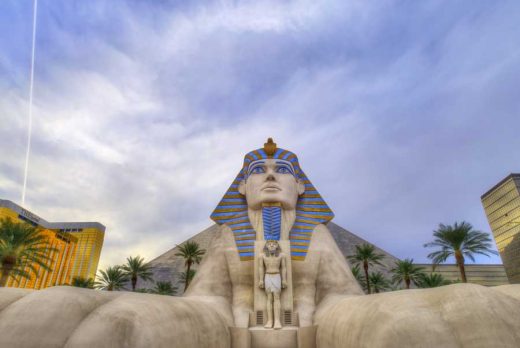 photo © Joe Lekas
Vdara Hotel Las Vegas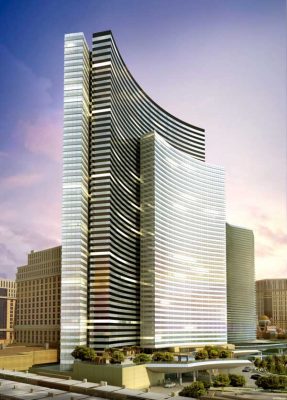 image : CityCenter Land, LLC
Casino Buildings
Casino Building Designs
5 tricks casinos use that make you spend more
Casino Architecture Design Guide
5 of most extraordinary casinos in world
Comments / photos for the The psychology behind casino design guide page welcome