How much does a fibreglass pool cost? Swimming Pool design guide, Property water tips, Building advice
How Much Does A Fibreglass Pool Cost?
March 25, 2023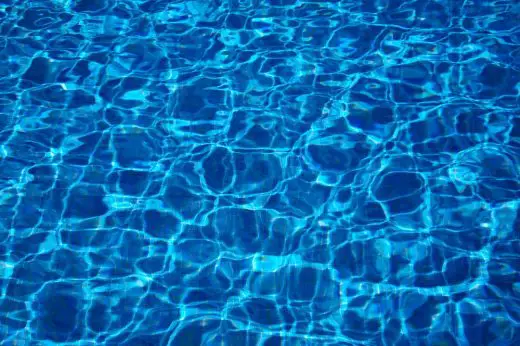 So, you have finally decided to install a fibreglass pool in your backyard. This must be an exciting moment for you. You will have access to your very own oasis in your backyard. This is the dream of every Australian. However, you also have to consider the cost.
Considering the cost of installing a fibreglass pool is a crucial step. If you have been wondering how much a fibreglass pool costs, keep reading.
How much would a fibreglass pool cost?
When it comes to installing a fibreglass pool, one of the major considerations while planning would be the cost. If you want to install an entry-level, small, or standard pool, it will cost you something around $25,000. The size of this pool is about 6 meters in length and 3 meters in width. Depending on your backyard and choice of pool, this cost will vary.
If you want a big fibreglass pool, the cost will increase as well. Installing a large fibreglass pool can cost you up to $50,000. There are several factors that can affect the price such as the intricacies of landscaping, accessories, and extra features.
So, if you are planning to install a fibreglass pool, you should start setting some money aside. Also, talk to your gold coast pool builder about the type, size, and add-ons you want for your pool.
Should you go for an in-ground or above-ground pool?
Before you can figure out the cost, you have to decide whether you want an in-ground or above-ground fibreglass pool. If you are budget-conscious, an above-ground fibreglass pool will be the better option. Installing it will cost you a few thousand dollars, which includes filters, pumps, and ladders. In the case of an in-ground fibreglass pool, there is the extra work of excavation. This is why it will cost much more than an above-ground pool.
Price of a fibreglass pool shell
There is a wide range of options available in terms of size. Check out the different sizes of pool shells and their average costs:
Small shells that are less than 26 feet in length – $6,000
Medium pool shells in the range of 27 to 34 feet – $8,000
Large pool shells that are more than 35 feet in length – $10,000 or more
Please note that these prices are for standard fibreglass swimming pools that are in the shape of a rectangle. Depending on your modifications and additional features, the prices might vary.
Cost of the construction
If you go for an entry-level fibreglass pool, the cost of installing it will be somewhere between the range of $2,500 and $3,500. This includes delivering the pool shell to your backyard, renting a crane for lifting the shell into position, labour costs, and all the approvals. Depending on your pool, the cost might increase significantly.
If you compare this with the cost of building a pool, you will realize that a fibreglass pool is quite a cost-effective option.
Cost of labour and materials
One of the major expenses in your fibreglass pool installation will be the cost of materials and labour. Installing a pool requires several hours of labour. This includes selecting pool design, construction, and quality control. Depending on where you live, the cost of labour will vary.
For the materials, here are some figures that will help you set your budget:
Pool accessories
Here is what you can expect to pay:
A wall climbing pool cleaner – Around $350
A 1.5Hp swimming pool pump – Around $450
A self-cleaning chlorinator – Around $700
Poolside paving
Depending on your pavers, here is what you might have to pay:
Concrete pavers – $40 to $65 per sq.m
Limestone pavers – $45 to $75 per sq.m
Brick pavers – $70 to $95 per sq.m
Flagstone, travertine, and granite pavers – $70 to $100 per sq.m
Pool deck
Depending on the materials, you can expect to pay in the range of $200 to $1000 per sq.m. If you go for treated pine, you will be on the lower end of this range. Composites and hardwoods are more expensive.
Ongoing costs of a fibreglass pool
Fibreglass swimming pools are known for being cost-effective and easy to maintain. Once you get it installed by a professional contractor, you will have to put in little effort to make sure that your pool remains clean and aesthetically pleasing all year round. Since fibreglass pools are smooth and virtually non-porous, you won't have to spend more time filtering the pool water or using more chemicals. This means that you won't be spending a lot of money on chemicals or electricity either. This isn't the same in the case of other pools like concrete pools, which are susceptible to algae and bacteria growth and require a lot of chemicals.
Installation time of a fibreglass pool
If you are opting for an in-ground fibreglass pool, the excavation might take about 1 to 2 days. Once the fibreglass pools have arrived, it might take 1-2 days for the pool builder to nestle the shells into the excavated pool. They will be using a crane for performing this job. They will need 3 to 4 days for electrical installation, plumbing, and filling the pool up.
Concrete pouring on your pool areas can last for 3 days. However, this might vary depending upon the weather.
The average installation time of a fibreglass pool is in the range of 2 to 5 weeks.
Average Cost Breakdown for a Basic Fibreglass Pool
When it comes to pool installation, there are some basic requirements that must be met. In the case of a fibreglass pool, here are these basic requirements and the breakdown of their prices:
Pool shell – $6,000
Shopping – To ship a pre-built fibreglass pool shell, you will have to hire a flatbed truck. Depending on your location, the shipping cost of the pool might be about $2,000.
Excavation – $90 per hour
Filtering/plumbing system – $1,000 or more
Backfill – $4,000 or more
Pool water – $80 for 20,000 L
Make sure that you hire the best professionals with enough credibility and experience dealing with fibreglass pool installation.
Comments on this How Much Does A Fibreglass Pool Cost? article are welcome.
Swimming Pools
Swimming Pool Design Articles
Swimming Pool Designs
Swimming Pool Building Designs
Important purchases for your new swimming pool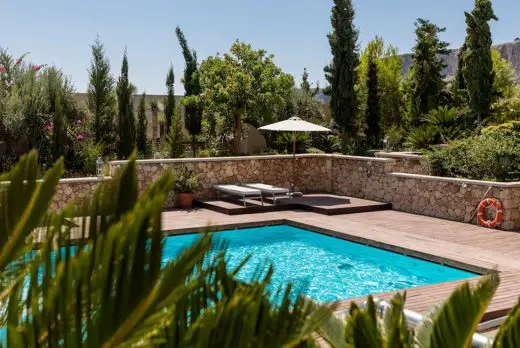 picture : Dim Hou
How to ensure your family swimming pool is child-friendly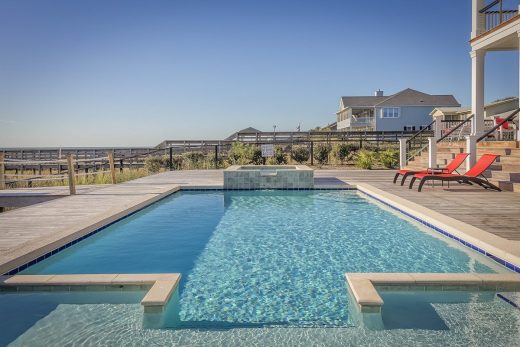 Swimming Pool in Belgium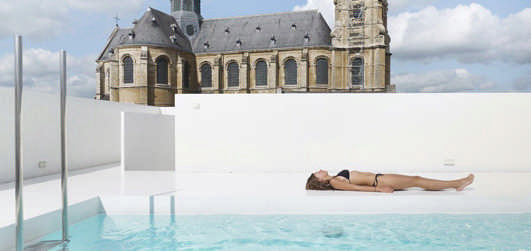 photo : Frederik Vercruysse
Thermal Baths in Bad Ems Building , Germany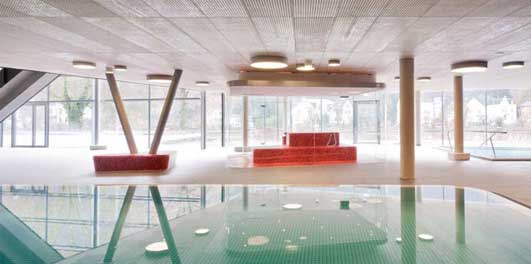 photo © David Matthiessen
Family House Revision & Pool for Art, Athens, Greece
Architects: Eleni Kostika Architecture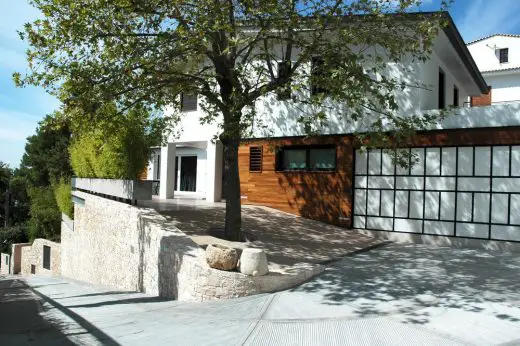 photograph © Alexandros Tsonidis
Family House Revision & Pool for Art
5 Pool Designs That Will Make Your Neighbours Envious
You Should Consider Getting a Swimming Pool
How to clean a green swimming pool effortlessly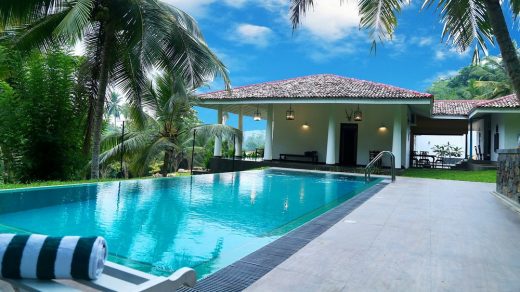 7 reasons to have a swimming pool guide
Swimming Pool Architecture Design Ideas
All You Need To Know About Natural Swimming Pools
Property Articles
Comments / photos for the How Much Does A Fibreglass Pool Cost? page welcome