Important purchases for your new swimming pool guide, Property water tips, Building advice
Important Purchases to Make for Your New Swimming Pool
March 19, 2023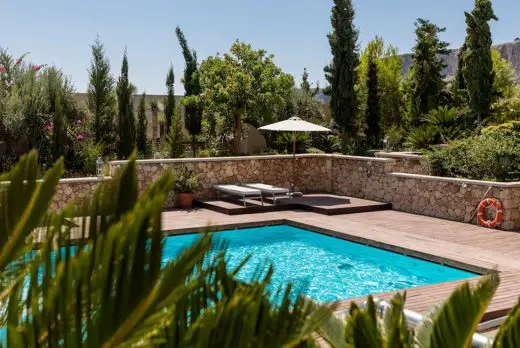 Picture: Dim Hou
You might have spent a significant amount of time working with architectural experts to design the home swimming pool of your dreams, but your job isn't done as soon as the pool is built and filled with water.
You must then go shopping for necessary equipment, safety products, and other accessories to ensure you and your pool guests can have a safe and hygienic swimming experience. If you've never had a swimming pool before, it's not always easy to know what you need to add to your shopping list. However, you may like to start with some of the following products.
Pool Testing Products
Water can be fresh, clean, and inviting when you first fill your pool, but it won't stay that way for long. Grime, dirt, leaves, and insects can all wreak havoc on your crystal-clear water, making it undesirable to swim in before long. As a result, HyClor pool testing products can be on your list of must-have pool products.
Testing kits and strips can be essential for finding out what your water lacks and has too much of. Based on the information you learn from your testing kit, you can then purchase other products like algaecides, balancer chemicals, clarifiers, and chlorine sanitizers to ensure your water is clean and safe for guests.
A Pool Fence
Pool fences are important for home swimming pools to avoid unauthorized access and accidental drownings. However, you can't just install a regular fence as you might for the rest of your property. Most states require you to ensure your pool fence is at least 48 inches tall or taller, with middle horizontal rails at least 45 inches above the bottom rail.
All pickets must also be less than four inches apart, and the space between the fence and the ground should be less than two inches. Pool gates to enclose the fence must self-close, self-latch, and open outward, away from the pool area. All latch opening mechanisms must also be at least 54 inches above the ground.
A Pool Fence Alarm
Many homeowners install swimming pools in their yards for family fun. Children can play with their friends, while adults can relax in the sunshine. It's any parent's worst nightmare to learn that their children entered their pool area without their knowledge. That's why a pool fence alarm can be a worthwhile investment.
Pool fence alarms work with outdoor wireless transmitters to sound an alarm within seven seconds of a child entering through a pool gate or door. This alarm will sound even if the door closes behind them. Some models are also designed with adult passes, meaning adults won't set off the alarm when they pass through the gate at a fixed height.
An Infrared Detector
Any homeowner wishing to ensure no one can enter their pool without their knowledge might like to invest in an infrared detector. Infrared detectors can be floating or pool-mounted, alerting homeowners to something entering their private swimming pool. Some are ultra-sensitive, picking up something as light as a pool toy, while others can send an alert for children from 15 pounds. If you have children or pets and want to keep them safe around your pool, such a pool product can work in harmony with gates, fences, and other safety measures.
A Pool Cover
Pool covers can be convenient for many different reasons. They keep dirt, leaves, and insects out of your pool when you're not using it, and you can also buy safety covers that don't collapse if people or pets walk on them. Even if you have a fence around your pool, don't be afraid to double your security measure by purchasing a pool cover. Ensure that any cover you purchase is ASTM F1346-91-certified for peace of mind.
Pet Ramps
While you might not intend for your pets to share your pool with you, animals can be curious. Cats, dogs, wildlife, and even frogs and birds, can end up in your pool and sometimes without your knowledge. While many animals can swim, they won't always be able to get out of the water on their own. For peace of mind, consider installing a pet ramp. These can be installed inside your pool along an edge, allowing for easy exit in the event of an accidental tumble.
Safety Rope Lines
If you love the look and feel of aquatics centers, you can introduce some of the most helpful features into your own swimming pool, including safety rope lines. Safety rope lines can be installed to indicate where a pool becomes deeper. This can be an ideal addition to pools in family homes, as you can teach your children to stay within the lines for their safety.
A new swimming pool can be exciting, especially when you've enlisted the services of landscaping and pool specialists to help. However, you might not be truly prepared for a season of swimming without first purchasing some of these essential products above.
Comments on this guide to Important purchases for your new swimming pool advice article are welcome.
Swimming Pools
Swimming Pool Design Articles
Swimming Pool Designs
Swimming Pool Building Designs
How to ensure your family swimming pool is child-friendly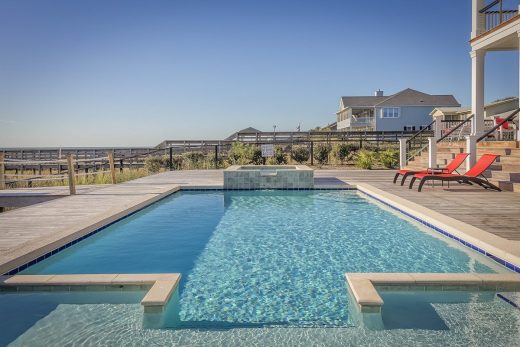 Swimming Pool in Belgium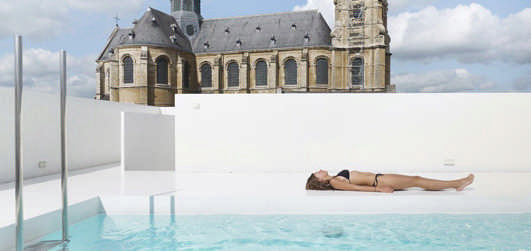 photo : Frederik Vercruysse
Thermal Baths in Bad Ems Building , Germany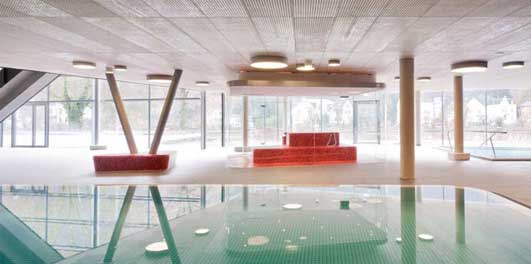 photo © David Matthiessen
Family House Revision & Pool for Art, Athens, Greece
Architects: Eleni Kostika Architecture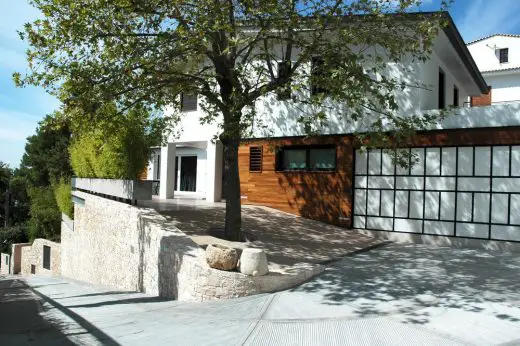 photograph © Alexandros Tsonidis
Family House Revision & Pool for Art
5 Pool Designs That Will Make Your Neighbours Envious
You Should Consider Getting a Swimming Pool
How to clean a green swimming pool effortlessly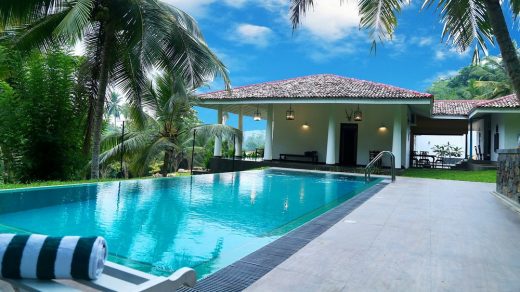 7 reasons to have a swimming pool guide
Swimming Pool Architecture Design Ideas
All You Need To Know About Natural Swimming Pools
Property Articles
Comments / photos for the Important purchases for your new swimming pool advice page welcome