Southern cities with real Southern charm, Buying investment properties, Home protection
3 Southern Cities with Real Southern Charm
23 Aug 2022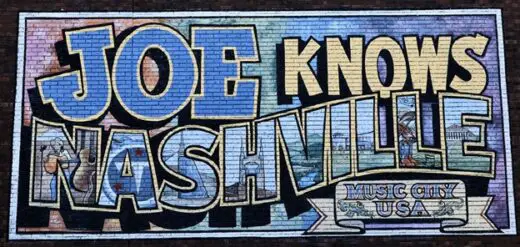 The southern region of the United States is known for a lot of things, but one of the most famous qualities of the region is its unique charm. Southern charm involves being simplistic, yet fun and interesting. A city with southern charm won't be a large metro area like New York City or Los Angeles and will have warm friendly locals. Cities with southern charm also likely have distinct regional cuisines and a lot of local history, making them great vacation destinations. With that in mind, you might be wondering what southern cities have the most southern charm and are the best places to visit. Thankfully, we've created a guide for three of the southern cities that have the most classic southern charm.
Charleston
Charleston, South Carolina is a city with a rich history and vibrant entertainment, making it a great place to live. The residents of the city are extremely friendly and welcoming, creating lots of southern charm. Here you'll find all different kinds of unique spots and locations, something that only further adds to the charm of the city. Charleston is extremely cozy, having a mild climate that's not too hot and not too cold. The city is also the perfect size, not being too large but yet still being large enough to offer unique experiences to residents and tourists alike. If you visit the city, you might even be so charmed that you start looking for Charleston houses for sale right away.
Nashville
When people think of cities in the south, Nashville is typically one of the first cities that come to mind. Nashville is about as classically southern as you can get, being full of country music and comfort foods. The city is often considered to be the country music capital of the world, attracting famous country artists from across the country. Additionally, Nashville is home to some great classic southern cooking, allowing you to get a true taste of southern cuisine. There's also lots to see and do in Nashville, regardless of whether you're looking to bar hop at night or visit a variety of museums in the afternoon. To top it all off, Nashville residents are very welcoming, providing tourists and visitors with lots of southern hospitality.
New Orleans
New Orleans is one of the bigger cities in the south, but it still has tons of flare and southern charm. New Orleans is a very unique place, having lots of French culture and influences. Residents of New Orleans are always eager to share their unique culture and traditions, putting their own unique spin on Southern hospitality. New Orleans has a variety of unique cuisines native to the region, including dishes like gumbo and beignets. Additionally, New Orleans has a variety of unique events and celebrations such as their famous Mardi Gras parade. New Orleans is extremely fun and welcoming, making it one of the perfect embodiments of southern charm.
Comments on this Southern Cities with Real Southern Charm article are welcome.
Buying Property
Buying Property Posts
5 step guide on how to find perfect new home
What are main reasons to invest in income property
Benefits of buying a new build
Building Articles
Contemporary Property Articles – architectural selection below:
Comments / photos for the 3 Cities with Real Southern Charm page welcome