Sofa designs advice, Property style guide, Residential building design tips
Sofa Designs Guide: home style
June 28, 2021
The living room is the most important room in your house where you not only spend the most of your time by yourself, but this is the room in the house where you are like to welcome your guests too. Furthermore, the living or Drawing room is the most important part of your home. It must be useful yet welcoming, and it must not only be a piece of decoration but also have an ability in itself to creating a first, ever-lasting impression to deep relaxation.
The living room is the designed centerpiece of your home, also fits comfortably indoors because it's the most useful place for your guests. A luxury living room sofa can become the most impressive part of a room, be very choosey while setting its tone and color scheme. The selection of perfect piece of Sofa bed for your living room can bring the beauty in your house as well as enhance the value of house.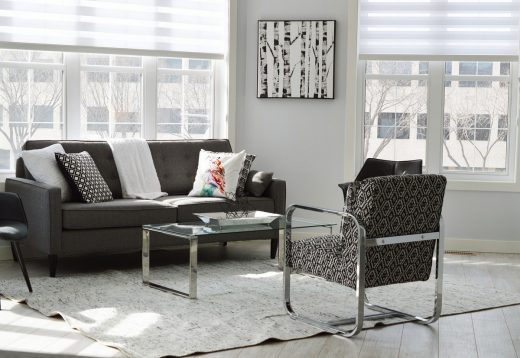 Sofa Designs Help Guide
The 5 different designs of sofa are as follow;
Chesterfield Sofa:
Chesterfield is the type of large couch and sofa that have rolled arms with the same height of back. This is also knowns as "Tufted Style" sofa. It has a traditional deep buttoned back. This design of sofa come in vintage and traditional style. Chesterfield sofa comes in different styles and sizes like lounge, sofa, queen chairs, footstools, wing chair and in many other designs as well. This is one of the most elegant design of sofa. It comes in different designs and colors.
Sectional Sofa:
This is the type of sofa that consist multiple pieces. It can be arranged in a different style. It has a wide variety of designs and options which armless chairs, chase lounger, sleeper sofas and common number of pieces are 3 to 5. Due to the large and growing popularity of sectionals, there are many, many styles, designs and materials to choose from. This can give the most elegant look to your living room.
Mid-century Modern:
This style of sofa is all about little design and clean lines. There are many varieties and designs of this style of sofa. It is designed to make look good and be very comfortable, the result is it's not the most comfortable furniture, but in coupled with the right home design, it can look fabulous. The Mid-Century Modern style is simple, with a mainly focus on clean and clear lines and determined elements. Mid-Century sofas importantly focus on doing the basics well and their simplicity often makes them stand out in a room. You will frequently find Mid-Century pieces feature tapered legs, wood frames, square armrests, and rectangular seat cushions. This is most modern type of sofa design.
Bridgewater:
Causality and comfortablility define a Bridgewater sofa design. The arms of the sofa are slightly rolled to the side and are lower than the sofa back. While the Bridgewater design fits in most room like living or bedroom as well. it's presence going to be the stand-out feature of the room. If you want traditional and vintage look in a sofa, then consider the Bridgewater style. It's still a staple sofa style in today's time. The Bridgewater sofa style is the perfect choice for your living room.
Convertible Sofa:
Usually, a convertible sofa has a pull-out mattress under a seat or a seat and backrest that unfold while the frame of the sofa stays in place. This is most popular item that is available in market these days. It can easily be converted into a bed and the best part of the convertible sofa is its space saving feature. If you buy the sofa bed then you don't need to store an extra guest bed in your house. it is very cost saving, as well as space saving.
Oh, the selection of Corner sofa has a special place in my heart! They remind me of a comfort and formal sitting area, where you gather around with your loved ones, and spend the most precious time there. The selection of the sofa should be very appropriate because it leave the ever-lasting impression on your guest.
Different designs of sofas are available in the market which can easily give the most elegant look to your living room as well as your house. while buying sofas add some cushions in it to make it look more engaging but remember to choose wisely because the living room or lounge is the most important part of your home.
Comments / photos for the guide to Sofa designs help page welcome
Furniture
Furniture Posts
Ideas for arranging a living room with corner sofas
Furniture that Help You Work Better at Home
Building Design
Art Gallery of York University, Toronto, Ontario, Canada
Design: Hariri Pontarini Architects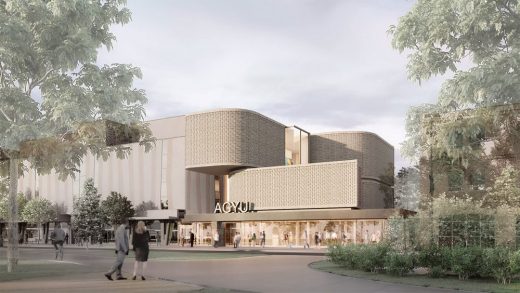 image courtesy of architects
Art Gallery of York University
Property Articles
Contemporary Property Articles – architectural selection below:
Comments / photos for the Sofa designs advice page welcome