Furniture that help you work better at home, Building desks, Chairs
Ideal Furniture Pieces that Help You Work Better at Home
17 Mar 2021
Working from home might seem the easiest. Lying on your couch or in your bed with a laptop, it's your home so it doesn't mean you can just leave it however it is. The best choice is to fix a proper space for your work. It will not only help you stay focused, increase productivity but also helps save money and time.
Following are a few ideal furniture pieces that will help work from home more efficiently.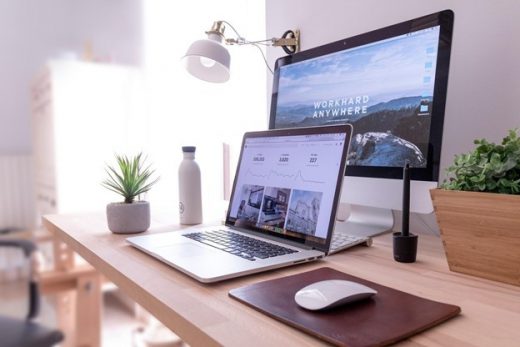 ●     Desk
An ideal workstation will start with an ideal working desk. It is the place you will spend most of your time while in your home office. Investing in a good office desk can make work easier for you as well as help prevent several physical problems.
When looking for work desks make sure to look at the standard industry paperwork height. That is 29 inches from the ground to the desktop and the height of the desk can be adjusted according to the person's height.
A taller person will be more comfortable with a high table length and a small person will be more comfortable with a low height table.
●     Chair
A chair is a must-have for a home-based office you can't stand all the time. By chair, it doesn't mean that you can use any dining chair or armchair. What you need is an actual office chair. That supports a proper upright posture. An expensive office chair can cost from a hundred to a thousand dollars.
Your chair style also depends on the type of work you are doing. For example, a comfy chair to edit videos will be better than a simple one so, you should try the one which is most comfortable for you and also comes within your budget When buying a chair always consider that height is adjustable and it must have lumbar support, the comfort of the seat, the material, and swivel. Never compromise on a chair quality; it has a direct impact on your backbone.
●     Lamps
Never put down the importance of lightning. Working for too long can affect the most sensitive part of your body that is your eyes. And if you are working in low lighting then the effects might be worse.
Office work usually includes studying, writing or reading, using the desktop, etc. The lamp provides a nominal beam and a central beam. Working in a bright light proves to be very beneficial for eyesight. It's your office at home you can go with any type of lamps style you like.
Just consider your desk space and try to keep it close to your working area. Lamps also have height adjustment control. Also always consider the color and temperature of the light.
●     File Cabinet
File cabinet is an office essential you should never ignore. It alone can take care of a lot of stuff for you and helps you declutter. There are different styles in file cabinets. Vertical and lateral cabinet styles are most trendy these days.
Filing cabinet styles also depend on your office space so make sure choosing the cabinet is best for your space and budget-friendly. These cabinets also have additional features like locks, scratch resistance, and an anti-tilt system. You also have a choice of material from wood to metal to plastic.
●     Boards
Different types of boards are used in offices like bulletin boards, whiteboards, glass boards, etc. You can go for any based on your taste and need. Most people might find bulletin boards an unnecessary use of space because most of the things now can be managed on smartphones.
But bulletin boards can be very beneficial in managing tasks, keeping reminders, and helps increase productivity. Whiteboards and glass boards are also quite trendy these days. Glass boards are made of not just simple glass but of tempered glass and great for both main and home offices.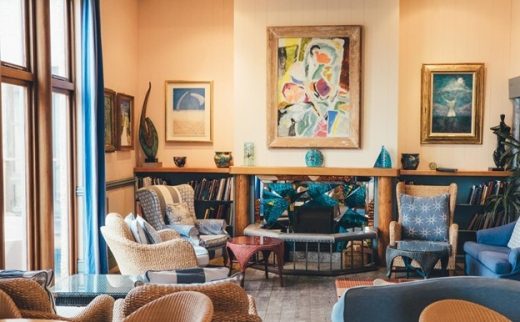 ●     Decor
A bland and dull environment can also harm your productivity. Whereas a beautiful and aesthetic one will surely lift your mood and increase productivity. It's your home and you have full freedom to use the decor however you want.
Plants also help in de-stressing and lift the mood of the room. It's better to opt for indoor plants which need less light as compared to outdoor plants. And if you can't manage real plants you can go for fake ones. You can try playing with colors or customize the lights. Try to keep things organized and keep clutter minimal.
If you are facing difficulty focusing to work efficiently at home, try changing the environment around you. Choose such ideal furniture pieces that not only make your home look better but also help you work better at home.
Comments on this Furniture Pieces That Will Help You Work Better At Home article are welcome.
Furniture
Furniture Posts
Vital rules of bedroom furniture placements
Best Hampton bar stools in Australia for your kitchen
Give your Old Wood Furniture Pieces a New Look
Bauhaus inspired architecture and furniture
Home Articles
Residential Architecture
Comments / photos for the The Ideal Furniture Pieces That Will Help You Work Better At Home page welcome