What is a chaise recliner, Home furniture guide, Property interior design tips, Online house sofa decor advice
What Is a Chaise Recliner?
26 Dec 2021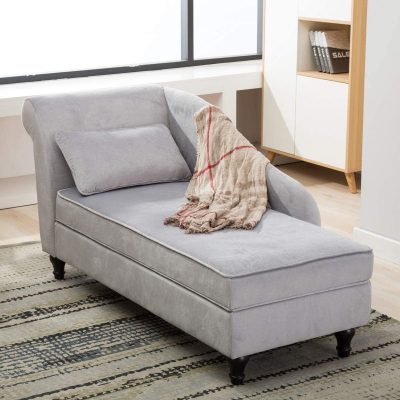 Chaise recliners are becoming increasingly popular in the U.S., especially in the past few years. People love these models because they offer more comfort and support than traditional armchairs. This article helps you to understand the following:
Basic information about chaise recliners.
Differences between sofas and lounges.
Prices on chaise recliners in 2022.
Let us start our journey!
What Is a Chaise Recliner Guide
A chaise recliner is a single-piece reclining chair that looks like a mix of an ordinary armchair with an ottoman – see https://reclineradvice.com. They are unique in that they come in both side-facing and forward-facing variants, unlike any other model.
The rear-facing model is like an extended chair with built-in footrests. This fixed design is ideal for lounging, but you cannot use it as a conventional chair.
On the other hand, front-facing chaises have a more contemporary look, and they are less likely to slip than individual seats. On the other hand, a sideways facing chaise lounge looks like a traditional sofa, but with a single large arm instead of one on each side. Move it sideways and use the arm as a headrest or backseat. This lounge can accommodate several people. You will need to sit up straight and enjoy the comfort.
However, it is far more comfortable laying on your side than on your back when watching a TV or having a conversation.
Antique chaise recliners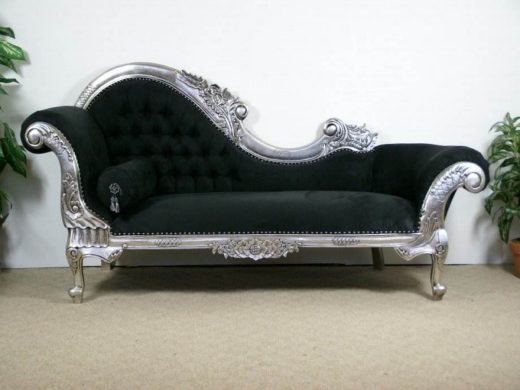 The antique chaise recliner is a traditional piece of furniture that is still being made today from old designs.
The 16th-century sofas from Italian palaces and French chateaus inspired its creation. After that, it spread across Europe to catch on with other cultures worldwide. By the 18th century, the chaise lounge was available to the public, and it became popular in England and America for use as a day bed in the home. Chaise tongue was often used in the drawing-room, and some even had a built-in desk for writing or reading.
An antique chaise lounge is perfect for lounging purposes. It has a tall back and one arm, which allows you to chill at any time. A short ottoman supports your feet when lying down, making it easier to prop yourself up. This recliner will perfectly suit a household with an old-school design.
However, these lounges will cost you from $1000 to $10.000. The price depends on the historical value and the material used during the manufacturing.
Modern Chaise Lounges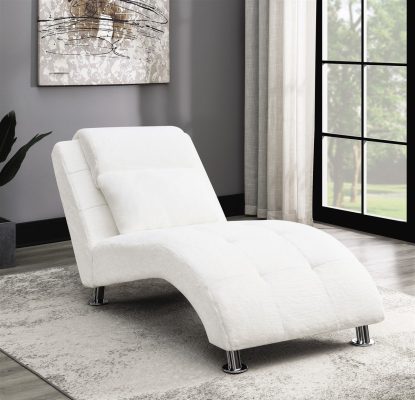 I told you about the old-school lounge out there in the previous section. Here we want to give you a brief look at modern chaise lounges.
They offer comfort and style throughout the seasons. Depending on the season and your climate, you can use it indoors or outdoors. Most of them have low backs and look like a sofa. However, the footrest is not necessarily an integral part of this furniture. You can buy a separate piece if you want one.
It is easy to find plenty of designs out there for chaise lounges. Some are made for two people, while others are designed for one. The key is to find the right one that will fit your lifestyle and needs.
The price range for a modern chaise lounge starts at $200-$1,000 or more, depending on the features, material, and brand. This makes them more affordable compared to their antique counterpart.
The key differences between the lounge and ordinary sofa
The chair's back is the main distinction between a living room chaise and a conventional sofa. Chaises have a back similar in height to a regular chair, just like sofas. A sofa has a back that runs along the length of the seat. Besides, the lounge has one giant arm, and sofas possess two.
This it is time to consider why a chaise might be the best option for your home:
1) Make your home feel larger.
A lounge recliner is an excellent option for living in small households or apartments. The backless chaise lounge makes the space appear larger and looks more elegant than a huge sofa.
2) High adaptability
Sometimes, a regular sofa simply is not appropriate. It is difficult to find the proper furniture for an unusual-shaped living room, and this model solves this problem while maintaining an elegant look.
3) Interesting look
Most of the households have dull and bleak designs. The chair recliner helps you to make your household unique and stylish. Just make sure that room (or house) stays in the same design. It will be better to choose a single style and stay true to it. Your visitors will compliment you on having good taste.
How much money do I need to buy a recliner?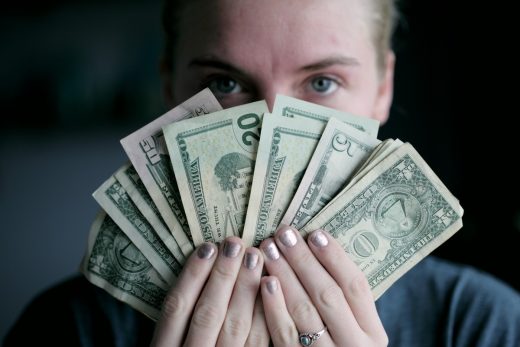 We have already pointed out the prices in the article but let us repeat. The most basic styles start at $250 and go up to several thousand dollars for the high-end options. The material you prefer will have the most significant impact on the price. You can find a high-end recliner for around $1000.
Do not forget to include delivery and assembly fees. This is unique to the shop where you are purchasing. Discuss the prices beforehand to avoid unpleasant surprises.
Conclusion
In general, a chaise lounge is an excellent piece of furniture for those who want comfort and elegance. It may be used indoors or outside, depending on your demands. The price ranges from $250 to $1,000. Consult with the store before purchasing to avoid any unpleasant surprises.
Thank you for reading this piece!
Comments on this guide to what is a Chaise Recliner tips article are welcome.
Furniture Articles
Furniture Posts
Vital rules of bedroom furniture placement tips
How to choose the perfect furniture for your garden
Give your Old Wood Furniture Pieces a New Look
8 tips to help you buy new furniture for your home
Building Articles
Residential Property
Comments / photos for the What is a Chaise Recliner advice page welcome