Creative storage ideas to fit more into your home, Building Design Tips, Online Advice
Storage Ideas to Fit More into Your Home
28 Jun 2021
When you've lived somewhere for a while, it's natural to add more items to your home. Whether it's extra furniture, cleaning products or knick-knacks that you've picked up, space always seems to be at a premium. You need some creative storage ideas to help ensure your goods are safe and protected.
The great thing is that there are plenty of options out there. From finding inspiration to maximize your space to buying innovative storage solutions, we've looked at six ideas that help.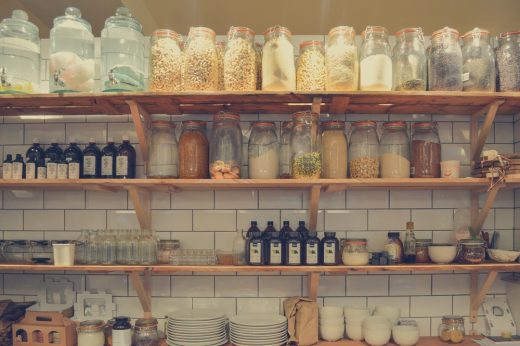 Storage Ideas to Fit More into Your Home Advice
Furniture with Built-in Storage
The first option you have is that you can choose furniture that has hidden storage. Whenever you need to replace an item, why not select one that utilizes that space? Then you get the use of the item, and you get to pack away extra linens or clothing.
You can find:
Beds with storage in the headboard – for books, medication, ear plugs
Benches with storage drawers beneath the seating area – great for blankets and cushions
A coffee table with drawers – keeps the living room tidy
An entertainment shelter with doors rather than shelving
A Custom Outhouse
If you a garden or yard, you can easily install a custom building that will give you extra space. This is perfect if you have a lot of gardening tools, toys or things that need to stay outside the house.
A custom building is perfect for storing:
Bicycles
Lawn mower or shears
Inflatable pool or pool toys
Garden chairs or furniture in winter
Chemicals such as weed killer
Make Better Use of Wall Space
Most people have more wall space than they think about. There are a variety of ways that you can utilize that space for storage. Most people forget about the space high up in their homes- the 12 inches below the ceiling that is rarely used.
Consider:
Built-in shelves
Floating shelves
High shelves to store old books, magazines, records, toys
Another great idea is to make use of old drawers as a bookcase. Mount them on the wall of your bedroom or study. You can use different sizes to fit above the door or in nooks or crannies.
Use Your Vertical Space
Another way to utilize space is by viewing the vertical spaces at your disposal. There's usually plenty of opportunities to make this space work for you.
You could install:
Hanging racks on kitchen cupboard doors
Useful for storing spices, packets, dish cloths etc.
Add a small storage shelf over the microwave – don't let all that space go to waste
Add a drying rack over the sink to store:
Plates, bowls, cups
Hanging baskets, ideal for:
Fruits, vegetables, tote bags
A magazine and paper rack on the side of your coffee table
Getting Creative with Cabinet Types
When you have an economy of space, one way to overcome this is by combining cabinet types. In a small kitchen, for instance, rather than all separate cabinets, you could have one large cabinet.
A kitchen island with storage within for saucepans and pots
A dresser with a cup and plate rack
An entrance table with a shoe rack on the bottom
A seating area with bookshelf or chest below it
You can also add a skirt to a table and a low shelf below it to use as storage.
Make Space Unexpectedly
There are other areas that we forget about, such as:
Staircases
Under floor space
Roof space
You could build a bookshelf staircase or have some custom drawers built in. Don't forget you can also install drawers below the floorboards.
Hopefully, these storage ideas have opened your mind to the possibilities in your home. Look around your apartment or house and see if you can add any of the above to gain more storage.
Comments on this Creative Storage Ideas to Fit More into Your Home article are welcome.
Storage
Storage Posts
Rent a Storage Unit for your Business
Storage Outside your Home is Worth it
Best self storage units in the UK
Building Articles
Residential Architecture
Comments / photos for the 6 Creative Storage Ideas to Fit More into Your Home page welcome