Fabric versus leather sofas guide, Home furniture, Property interior design tips, House decor advice
Fabric Versus Leather Sofas
7 February 2022
When you shop sofas online, it's difficult to know whether you'll be happy with what you are getting, not only short-term but also long-term. Since good quality sofas, such as fabric couches, are usually an expensive piece of furniture, it's never a good idea to buy one too hastily.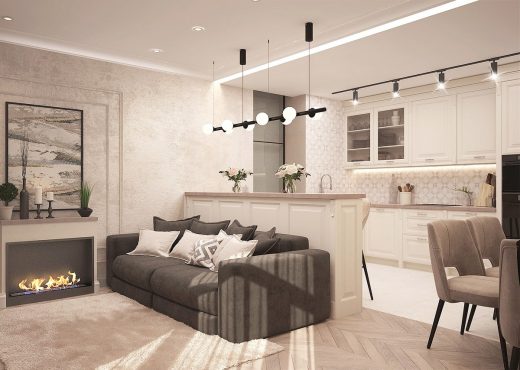 While you can get a good idea about how a sofa's aesthetic appeal will fit in your home, you won't know whether the material it's made of suits you until you feel it.
Two of the most common materials used for modern sofas today are fabric and leather. In fact, leather has been one of the most commonly used upholstery materials over time, and it's not just because it looks luxurious and expensive, but also because it feels good and comfortable to sit on.
With fabric also making its mark as the go-to material to cover furniture, it's no wonder why people contemplate when they have to choose between two visually pleasing materials, especially because a couch is not something that you buy every day.
Why You Should Find the Perfect Couch
While leather couches offer many benefits, so do fabric couches. Leather couches have a far more rustic appeal compared to fabric couches, which offer a more contemporary and vintage approach when it comes to interior design.
Apart from its physical look, when you buy a couch, it needs to be comfortable because households tend to spend a lot of time relaxing on it, whether it is to watch TV, read a good book, lounge, or just to enjoy good company. Needless to say, the average individual spends a lot of time on their couch, and since it can be more expensive than other furniture, it's important to find the perfect match for your home.
Fabric VS Leather: Which is Better for You?
When it comes to comparing two of the most popular materials, there are three things to take into consideration, including the look, care level, and lifestyle.
The Look
Leather: When you buy a leather couch, you're investing in a luxury piece that can bring a sense of sophistication to any interior space. Leather is a material with many distinct characteristics, including being soft to the touch. A lot of thought and time also goes into making a leather couch because it goes through a couple of tanning processes. During these processes, leather stretches for creasing to occur, contributing to the unique look everybody loves to have in their home.
Fabric: As another beloved material option for a couch, unlike leather, there are many fabric options to choose from, and it doesn't stop there. There are also many textiles, fibres, textures, and shades to choose from, including soft velvets, Italian wool, and Luxe felt. Fabric sofas are stain-resistant, which makes them easy to clean. Compared to leather, which gets scratched easily, fabric also can't get scratched, making it look better for longer.
Care Level
Leather: The great thing about leather is that it looks good without having to put any additional effort into it. General care rules with other furniture pieces also apply to how you take care of leather, including keeping it away from direct sunlight, not positioning it close to heaters or radiators, and having to vacuum it often.
Fabric: To care for fabric-based couches, you must avoid placing them in direct sunlight or a room with high humidity as this can cause them to fade or discolour over time. To maintain this type of couch, you also have to vacuum it regularly and only use soft bristle brushes as an additional cleaning tool. Any accidental spills can be cleaned by dabbing a dry cloth onto a stain without rubbing it.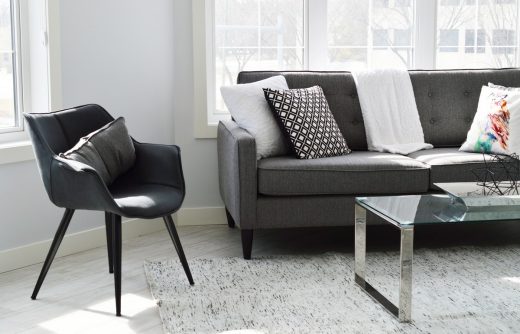 Lifestyle
Leather: If you have a busy lifestyle and don't have a lot of time to take care of furniture pieces, a leather couch is the ideal furniture piece for you. Not only is it versatile, but it's nice to relax for the entire family. Its easy-to-clean feature is also one of its most attractive features. It is also perfect for anyone who suffers from allergies because leather is a hypoallergenic material. It is a terrific piece to accommodate everybody, including guests, children, and even your pets.
Fabric: A fabric couch is exceptional if you are looking for a furniture piece that is soft to sit on for your children, friends, and family. Fabric couches are purposeful pieces and can last a very long time, especially if you take care of them. They also make beautiful centerpieces in your homes, such as in your lounge or any other main living area.
Comments on this guide to Fabric versus leather sofas article are welcome
Furniture Articles
Furniture Posts
Ideas on What to Put On a Coffee Table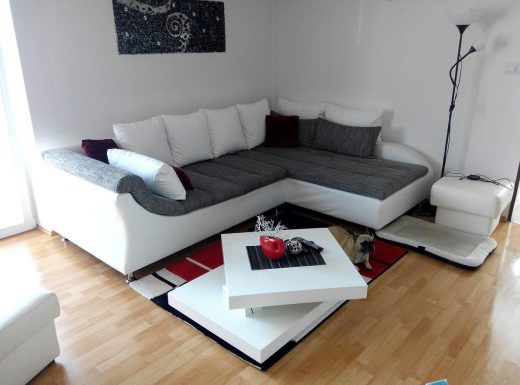 Furniture that Help You Work Better at Home
Vital rules of bedroom furniture placement tips
How to choose the perfect furniture for your garden
8 tips to help you buy new furniture for your home
Building Articles
Residential Property
Comments / photos for the Fabric versus leather sofas advice page welcome