Tips for setting up your own business as a realtor, House build tips, Online property advice
3 Tips for Setting Up Your Own Business as a Realtor
19 Oct 2022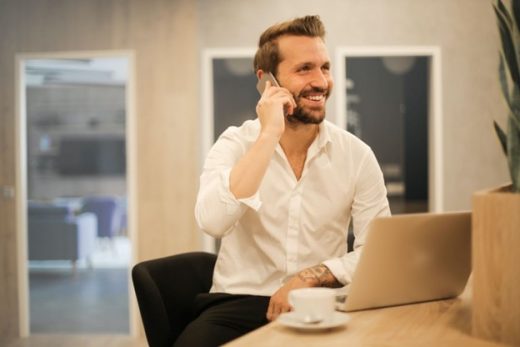 Real estate is an excellent industry for anyone looking to try the entrepreneur way. You have a well-established market with buyers and sellers, a product that many people want, and lots of opportunities.
However, this doesn't mean you can just set up shop and start earning. Given the earning potential, the competition is fierce, and people don't usually trust newcomers with such an important step as buying or selling property.
Still, this doesn't mean you shouldn't give it a try. When done right, a real estate business can have a meteoric rise and become highly rewarding for the owner and everyone associated with it.
To get you started with the right foot forward, here are a few tips experts in the industry like to share with newcomers:
#1: Get the Right Tools
As a realtor, you're always looking to create connections, find leads, and snatch the best properties in the area. Meanwhile, you also have to meet with clients, organize open houses, negotiate, take care of the paperwork, and so on.
So how does one person take care of all that and more? With the right tools, of course!
Here's how tools can help:
Keep Data & Files Organized
Realtors work with various data streams (client information, leads, paperwork, partners, and so on) throughout the day. So, if you can't organize your files and data, you'll waste a lot of time looking for stuff. Not to mention this often leads to costly mistakes, which can be bad for business (especially in the beginning).
To keep things under wrap, you will need a CRM system and a project management tool to design your time management strategy.
Make Sure Customers Can Get in Touch
Open, easy communication is everything in this business. Therefore, you want to make sure customers can reach you whenever they have questions or doubts. For this, you can use a phone system for real estate designed to manage the influx of calls and messages and ensure everyone gets taken care of.
#2: Build a Strong Portfolio
When looking for a realtor, people will want to see your portfolio and check if there are any unhappy former customers. This can be a bit tricky when you're just starting, so it may help to partner up with one or two experienced realtors.
If this is not a possibility, focus on getting as many new customers as possible (even if this may mean a cut in your commission). By investing in your portfolio, you're investing in the future of your business.
#3: Work on Your Online Presence
With over five billion internet users worldwide, it's easy to see why businesses work so hard to create a strong online presence. This is even more important in the real estate industry, where people use online platforms, such as Zillow, to get an idea of what they want.
In short, if your realtor business doesn't have a website and a solid social media presence, you can't reach around 80% of your target audience. And, even if you manage to get some quality leads offline, people will still want to research your business online and may get suspicious when they can't find you.
So don't ignore the online hoping that things will pick up organically. Start strong by building your business website and social media channels! These will come in handy for a wide range of campaigns in the following years.
Wrap Up
In summary, every real estate business needs to have a solid online presence, a well-developed portfolio, and the right tools to get things started. These three elements will become essential for your business's future success.
Comments on this 3 Tips for Setting Up Your Own Business as a Realtor article are welcome.
Real Estate
Real Estate Posts
Hiring a property management company guide
Expect from a Real Estate Agent Before Buying
Top Signs We're in a Real Estate Bubble
How to start a real estate business from home
Property Articles
Residential Architecture
Comments / photos for the 3 Tips for Setting Up Your Own Business as a Realtor page welcome