Hiring a property management company guide in TX, Austin real estate management, Texas apartment rentals advice
A Beginner's Guide to Hiring a Property Management Company In 2023
26 December 2022
If you own a rental property, you're probably searching for ways to increase your revenue and make more money from your investment.
One of the best ways to do that is by hiring a quality property management company.
A good property management company will help you with everything from screening tenants to ensuring proper upkeep of your property, so it's important to choose the right one.
In this guide, we'll break down all the steps involved in finding a great PMC (property management company) so your rental dollars go as far as they can!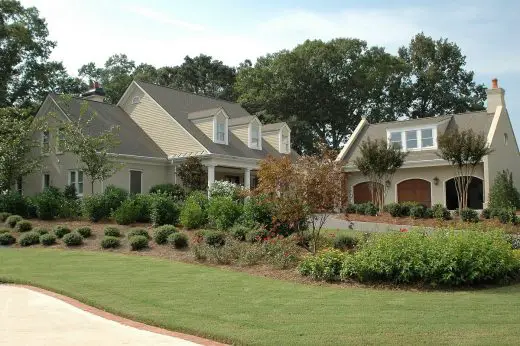 Decide on service level
Consider what level of service you need. You'll want to decide whether you want a property management company that offers a low, medium, or high level of service.
Decide what kind of property management company you can afford.
Determine if your budget will support the higher-level services that come with a more expensive rate plan—and if so, what benefits will those additional services bring?
Determine Your Expectations
List out your expectations ahead of time. Figure out exactly what services you want from the company so when it's time to interview, you can lay it all upfront.
This can include their qualifications, how they will run the property, and what you expect to be included in.
Create a list of property management companies.
Now that you have a list of the most important things to look for in a property management company, let's talk about how you can actually find one. There are two ways:
Use word-of-mouth recommendations from friends and family who own rental properties. If they've had positive experiences with their property management company, ask them for their contact information.
Look through online reviews from other renters who've hired property managers in your area. The internet is an excellent resource when it comes to researching businesses like this—and since everyone has an opinion about everything now, it's likely someone will have something good (or bad) to say about these companies too!
Narrow down the list of property management companies.
When you're looking for a property management company, it can be difficult to know where to begin. It's easy to get overwhelmed by the options and start second-guessing yourself. You want to make sure that you're hiring someone who will take good care of your properties and give them the attention they deserve—but how do you know if a potential candidate is right for the job?
One solution is to use a selection process. You'll need an established set of criteria by which to evaluate each potential property management company. Here are some questions to ask:
How do you not only advertise an available property but fill it?
Do you handle any needed evictions?
What's your screening process for new tenants?
Do I pay you your fee even when the property is vacant?
Am I going to be involved in selecting tenants?
How do you handle delinquent rent?
What about maintenance requests and emergencies?
Request proposals from your top three picks.
Once you've narrowed down your list, be sure to ask each company more detailed questions. Ask what the process of leasing your property would look like, and how they go about it. Do they give their tenants a background check? Will they conduct a home inspection? How much do they charge for these services?
Ask for references from other clients—if you can contact them directly and talk with them about their experiences working with this management company, that's ideal—but make sure to also ask whether the company provided accurate information in its proposal. If they're willing to provide it without hesitation, that's another good sign.
Always check out the company website like Austin Property Management before selecting one of the finalists on your list:
Does their site look professional?
Are there spelling mistakes or broken links anywhere on the page?
Does it feel like someone put some effort into putting up a professionally designed site (or does it just feel like something slapped together)?
Is there any content about why customers should hire this firm over others nearby?
These things will help give you an idea as to how well-run this business is likely to be during its tenure managing your property!
Ask questions
Before you make a decision, ask your chosen management company more questions. The answers will help you determine if they're right for you. The more questions you ask throughout the process, the more comfortable you'll be with your decision.
Questions to ask include:
How long have they been in business?
What kind of property do they manage?
How much does it cost to use their services (monthly fee)?
What services do I get with this fee? Are there additional fees for things like late rent payments or excessive utility usage? Are there any other costs I need to know about upfront? If so, how much are those costs per month and how often will those fees be charged (yearly, monthly)?
For example, A typical maintenance fee is $35 – $50 per unit per month which includes:
all routine property care including lawn mowing weekly during spring & summer months when temperatures exceed 80 degrees
snow removal during winter months depending upon the severity
trash removal once every two weeks
pest control as needed
exterior window cleaning every six weeks (except holiday periods)
interior window cleaning quarterly
one-time annually pre-moveout inspection/measurement of apartment condition before lease renewal which includes carpet cleaning where applicable – depending upon tenant preference).
Hiring a property management company guide Conclusion
If you are looking for a property management company, we hope this article has helped you.
The key takeaway is that it's important to ask questions and make sure the company is right for your property.
You want to work with a company that will be able to deliver great service at the level required by your needs and budget.
Comments on this Hiring a property management company guide article are welcome.
External Home Insulation
Building Wall Insulation Posts
Things to check while selecting commercial insulation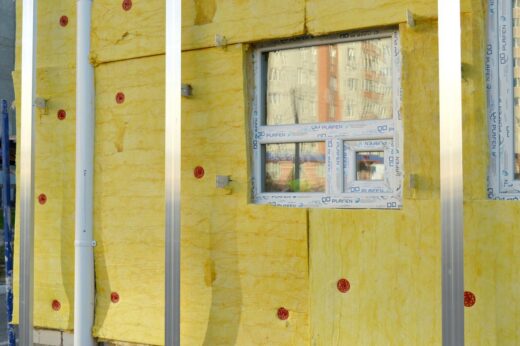 Benefits of External Wall Insulation
Cold-proof your home for winter
Reduce home heating costs with spray foam insulation
Building
Residential Architecture Articles
Comments / photos for the Hiring a property management company guide page welcome