8 Common types of commercial contractors and what they do, Home Renewal tips, Online Property guide
8 Common Types of Commercial Contractors and What They Do
17 Oct 2022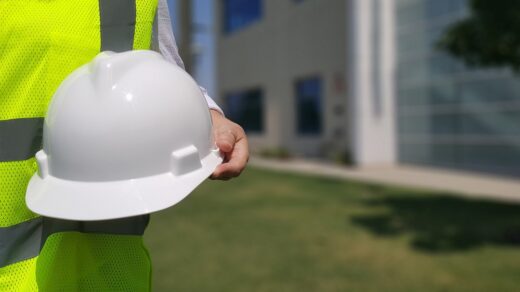 Whether you're a homeowner wanting to repave your driveway or a restaurant manager needing to remodel the interior design of your establishment, these projects require professional management to complete. Commercial construction jobs have many moving parts and specialized tasks to complete depending on the project or milestone being worked upon.
For example, if you plan to add a new lighting system in your cafe, you'll want to hire a licensed electrical contractor to handle the installation of the needed wiring. Who you choose to perform the construction work you have planned needs to be the best contractor for the job. This means ensuring that they have the necessary credentials and understand the goals you have in mind.
This article covers eight types of contractors and the work they perform. Plus, we'll cover qualities to look for before hiring them to complete your project.
General Contractor
The term general contractor is one you probably hear the most in the construction industry. This individual has several important responsibilities, including supervising and coordinating the many moving elements within a project from the beginning to its end. This includes ensuring that needed materials, workers, and sub-contractors are acquired and that a project is completed on time and within its budget.
When choosing a general contractor, consider the following qualities:
Work experience
Has a grasp of the project and its requirements
Available resources, including team size and network of subcontractors
Ability to stay on budget
Good communication skills
Paving Contractor
When you think of a paving contractor, you may be thinking of sidewalks and driveways, but in reality, they do even more. Professionals in this field have experience working on construction projects of every scale. For example, from a home foundation to an airport runway, a commercial paving company in Oakland, CA, frequently do business with government agencies, individuals, and businesses.
Even if your property just needs some minor repair to its parking lot, a paving contractor should be who you call first to ensure the job gets done correctly.
Qualities you should look for include:
Good communication
Demonstrated quality of their work
Solid business reputation
Ability to work with different formulas of asphalt and concrete
Electrical Contractor
Anything requiring wiring, even if just installing a new power outlet in your office, could use the professional assistance of an electrician. In addition, many municipalities require an inspection before the green light is given on a home's electrical wiring being safe to use. Hiring an electrical contractor can ensure this work gets completed the first time correctly and observes all required safety guidelines by your local government.
When hiring one of these professionals, be sure to look for the following characteristics:
Has required certifications to be an electrician
Familiar with the wiring standards imposed by your local and state government
Can provide references
Happy to work with other contractors you've hired
Design-Build Contractor
This is a firm that not only handles the design aspects of a construction project but can provide all the needed services to build it. These entities usually have a general contractor, architectural engineer, or similar professional to manage construction projects.
Look for the following qualities before you hire:
Creates a united team of workers, contractors, and subs to get the job done successfully
Takes a best-value approach to their projects
Is eager to provide a thorough assessment of any project they are asked to perform and review the risks
Tenants' Improvement Contractor
If you own commercial rental buildings or offices, your tenants will require specific amenities in the spaces they rent. For example, a dental office will need several sinks, electrical outlets, good lighting, and more. A tenant improvement contractor will work with you to ensure that customizations are taken care of, acquire needed permits, and meet the required completion deadline.
Any contractor in this field must have the following qualities:
Understanding of commercial leasing
Ability to meet deadlines
Ability to deliver quality work
Know which permits are needed for the project
Restoration Contractor
When damage occurs, you need a restoration contractor familiar with these repairs if you live in an area that experiences severe weather regularly, such as flooding, forest fires, or hurricanes. This will ensure that the job gets done right the first time so that you won't need follow-up repairs later. In addition, these professionals will work closely with you to assess the seriousness of the damage to your home or business and create a restoration plan to return your property to its former state.
Important knowledge your restoration contractor should possess includes:
Insurance claim experience
Project timelines
Damage assessment capabilities
Access to additional supply chains to avoid delays
Structural Engineer
If you're building or designing a new home or commercial space, you need a licensed structural contractor to ensure that the structure's integrity can safely support itself. This is an essential step of the design process that involves calculating the weight of construction materials versus that of occupants and furnishings added to the overall load.
When researching structural engineers in your area, keep the following characteristics in mind:
Able to supervise your project and keep you regularly updated
Give you recommendations on materials to use
Draft your structure's model on a computer
Ensure the design adheres to all required safety and health laws
MEP Engineer
For some construction projects, you may need someone who can handle all the electrical, plumbing, and mechanical requirements. Instead of hiring three separate professionals, you can hire an MEP (mechanical, electrical, plumbing) engineer. This specialization is helpful if you have an HVAC or fire protection system installed in your building.
Skills one of these contractors should possess include:
Trained in computer-aided drafting (CAD)
Ability to problem solve when issues arise
Willing to regularly communicate with you about job progress
Has the necessary training and certifications to perform the work you need
Final Word
While there are several additional categories of contractors to choose from, the examples in this article cover some of the most popular construction projects. Knowing which is best for your building or renovation plans requires a clear understanding of the steps involved. You may be surprised to realize you will need several contractors, not just one! This is why you should take the time to research exactly what each of these professionals can and cannot do before making any contractual arrangements with their businesses.
Comments on this 8 Common Types of Commercial Contractors and What They Do article are welcome.
Home Improvement
Home Improvement Posts
15 easy home upgrades to boost home value
DIY Home Improvement Projects Tools
How to Remodel Your Child's Room on a Budget
Building Articles
Residential Architecture
Comments / photos for the 8 Common Types of Commercial Contractors and What They Do page welcome