How to choose your ideal realtor tips USA, Columbus real estate guide, Indiana property advice
How To Choose Your Ideal Realtor
November 1, 2021
The last two years have been somewhat unpredictable when it comes to the real estate market. As of now, it is quite challenging to give accurate predictions of how it will develop further. If you want to buy, sell or rent real estate, it is more important than ever to find a real pro who will help you with this.
This article will explain what to look for in a real estate agent and how to decide between all of the great real estate agents in Columbus to sell, buy, or rent quickly and efficiently.
How To Choose Your Realtor Guide
A realtor's job is to manage every step of buying, selling, or renting a property. A real estate agent can take over the whole process of working with the other side in a real estate negotiation. These tasks include:
getting to know you and what is important to you,
finding options that fit your wants,
property promotion in case of sale and rent,
organizing reviews and showings,
as well as drafting the contract and other paperwork.
The whole process can take several weeks, months, or occasionally longer.
Realtors are generally familiar with the local market and hence know a lot about offers, demand, and price policies. Most real estate professionals have an area they focus on – selling or renting, for example, apartments, houses, land, or commercial properties.
If you consider the following tips when searching for a real estate agent, you can more easily find the ideal match.
Ask around and start searching online
To begin with, you should gather positive feedback about working with realtors from relatives, friends, and acquaintances. You can then find recommended professionals on social networks and subscribe to them. By the content, tone, and type of publications on the page, you will understand how comfortable you will be working with a person.
Before calling a specialist, it is recommended to check Google's or FastExpert reviews about an agent, as well as their phone number to see whether the realtor appears anywhere as a scammer.
Find out the rules of cooperation
During the first call or face-to-face meeting, you should make sure to learn about how they work and their process for helping you with your needs. You might also want to visit their agency to get a better feel. This way you will understand how they work and the company they work for operates.
How does a realtor sell or rent out properties, does he/she have a marketing/advertising plan? The more the agent tells you about how they work, the better for you. You want to be sure you are a good fit, first of all. Next, you want to be sure they will do everything you think necessary to be a good partner.
Other questions you should ask:
Does the agent sign a cooperation agreement and what obligations does he undertake?
Are the sanctions for non-compliance with the clauses in the contract?
Are they able to represent both the buyer and the seller? If so, what is that process?
The presence of a document and transparency rules of cooperation indicates a serious approach to the case.
Do not forget to ask how the realtor will work with you after the paperwork. For example, you might check if they help you with anything that might be needed for your house or the selling relationship.
The more accurately and fully the real estate professional will answer the questions, the more comfortable you will feel in hiring.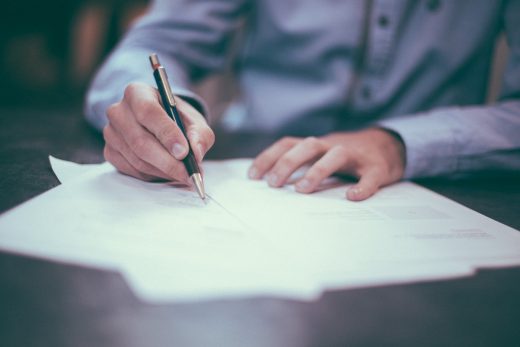 Check the sales and portfolio
It is a great idea to ask the prospective realtor how many properties he/she has sold in the last year. It is also helpful to know what areas they focus on so you can be sure they know yours well enough to work in it. Generally, a good agent should have at least 10-15 sales in the last year. Realtor profiles on FastExpert.com showcase the number of transactions as well as dollar amounts. Having an experienced agent can make a huge difference in how well the whole process goes.
Check qualifications and licence
You might want to ask your prospective agent if he or she is a member of professional organizations, like NAR (National Association of Realtors). Also look at what category your realtor belongs to. For example, they might be a Certified Residential Specialist (CRS) or Accredited Buyer's Representative (ABR). If an agent followed some specialized courses they might have a certificate and more profound knowledge about some aspects of selling a property or helping buy it.
All of the above suggests that this real estate broker has needed certification and cares about his or her development and reputation.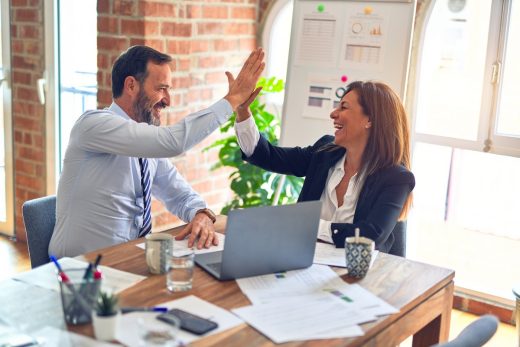 Find out whether your agent is customer oriented
Another important question is whether a realtor works well with others? Is an agent ready to share the commission or will they work alone, even if you are on a pressing deadline?
Why is this point crucial? When a real estate agent enters into a contract with a client, they undertake everything possible to satisfy customer requests and to close the deal as soon as possible. To do this, an agent has to cooperate with colleagues who work in the local market. The realtor is ready to give them part of the commission for the fact that they, for example, will offer the object to their audience. The more professionals that have their hands in the process, the more likely it is that you will sell or find the property you want quickly.
In the end, finding a reliable realtor which will help you sell or purchase quickly and on the best terms, takes some investigation. Asking the right questions and looking at the right information is the best way to help you make a good decision and find the best partner. Don't settle for an agent that won't go the distance for you. The right one is out there, you just have to find them!
Comments on this guide to how to choose your ideal realtor article are welcome.
Residential Property Articles
Norra Tornen, Hagastaden, north of Stockholm
Design: OMA / Reinier de Graaf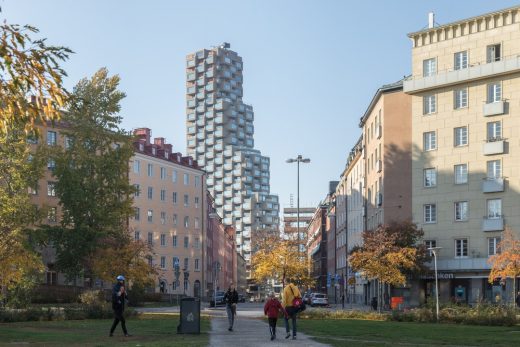 photograph : Laurian Ghinitoiu, Courtesy of OMA
Norra Tornen
Mistakes People Make When Hiring Realtors
Comments / photos for the How to choose your ideal realtor guide page welcome