Guide to Rugs in interior design: ways to uplift a room, Decor Advice, Online Home Style Help
Rugs in Interior Design: Ways to Uplift a Room
10 Jan 2021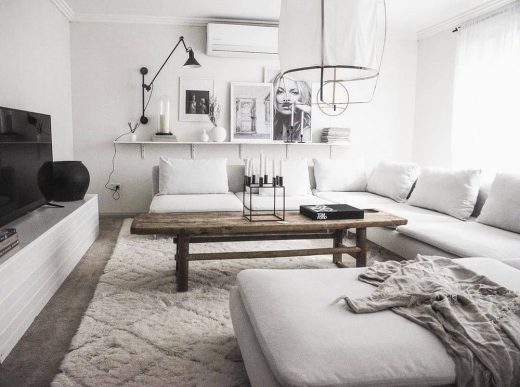 Rugs in Interior Design Guide – Room Refresh
Spicing up your living space and making it nicer and cozier than ever isn't always easy. But if you know what to do and aren't afraid to invest time and energy into this process, it's doable. Using rugs to do that might be one of the best ideas you could have, no matter how big your home is, what decorating style you prefer, and how much open space you have. If you too are thinking about decorating your interior space using rugs, here are a few ideas that will help you take every room in your home to the next level this way.
Think about the patterns
One of the reasons why some people don't like rugs and carpets in their home is the feeling of boredom these things produce in them. Admittedly, having wall-to-wall carpets covering every single inch of your living space is neither inventive nor visually appealing, especially if you opt for the wrong colors. But there's one important issue you need to remember: not all rugs have to be monochromatic and boring – on the contrary, some of them are more exciting than you can imagine!
This is why the patterns should be the first thing on your mind when you start thinking about decorating your home using rugs. With so many patterns out there – from lines and circles to signs, symbols, and other motifs – you'll surely be able to find a rug that suits you and your style. This is particularly true if your home is equipped with hardwood floors: these come with their own advantages and disadvantages, but if you manage to find the right rug pattern, these floors will certainly work well with the rugs you've chosen.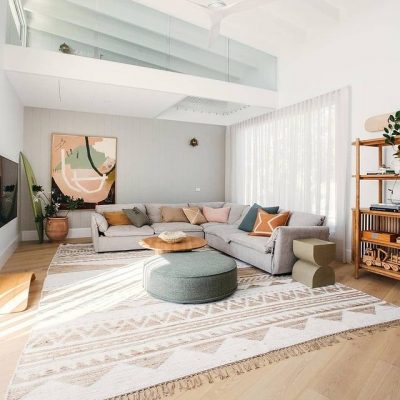 Think about the layers
This is another popular idea that's becoming a huge trend in the decorating community due to a number of reasons. For starters, layering rugs is a simple and effective way to make your home look classier and more elegant, regardless of its size and floor plan. Also, layering one rug on top of another will introduce tons of colors and patterns into your living space, and that's a great way to avoid boredom.
In the end, layering rugs will show your guests how dedicated you are when it comes to interior design and that you're not afraid to experiment. So, what you need to do is find several different rugs and try out various combinations until you've found a look you're happy with.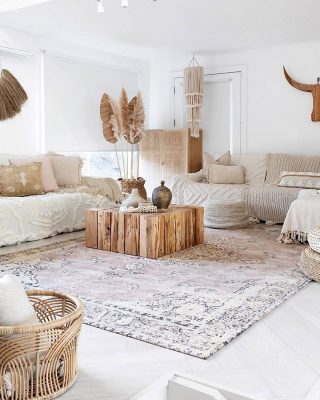 Think about the materials
Unfortunately, the superior visual appeal of your rugs doesn't always guarantee quality as well. Not all rugs are the same when it comes to their structure and substance, which is why insisting on high-quality materials is always a must.
What's great, though, is that finding rugs that excel at quality and appearance shouldn't be too hard nowadays. Checking out the latest Miss Amara collection, for example, will show you why opting for these rugs makes so much sense in the long run. These rugs are made from different natural materials, including jute and wool, which means they'll last for a very long time and make your home nicer and warmer than ever!
Think about the sizes
This is another choice you'll have to make when looking for new rugs, but it's also an effective way to make your living space more exciting than it's ever been. Dining room rugs come in lots of sizes, from small to oversized, which means you can control what portion of your flooring is going to be covered by rugs.
Ultimately, this is what's going to make this entire process more interesting and creative, especially if you're trying to uplift your family room, your living room, or other spaces where you spend lots of time every single day. Don't be afraid to choose different sizes of rugs and scatter them all over your space to create an exciting flow every member of your family is going to love.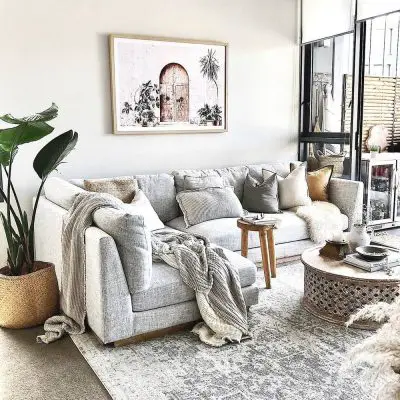 Think about the colors
In the end, this is another feature of modern rugs you'll have to take into consideration. Back in the day, during every stage of the rich history of rugs and carpets, these things were very picturesque and full of different colors that told the buyers all they needed to know about the quality and precision of the rugs they're purchasing.
However, these colorful rugs can now look rather passé and too much for some people. That's why rugs that consist of just a couple of effectively combined colors are more popular in the 21st century. What you need to do, though, is coordinate your rug with the colors of your walls and your furniture, because that will make your living space seem more coherent and appealing.
Using rugs in interior design isn't as challenging as it sounds, as long as you know what to focus on. So, before you start buying rugs, check these five tips and you'll be able to uplift your home more than you could've anticipated!
Comments on this guide to Rugs in interior design: ways to uplift a room article are welcome.
Rugs
Rug Posts
How To Decorate Your Home With Rugs
4 most effective ways to clean rugs at home
Building Articles
Contemporary Architecture
The Blyth Performing Arts Centre, Hawkes Bay, New Zealand
Design: Stevens Lawson Architects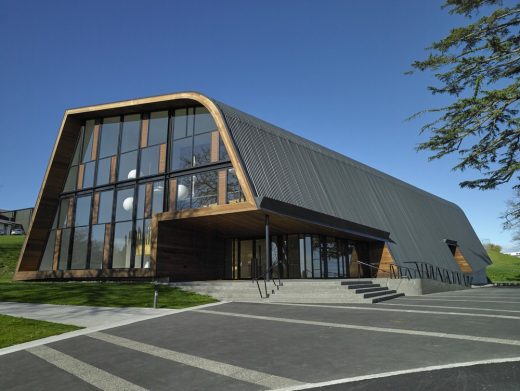 photograph © Mark Smith
Blyth Performing Arts Centre in Havelock North
Comments / photos for the Rugs in interior design: ways to uplift a room advice page welcome