Decorate your home with rugs, Trends Guide, Building Design Tips, Online Advice
How To Decorate Your Home With Rugs
16 Apr 2021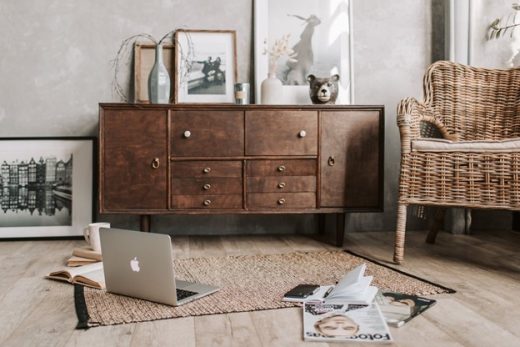 The rug anchors the room and imparts its style, personality and warmth. They are one of the more costly items you will possess in your home, so it is crucial that you choose the one which is ideal for your needs. In addition to simply having your dream rug, you also need to know how to properly position the rug in your home.
When decorating your home using rugs it is important to treat a room as a piece of art, a sofa or chair. Rugs, furniture, and artwork should work as a cohesive whole and be capable of harmonizing aesthetics, tone, and texture.
WHAT ARE THE FIRST THINGS TO CONSIDER?
Rugs can be used to separate a living area from the dining room in an open-plan interior. Due to their stunning range, they can be used to visually distinguish different areas, especially in open plans. Here's what you should consider before you look up a rug store near me online:
SIZE
Your rug should not exceed this point, and if possible, no more than one foot from the room's edge. Ensure that the size of your rug matches the furniture you intend to place on it.
SHAPE
Rectangular rugs are probably one of the most popular shapes to be used, but they are not the only shape available. Consider what best suits the architecture of the space. For example, it is possible to combine a square rug and a rectangular rug rather than two rectangles.
COLOR
One of the easiest ways to provide harmony in a room that has an open design is to use rugs that are of the same color. Using a rug with similar colors but a different material can also be helpful to ensure harmony.
CREATIVE WAYS TO USE RUGS IN YOUR HOME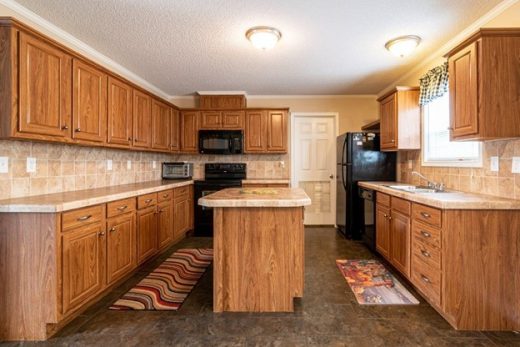 IN THE KITCHEN
Although conventional wisdom suggests the use of a runner, two small rugs are equally suitable as kitchen floor coverings. Rag rugs are thoroughly preferred due to their casual, cozy style and nubby texture, which instantly add warmth to sleek cabinets and appliances. In addition, they are easily washable, so accidental kitchen spills won't be something to bother about.
ON THE BED
Try a fringed flat-woven rug to complement your bedding in your minimalist bedroom. When the bed is made, it contributes to a perfectly pared-down but welcoming look. To get in bed, just fold the rug down so that it lays below the foot of the bed. This setup is perfect for the summer months, since it eliminates the need for heavy duvets.
ON THE WALL
Vintage rugs boast vibrant colors and intricate handwoven designs, so why not display them on your walls? Rugs with defined borders work very well as artwork, but similar styles that feature repeating patterns (such as stripes or chevrons) can be lovely as well.
ON A SETTEE
Are you looking to update your seating, but don't have time to purchase slipcovers or upholstery? A flat-weave rug can give a chair, sofa, or settee an altogether new look: put the rug underneath the seat and back, then tuck it into the seam.
Tip: Leave at least an inch or two of distance between the rug and the floor; this will help to keep the rug in place.
Rugs, as you have seen, are an overlooked element of home decor. The first place most people think of when they visualize rugs is under their sofa but a rug is really ideal for many different places in the house. Take a look at the above options and transform your home with a fresh, colored look.
Comments on this How To Decorate Your Home With Rugs article are welcome.
Rug Posts
Rug Articles
Rugs in interior design: ways to uplift a room
4 most effective ways to clean rugs at home
Building Articles
Residential Architecture
Can buildings and rooms in England become spaces of art?
Comments / photos for the How To Decorate Your Home With Rugs page welcome