Replace your broken window glass before the cold weather arrives!, Real estate advice
Replace Your Broken Window Glass Before the Cold Weather Arrives!
22 September 2022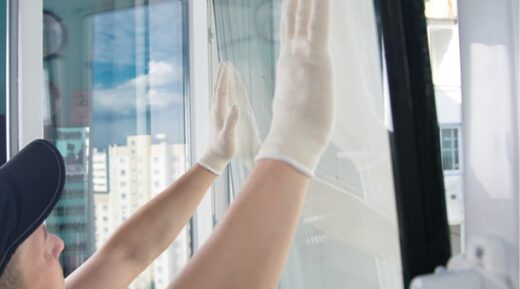 If you're noticing the panes of your windows are beginning to crack, that's not good news at all! The more glass on your window breaks, the easier it becomes for you to get seriously injured from flying shards of glass, and even more so if there are children or pets in your home!
If you're noticing that your window panes need replacing, schedule an appointment with a window glass replacement service ASAP.
Ways to Save Money on Windows
Consider window film instead of window replacement. It's less expensive and easier to install but will provide the same energy savings. Repair broken panes rather than replace them. You can do this yourself or with a handyman, depending on your skill level and budget.
Replacing windows in pairs reduces installation costs. Ask about bulk discounts if you need more than one window replaced at a time. Ask for quotes from multiple contractors before deciding on who to use. They may have special offers like financing, warranties, or lifetime leak protection that might make their quote more attractive.
Windows are expensive so take some time to figure out which size and type will work best for you. To save money, consider replacing just a few windows at a time over many years as your needs change and your financial situation improves. If money is tight now, start by filling cracks around the edges of your current windows with caulk to prevent drafts until finances improve.
The Benefits of Replacement Windows
Replacement windows are an investment that will last for many, many years. This is because these windows are made of durable materials such as vinyl or fiberglass. These types of windows are also insulated and will keep your home warmer in the winter and cooler in the summer, which can save you on heating and cooling costs.
Plus, replacement windows will make your home look fresh and inviting to potential buyers when you decide to sell it someday. You don't want someone else coming in and outbidding you while they walk through your front door, do you? Make sure you get a quote from a professional before buying replacement windows.
What Are Replacement Windows?
Replacement windows are an excellent option for homeowners who want to update their homes and save money on energy bills. Homeowners can choose from different styles of windows, including double-hung, casement, and slider. These options allow homeowners to enjoy the best features of each type of window while also providing insulation and safety.
Replacement windows are made out of either aluminum or vinyl, so they do not need any painting or sealing to be installed in a home. Aluminum replacement windows last longer than vinyl replacement windows but may cost more upfront. Vinyl replacement windows are less expensive and come with a 10-year warranty that covers most repairs due to manufacturing defects.
Replacing Double-Paned Windows With Triple-Pane Windows
For many people, winter is a time to enjoy cozy fires and warm drinks with family and friends. But for those who live in houses with single-pane windows, it can be a miserable time of year. Studies have shown that homes with single-pane windows lose as much as 15% of their heat during cold winters due to drafts.
To make matters worse, because single-paned windows are less energy efficient than double-paned ones, you'll also notice higher heating bills throughout the winter. If you're tired of dealing with ice on your window sills and an icy draft blowing into your home when you open your front door, then consider replacing your old single-pane windows with new triple-paned ones before winter sets in completely.
How Do I Choose a Replacement Window Style?
Window glass replacement is a relatively simple project that can be done in most cases by homeowners themselves. If you are looking for new window glass, there are a few things to consider before getting started.
Is your home heated?
Do you have air conditioning?
What size windows do you have?
 How many windows do you need to be replaced?
It's important to know what size and style of windows you currently have so that you can find a replacement window that will fit correctly and look its best in your home. Generally speaking, it's better to replace all of your windows at once rather than just one or two as this will help them look uniform and will also make it easier if something happens to one of them in the future.
How Often Should I Replace My Windows?
A lot of people think that because they live in warmer climates, they don't need to worry about window glass replacement. But it's important to remember that there are different types of climate and temperature changes.
If you live in a place where the weather fluctuates drastically from hot to cold, then we recommend that you replace your windows every two years as preventative maintenance. Otherwise, if you're just experiencing extreme heat or cold for only a few weeks at a time throughout the year, then it may be possible for you to wait up to five years before replacing your windows.
In general, it is recommended to replace your window glass every ten years, though this is an average and can vary depending on what type of climate you live in and how often your windows are exposed to extreme temperatures.
Conclusion
Broken window glass can be a problem for homeowners during the winter months. When you live in an area with cold winters, it's important to get your glass fixed before it starts snowing. It might not seem like that big of a deal to wait until spring, but once there is snow and ice on the ground, you will have a tough time getting your window repaired without risking serious injury. Plus, broken glass is just plain dangerous for children and pets.
Comments on this Replace Your Broken Window Glass Before the Cold Weather Arrives! article are welcome.
Windows
Sash Windows Posts
Where should you check out sash windows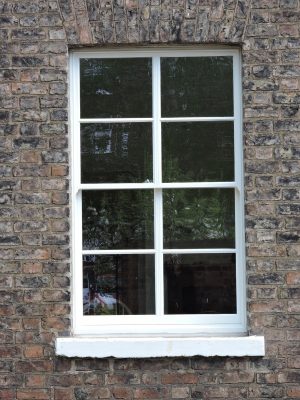 Are Sash Windows replaced from inside or outside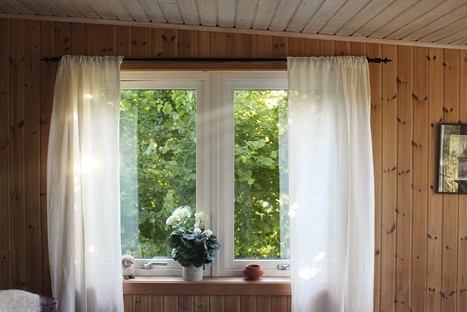 Windows Posts
How to choose best casement windows for your house
7 reasons why you should replace your old glass windows
Residential Property Articles
Contemporary Property Articles – architectural selection below:
Comments / photos for the Replace Your Broken Window Glass page welcome