What are stages of new home construction in Ohio, USA building online tips, American house advice
What Are Stages of New Home Construction in Ohio
22 Sep 2022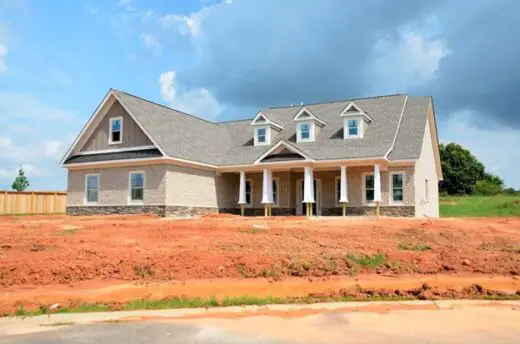 If you're planning to build a new home in Ohio, it's essential to understand the process and what to expect. The construction of a new home can be divided into three main stages: excavating and preparing the land, putting up the foundation and framing, and finishing the house.
Each stage has its own set of tasks, and some overlap between locations is expected. For example, the excavation for the foundation will likely happen while the land is cleared. And the house framing will start to go up before the foundation is finished.
Process of Building a New Home in Ohio
The average cost of building a home in a state like Ohio is around $222,000. But in certain cities like Cincinnati, Cleveland, and Beavercreek price of a new home is a little bit higher. We'll be going over the stages and process of building a forever home in Ohio.
Design and Discovery
To begin, the design of your residence will influence every part of its building works, from the materials utilized to the construction phase altogether. Discovery assists you in understanding your land and the steps you'll require to undertake to realize your plan.
The design phase is the initial step in any home construction project. This is the stage at which you will collaborate with an engineer or architect to build a schematic for your forever home. The design phase is critical because it sets the tone for the entire construction process. Following the design process, you must schedule time for discovery.
This is when you'll learn further about your estate and what it will take to make your dream a reality. You must acquire a copy of your property's survey, examine local zoning restrictions, and visit with your city council to explore the permission process.
Before you break ground as an Ohio home builder, you must obtain at least three permits. An occupancy permit, utility permission, and a septic permit are all required. Building permits typically cost between $500 and $2,000. If your property lot has never been built, you'll also have to pay for a site inspection and utility hookup fees.
Excavation
Excavation is vital in constructing a new home in Ohio for various reasons. Another reason would be that excavation might aid in preparing the site for foundation construction.
Excavation can also aid in the creation of a level platform on which to construct the structure. This is necessary to guarantee that the house is sturdy and does not shift disproportionately over time.
In typical soil conditions, the cost of excavating property ranges from $100 to $600 per cubic yard. However, total digging costs for the foundation can range from $2,200 to $3,900. You'll also need to get an application for an excavator for digging purposes cost of which will depend upon the duration of the rental period and the size of the excavator.
Foundation
Building a new home is a significant financial investment. The foundation is an essential aspect of the property and should be planned and constructed appropriately to protect the structure and its occupants. The foundation supports the house's weight, helps secure it to the ground, and protects it from dampness and insects.
A qualified specialist must design and build a home's foundation. The foundation must be prepared to satisfy the house's needs and where it will be created. The foundation must be code-compliant and examined by the local building authorities. Following the area code typically costs between $4,000 and $12,000 to construct a foundation in a place like Beavercreek.
Framing
A new home's framing in Ohio is crucial for various reasons. The frame supports and stabilizes the overall structure of the house. It also provides a foundation for installing windows, doors, and other exterior finishes. The framework also determines the home's inner spaces and the rooms' layout.
The home's frame is built using dimensional lumber in this construction method. The lumber is trimmed to size before being fastened or screwed together to form the structure. In Ohio, you should expect to pay $7 to $16 per square foot for framing. This covers labor at $4 to $10 per square foot and commodities at $3 to $6 per square foot.
Interior and Exterior Finish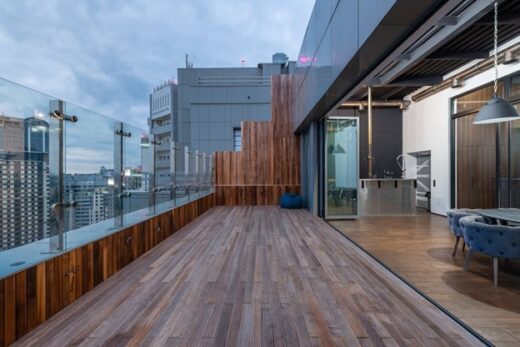 A home's allure is influenced by its interior and exterior finishes. The exterior finish of a house is the initial thing prospective buyers would see when passing by. Thus it is critical to ensure that the exterior finish is in excellent condition and appears appealing.
The second cause is that a home's finish influences its energy savings. A properly sealed and fortified home will be far more eco-friendly, reducing expenses on utility costs. Finally, a home's finish can affect its sustainability. One piece of advice we have for you here is to hire a professional when painting your home to get the perfect finish. A realistic figure for interior and exterior finish tasks on a typical Ohio home would be between $20,000 and $45,000.
Even though the phases differ significantly from contractor to contractor, these are the main steps when building a new home in Ohio. Home purchasers might be adequately equipped for the building process if they recognize the various stages of construction.
Comments on this What Are Stages of New Home Construction in Ohio article are welcome.
Roofing Articles
Roof Gutter Posts
Clearing clogged gutters quick guide
The importance of installing gutters in houses
Roofing Posts
What You Need to Know About Replacing Your Roof
10 helpful tips to avoid leaking roofs
Homes
Residential Architecture Articles
American Architecture Designs
America Architecture News – latest building updates
American Architectural Designs – selection:
Nancy and Rich Kinder Building, Museum of Fine Arts Houston, Texas
Design: Steven Holl Architects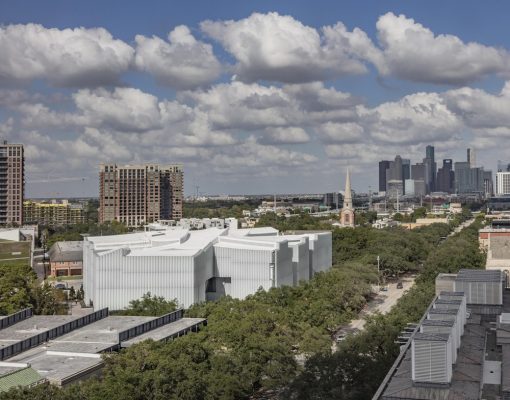 photograph © Richard Barnes, courtesy of the Museum of Fine Arts, Houston
Nancy and Rich Kinder Building Houston
National Medal of Honor Museum, Arlington, Texas
Architecture: Rafael Viñoly Architects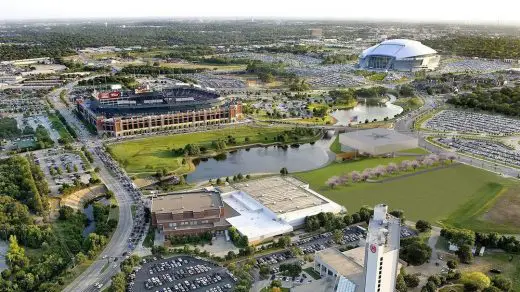 image courtesy of architects
National Medal of Honor Museum
Comments / photos for the What Are Stages of New Home Construction in Ohio page welcome