5 tips for mixing metals in your living space, Good furniture choice tips, House style advice
5 Tips For Mixing Metals In Your Living Space
22 Sep 2022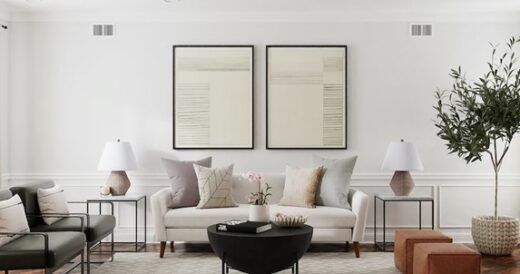 When it comes to choosing an interior design style for their home, people have plenty of options to choose from. However, even after picking one particular style, they still want to mix things up and implement various accessories and elements that resemble a different interior design style. One such element that mixes well and has the power to bring a new dimension to any living space is metal.
Although metal is mostly reserved for industrial and rustic interior design styles, it can also be combined with other styles to add visual interest and depth to a space. You can find it in many finishes and colors, all of which can make any room look elegant and appealing.
However, in order to incorporate metal perfectly, there are a few rules you need to keep in mind. Here are five tips on how to mix metal with your current interior design style.
Choose a dominant metal
You first need to choose a metal finish you want to be the most prominent in your home. Depending on your preferences, there are several types of metal finishes that can look great in every home decor, with stainless steel, nickel, brass, gold, copper, and oil-rubbed bronze being some of the most popular ones.
For instance, if you are looking for a focal piece to stand out in your dining room area, there is a wide range of unique dining tables with metal legs you can choose from to make the room more elegant. This is a subtle way to implement metal into the space without comprising the rest of your interior.
Pick complementary metals for accent
If you are looking for an effective way to give your living space more depth and interest, consider picking complementary metals for accents. According to interior design experts, you should limit your choice to three metallic finishes in a room to make the space elegant and chic.
When choosing which metals mix the best, there are no hard rules you need to follow. It is all about experimenting to determine which metal combinations provide you with the wow effect you are looking for. Just make sure you implement your complementary metals properly so you will allow the dominant one to make the first all-important impression.
Mix warm and cool tones
Another thing you shouldn't be afraid to do when incorporating metals into your living space is to mix warm and cool tones together. This is a great option, especially for those homeowners who are looking to add some intrigue to their decor without overwhelming the interior.
For example, opposite tones such as brass and bronze, or brass and copper can be excellent examples of how to mix warm and cool metal tones. The rule of thumb basically is the more different the tones are, the more purposeful it will look.
Don't disregard texture
Contrary to common belief, combining texture and metal in a living space can actually be very visually appealing. You can implement textures in your home and mix them with different metal finishes in many ways, all of which can help create a warm and rich atmosphere.
For example, if you want to design an elegant kitchen, you should do so by installing a textured kitchen backsplash and matching it with the metal hardware of your kitchen cabinetry to add to the refined aesthetic. You can also decorate the space with metal kitchen elements and sand-blasted glass dome pendants to add more visual interest to the space.
Keep it subtle
Although there are no hard rules on how to introduce metal into your home decor, you still need to be careful with how you mix it with your current interior design style. After all, you don't want the metal to be competing for attention, but instead, add more depth to the space in a subtle way.
A great way to keep things balanced and neutral is to add iron, wood, or non-metallic finishes. These elements will bring a modern touch, won't clash with other metals, and will make your place look put together and chic.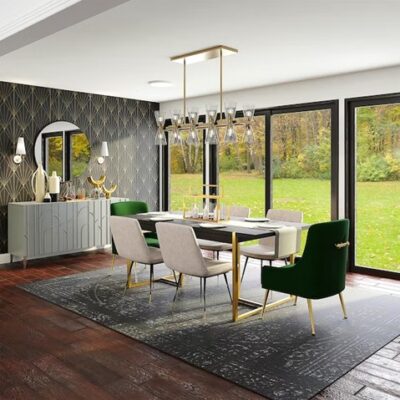 Final thoughts
If you are looking for ways to spruce up your home decor, then adding metal finishes is a great option. They come in many styles and can be easily combined with other elements to make a living space look elegant and effortless.
If you want to incorporate metals in your interior, follow the tips from our post to mix them properly with your current interior design style.
Comments on this 5 Tips For Mixing Metals In Your Living Space article are welcome.
External Wall Insulation
Building Wall Insulation Posts
Things to check while selecting commercial insulation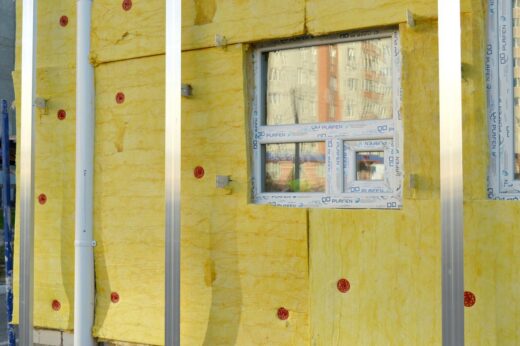 Benefits of External Wall Insulation
Cold-proof your home for winter
Reduce home heating costs with spray foam insulation
Building
Residential Architecture Articles
Comments / photos for the 5 Tips For Mixing Metals In Your Living Space page welcome