Replace or repair your appliance tips, Home electronic item warranty, Product fix
Replace or Repair Your Appliance
22 March 2022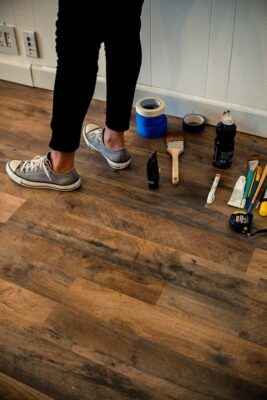 6 Questions You Should Ask Yourself When Deciding Whether to Replace or Repair Your Appliance
You probably do not know how useful your appliance is until you lose its function. When an appliance breaks down, most people are torn between the idea of replacing it with a new one or calling or repairing services. Each of these options comes with its advantages, but before you decide, there are a few things you should consider. Calling professionals in appliance repair is a wise idea if you want to continue using the appliance. You may also choose to toss it away for a new one. Whichever decision you make, make sure you ask yourself the following questions.
Is It Old Enough?
Your appliances have a lifespan, after which you may start experiencing issues when using them. In most cases, some of them will last for about five years before their life ends. If you know an appliance has served you for a long time and you suspect it is working on borrowed time, replacing it may be the best option. However, if you know it still has a lot of time left, consider calling professionals for repair.
Has the Warranty Expired?
Almost every electronic item comes with a warranty as a backup in case it breaks down soon. Most last from 6 months to 2 years. When stuck between repairing or replacing, check if the item is still under warranty. An item whose warranty is still valid will be repaired for free as long as you have not tampered with it before. It will save you on labor and the cost of repair. If the warranty has expired, you will have to pay for the repair services or replace it.
Which is Cheaper?
Sometimes repairing an appliance may cost more than replacing it. Therefore, it will be worth it if you take some time to compare the cost of the two options. Here, you will need to apply the 50% rule. According to this rule, if an appliance has served you for more than 50% of its lifespan and the cost of repairing it is more than 50% of buying a new machine, it may be best to replace it. If you think repairing it is cheaper, find appliance repair experts. They will also help you with the calculations.
Will Repair Increase its Value?
One thing you need to know is that things like appliances depreciate with time and use. Therefore, before you repair it, check if this option will help to improve its value. Unlike collectibles and antiques, appliances lose value as they age. Therefore, if its value will not increase, it may be a good idea to replace it. Value also comes with its usefulness. It may not always help you to gain value but if it will be still useful, repair it.
Do You Want to Change Brand or Style?
As time goes by, new inventions are coming up, and this sector is one of the most booming and innovative sectors in the industry. When buying your appliances, you were probably confused about which design or brand to pick. After that, more brands and beautiful styles have come up. So, you may want to choose another brand. It may also be necessary to replace the appliance if you are changing the style of your house interior.
Are You Thinking of Going Eco-friendly?
Appliances consume a lot of energy, and old ones consume even more. Even though the new fridges and washing machines are coming with energy-efficient features, the old ones are still behind on this. You may have bought your dishwasher before those with the Energy Star label came to the market. If you think your appliance is old and using a lot of energy, why not replace it with an energy-efficient one instead of repairing it. It will even cost you less to run it.
Get the Best Deal with 5 Star Appliance Repair
These are vital things you should consider when deciding whether to repair or replace your appliance. We are your best resource to decide the best option. We will look at the appliance and tell you the exact problem. At 5 Star Appliance Repair, we will also give you the cost of repairing it and help you when making this hard decision. If you are stuck between these two choices, contact us. We are the best appliance repair professionals you are looking for.
Comments on this guide to Replace or repair your appliance article are welcome.
Kitchens Articles
Kitchens Posts
Make Your New Kitchen Tech Savvy
Items You Should Invest In For Your Kitchen
Consider While Renovating Your Kitchen
Kitchen design common mistakes to avoid
How to start an appliance repair business
Residential Property Articles
Contemporary Property Articles – architectural selection below:
Comments / photos for the Replace or repair your appliance Guide page welcome