Important things to consider while renovating your kitchen, US house design, Lafayette LA home renewal advice
Consider While Renovating Your Kitchen
9 Dec 2021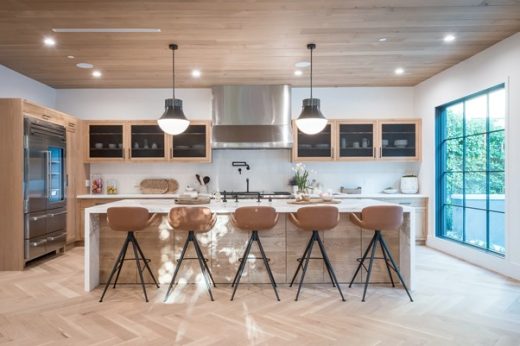 When it comes to renovating your kitchen, there's a lot to consider – Kitchen Remodel Lafayette LA will have it all under control for you. You have your personal style, of course, but the kitchen is also one of the most utility-based rooms in the house. It has a lot of needs to meet and many practical functions it needs to efficiently help you accomplish. The following will explore several things you might want to consider while renovating your kitchen.
Is It Easy To Clean?
First and foremost, every single choice you make throughout this entire process should revolve around the question: is it easy to clean? A pristine kitchen is a lovely place to hang out and have a chat and cook in and enjoy. A grimy kitchen that never feels like it's clean no matter what you do has the opposite effect; it becomes the room you avoid. All materials and color choices should be made with maintenance in mind.
Get The Bones Right
It doesn't matter how pretty your kitchen is if it doesn't work. Getting the bones right involves seeking out a plumber and making sure all your hot and cold water needs can be met by the system you have. If they can't, you need to deal with the plumbing before you do anything else. Be sure to discuss any additional appliances you're thinking of, including a dishwasher or a refrigerator with a water dispenser, as these can impact your water needs.
Learn About Colour Theory
It turns out that the colors we surround ourselves with actually impact our mood. This means if you paint your entire kitchen or a large surface like your cabinets, you're also making a choice that is going to affect your mental state—research color theory before making any large color choices. The goal is to create a cozy, inviting space that feels like home and is enjoyable to be in. Without color awareness, you might not get that vibe.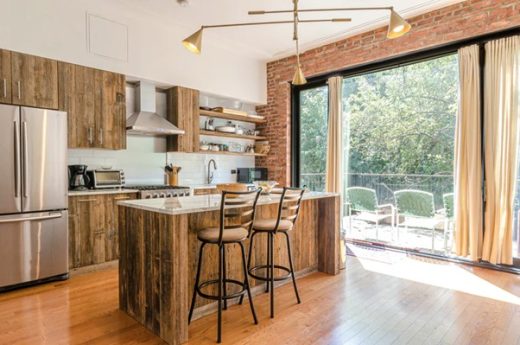 Make Use Of Natural Lighting
Natural lighting is the light that the sun produces that filters through your windows. When you're choosing how to layout your kitchen, pay attention to where your natural lighting is coming from and work with it, not against it. This means avoiding blocking this light from spreading around the room. You can even multiply it and enjoy all those mood-boosting vitamin d benefits by placing a mirror opposite your window. If you want to take it to the next level, you can use a sun catcher to spread the light around your space.
Choose Energy-Efficient Options
When it comes to appliances, you need to keep in mind the financial cost of running them, not just the initial cost of buying them. By selecting energy-efficient options, you're giving yourself a break when it comes to utilities.
The above tips should help you when making choices regarding your kitchen renovations. While the renovations are undergoing, know that you might not be able to cook as much or prepare snacks or meals. To deal with this, make sure you have alternative food plans for the period of time that the renovations are underway. This might involve a combination of takeout, dining out, and having meals at friends' houses. A hungry renovator is not a productive renovator.
Check out The Marble Stores Kitchen Worktops
Comments on this Important To Consider While Renovating Your Kitchen article are welcome.
Building Articles
Residential Architecture
Home Kitchens
Property Kitchen Design Style Posts
Modern Ikea kitchen: System Metod
How to Get More Seating In Your Kitchen
Kitchen cabinet styles and colors 2023
Comments / photos for the Important Things To Consider While Renovating Your Kitchen page welcome