Useful items that you should invest in for your kitchen, Building cooking space tips, House quality silverware advice
Useful Items For Your Kitchen – Invest!
15 May 2021
Putting together items in a new kitchen can sometimes leave you feeling like you'll never have everything that you need. And while it may be the case that it takes you months or even years to have all the pieces to satisfy your various cuisine and chef needs, you have to start somewhere! So, let's look at some essential items that every kitchen needs.
Items You Should Invest In For Your Kitchen
1.   Stainless steel cutlery
What is a kitchen without the necessary tools to eat? One of the first things that you'll need if you've recently moved or are upgrading your kitchen is the cutlery set of your dreams. You deserve quality silverware that you can rely on, especially because you'll be using this equipment every day. For this item which no kitchen is complete without, it is advised to buy the best you can afford – making every day is a special one.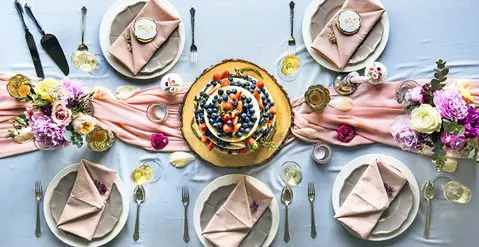 2.   Your go-to saucepan
Every kitchen needs a saucepan which is overall a perfect size for you. Whether you are cooking for yourself, or for a partner, or a small family, 3-quart saucepans are a perfect size for curries, cooking rice, and pasta. Your household will need a pan that is deep enough and has a sturdy handle, big enough to cook what you need comfortably.
Though saucepans can be made from a variety of materials, and many are finished with a non-stick coating, they are versatile and ultra-user-friendly. It is a good idea to keep in mind that the pan(s) you invest in – if they are of good quality – will last a very long time. In this way, the price is offset by its many years of use. Do you love smoothies? For organic, ready-to-blend frozen smoothie kits with free shipping check out Blendtopia
In terms of sizing, lifestyle often dictates your preference. So, don't be shy to ask a professional which size works best for your favorite meals, specifying how many people you usually cook for, and what you usually make. This will help give them a better idea of what would be best. And if you can't choose between two or three sizes, take them all!
3.   Chef's knife
Known as the workhorse of the kitchen, it would be impossible to have a completed kitchen without a chef's knife. The cutting tool carrying out most of the chopping, slicing, and general preparation, this is one useful kitchen item that is essential!
And for those who are really into their cooking, why not take your cooking a level up and look into buying a real Japanese knife. Yes, they are usually more expensive than Western-made knives, but their sharp steel edges are legendary, and their typically hand-crafted finish is marveled around the world.
4.   Wooden chopping block
A block, as opposed to a thinner plastic cutting board, will also help preserve your knives. If you've recently invested in some sharp knives, or you have spent decent money on the ones you use now, there is no way that you'll want to risk damaging the tip. In this case, a wooden block is a perfect way to reduce strain to your knives, helping you take care of them and extend their lifespan.
The wooden block is not only a great compliment to your other pieces of silver but also an easy way to accessorize your kitchen in style. Leave your rustic or chunky board on the kitchen table and enjoy its presence while you're preparing food. Wiped down, cleaned easily, and always ready for some garlic, onion, and vegetables, this block is a hugely useful investment into your kitchen!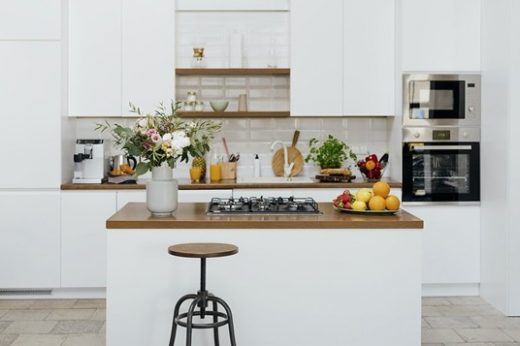 5.   Mortar and pestle
If you are at all a fan of spices, pestos, or perfectly crushed garlic, then this kitchen item is essential for you! Made from a variety of different materials that you can choose from – including wood and granite, a mortar and pestle can help you grind a fresh basil pesto in a matter of seconds! Using this item is also a fantastic way to quickly make a dressing, using a combination of dry and wet ingredients crushed together and blended in your mortar. This item is simple, efficient, and can last a lifetime if used with care.
6.   A food processor
What has become a more recent trend is each household investing in a blender. Popular for soups, smoothies, and now smoothie bowls, a powerful blender is a simple way to blitz ingredients for shorter periods of time. However, if you're looking for a piece of kitchen equipment that will add excellent value is a food processor. You can check this article about nutribullet or magic bullet blender to check the best blender for you.
With the same capabilities as a blender, but with higher power and even greater versatility to chop, slice, grate, mix, and blend. There is a wide range of food processors to suit every chef's need, and this is truly well worth the investment. Not only will you be able to carry out all the usual 'blended' soups and drinks, but your sauces, butter, and bread or cookie dough will take on a new dimension.
Comments on this Useful Items That You Should Invest In For Your Kitchen article are welcome.
Kitchens
Kitchen Design Style Posts
Extend Kitchen Cabinets to the Ceiling
Choosing The Right Shelves For Your Kitchen
Building Articles
Residential Architecture
Comments / photos for the 6 Useful Items That You Should Invest In For Your Kitchen page welcome