Ways to make your new kitchen tech savvy, Building Design Tips, Online Advice
Make Your New Kitchen Tech Savvy
12 Apr 2021
Technological advancements have spread to kitchen design! Modern kitchens now have the option of integrating technology into every aspect of using a kitchen, from cooking to cleaning and waste disposal.
This new way of designing kitchens means less slaving away and more relaxed therapeutic cooking.
Check out these 4 awesome ways to make your kitchen high-tech: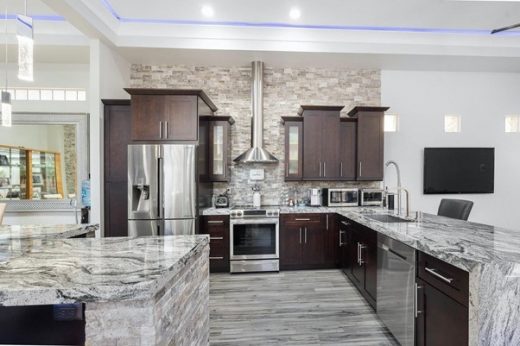 WiFi Connectivity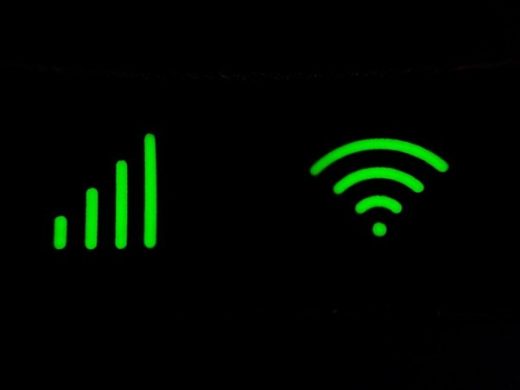 You should consider a WiFi connectivity system in your new kitchen. The WiFi technology has gone beyond the computer and your mobile phone.
Now WiFi technology also means you can connect your appliances to your phone, granting you access to control them from the palm of your hands.
You no longer have to stay glued to the kitchen stool to watch the pot. Get WiFi connectivity and control the temperature, monitor cooking time, and even set timers.
Note that not all appliances have the setup to connect to WiFi, but a lot do and more are manufactured each day. Brands that have this feature available on most of their appliances include Bosch, Samsung, LG, GE, Whirlpool, and Crock-Pot.
Here is how to connect your appliances to your phone via WiFi:
Download a SMART app. Available apps include the KitchenAid app, Home Connect app, and SmartHQ app.
Create an account profile.
Select the "Add Appliance" option on the app.
Scan the QR code on the appliance's WiFi touchscreen display.
Use the appliance's touch screen to select your router and enter your passphrase.
Wait a few moments until the appliance signals that it is connected.
Name your appliance and begin using its remote features.
A Super Automatic Espresso Machine
This one is for coffee lovers! Or even if you don't drink coffee yourself your friends and family do and will thank you for it. So, take into consideration having a super automatic espresso machine with built-in grinders so that you can make yourself a coffee drink at the push of a button.
Plus there's an automatic milk frother that lets you make macchiatos, cappuccinos, and lattes easily at any time.
This awesome machine allows you to set your preferred coffee strength, temperature, and more.
Here is a guide on how to use this machine:
The first time you use it you have to pull water through the boiler. This is only for the first time.
After the first time, measure water into the reservoir and coffee beans into the grinder then warm up the machine by turning it on for 2 to 3 minutes.
Place either a pitcher or a cup under the brewing head.
Press the brew button and wait for your freshly brewed coffee drink.
SMART Ways to make your new kitchen tech savvy
SMART is an acronym for self-monitoring, analysis, and reporting technology.
As can be inferred from the name SMART is a technology that uses artificial intelligence, machine learning, and data analysis to give cognitive awareness to objects that are typically inanimate.
SMART is best illustrated with examples:
❏   SMART Refrigerator
A smart fridge is a refrigerator that can connect to the internet, WiFi, or cloud and uses this to be self-sufficient. A smart fridge will provide you the following:
Alerts you when its door is left open
Tells you what's inside it
Notifies you via your phone when you've run out of something in your fridge
Regulates its energy consumption
Let's you look up recipes online
❏   SMART Bin
A SMART bin is an intelligent waste management device that uses IoT (Internet of Things) to provide a more efficient way to manage waste.
Not only will you be making your kitchen tech-savvy, but you'll also be helping to save the environment, as the smart bin:
Open by itself via motion sensors
Will compress rubbish so that there's a lot more space
Alerts a waste disposal service when it is full and ready to be emptied.
❏   SMART Toaster
What's worse than burning your toast? SMART toasters have features like touchscreens to make sure you never burn another slice of bread again.
A SMART toaster:
Gives you options on the exact slices to toast (bagels, waffles, English muffins)
Let's you choose the level of crispiness
Has multiple slots
Toasts in seconds
Hands-Free Faucets
Touchless faucets and taps are just plain cool. More importantly, this is one of the best ways to maintain a clean kitchen. Also, touch-free faucets are designed to have a low flow rate to prevent leakage. You'll save a considerable amount of water.
Touchless faucets use sensors that detect the presence of a hand or something else in front of it, so all you have to do is wave your hand in front of the faucet to turn it on or off.
Ultimately, incorporating technology into your kitchen will free up your time for other activities, like time spent with family or time to pursue a hobby. With new apps and more advanced smartphones, this gets easier every day.
Comments on this Awesome Ways To Make Your New Kitchen Tech Savvy article are welcome.
Kitchens
Kitchen Design Style Posts
Extend Kitchen Cabinets to the Ceiling
Choosing The Right Shelves For Your Kitchen
7 Kitchen Sink Trends For Your Remodel
Building Articles
Residential Architecture
Comments / photos for the 4 Awesome Ways To Make Your New Kitchen Tech Savvy page welcome