Kitchen design common mistakes to avoid, Property furnishing advice, Online house style tips
Kitchen Design – 5 Common Mistakes to Avoid, According to The Architects
8 November 2021
Have you ever asked yourself what not to do when it comes to kitchen design? For homes new and old, a well-designed kitchen is a significant but worthwhile investment, as it will always add value to your house in terms of appearance and utility. However, one thing you don't want to do is overlook the small details. When it comes to kitchen layouts, we frequently overlook the most basic things, such as where the trash cans go and how accessible the refrigerator is when you're cooking.
The main things you are going to do in the kitchen are cooking and preparing food, which is why it must be extremely functional. As a result, it's critical to begin the design process by considering how you use the space when preparing and cooking meals.
But who says a practical kitchen can't also look good? Our kitchens may now be the focal point of the home, thanks to clever design, which includes everything from space-saving U-shaped kitchen ideas to multipurpose islands.
We've enlisted the input of experts to come up with a list of mistakes you should avoid while building your dream kitchen, as well as what you can do to avoid these perils.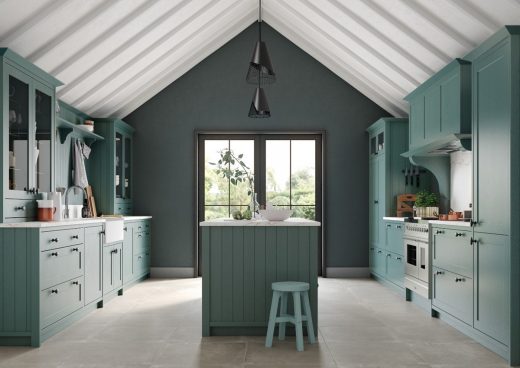 Not leaving enough space for free circulation
Nothing is more frustrating than not allowing your adequate space in the kitchen to walk about freely. Whether you have a large or small kitchen, adequate circulation should be a top focus in your design for the good of everyone in the house.
This kitchen design flaw may make a space seem claustrophobic, limiting the number of people who can use it at the same time. Include 4 feet of space between countertops/islands if you want enough circulation. Allow at least 3.5 feet of room if your kitchen is modest, or basically as much as the space permits.
Avoid cramping everything into one small space and, if necessary, prioritize. You don't need that kitchen isle if that means you'll only have about two feet to move around it. Otherwise, your kitchen may turn into a crowded highway in the morning when everyone is running around trying to be ready for school or work.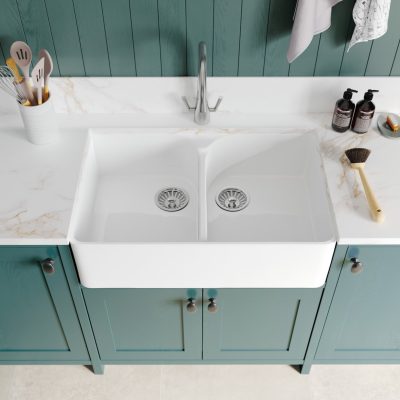 Planning for aesthetics rather than workflow
We live in a time where just a simple Google search can reveal hundreds of beautiful kitchen furniture options that can be easily purchased online. When looking for kitchen units for sale online, make sure your choice is based on functionality rather than just aesthetics. It is possible to have both a functional and beautiful kitchen if you plan things right.
Make sure your kitchen's busiest sections — the sink, stove, and fridge — are in practical positions that are connected to one another while giving adequate room for people to utilize and access them easily.
When picking cabinets, we recommend making sure the doors won't obstruct your productivity when they're open. The last thing you want is for your refrigerator and cabinet doors to slam against each other if they are opened at the same time.
Consider how many people will be using the kitchen at the same time in your house. You may have squeezed too many features into the kitchen, and even though it may look good when no one is using it, you should reconsider the layout to make sure functionality comes first.
Buying appliances without measuring the space
There are plenty of innovative appliances you can use for your kitchen. However, ordering the wrong size appliances and cabinetry is one of the most typical kitchen design blunders. Refrigerators that are too big or too little, dishwashers that are too small, ovens that don't fit, overhead cabinets that are hanging too low – you name it, it's happened too many times.
To avoid these blunders, be sure to correctly measure the area and select the equipment ahead of time. Then double- and triple-check the measurements to ensure that everything will fit into the kitchen plan. Remember to take into consideration the space in when these appliances are in use, such as when the refrigerator, oven, or cabinet doors are fully open. You don't want to not be able to pass by just because someone is opening the fridge or oven.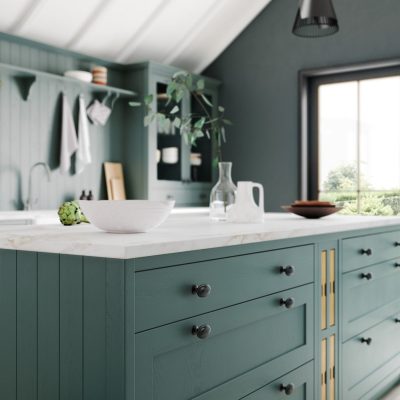 Poor lighting placement
The influence of lighting in the kitchen is enormous. You can build the most beautiful kitchen in the world, but if it lacks proper illumination, you will struggle to do your everyday tasks comfortably.
A priority in the kitchen is to provide adequate illumination. Above the kitchen island, pendant lights that serve as task lighting are a fantastic accent. For further visibility, consider using undercabinet and recessed lighting. Of course, you also need a main lighting source but keep in mind that overhead lighting may be bright and cause unpleasant shadows, so it should be accompanied by task lighting for adequate function.
Lighting should be placed somewhat in front of you rather than immediately overhead or behind you, according to our experts. Installing separate circuits for downlights, pendant lights, and sconces makes it easier to adjust lighting levels and mood. Remember to pick bulbs that produce enough light so you can see what you're doing when cutting and cooking.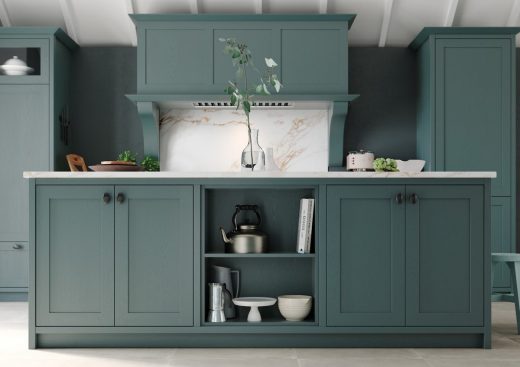 Wasting space you don't have on kitchen islands
Kitchen islands are wonderful for boosting prep and storage space, but they will only be functional if you have the space. An island might be a waste of space in a tiny kitchen, and it may not even look good.
Placing an island in the wrong place is another disaster waiting to happen. A badly placed island may create a bottleneck in your kitchen by obstructing traffic flow to and from key workstations.
Only use an island if your kitchen allows it, or choose a narrow one. For optimal traffic flow, experts recommend having around 40 inches on both sides of the island. The size of your island unit will be determined by what it will be used for and the dimensions of your kitchen. A kitchen island should have a minimum width of approximately 47 inches. You may go as small as approximately 24 inches in width if you don't plan on having a sink or cooktop in it.
Comments on this Kitchen design common mistakes to avoid article are welcome.
Kitchens
Kitchen Design Style Posts
Modern Ikea kitchen: System Metod
How to Get More Seating In Your Kitchen
10 tips to transform your kitchen design
Building Articles
Residential Architecture
Three Trees House in New Delhi
Design: DADA & Partners, architects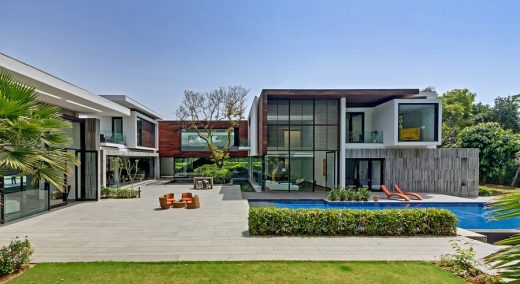 photograph : Ranjan Sharma / Lightzone India
Three Trees House in New Delhi
Comments / photos for the Kitchen design common mistakes to avoid page welcome