Tips to decorate your office with architectural wall art guide, Property interior decor advice
Tips To Decorate Your Office with Architectural Wall Art
21 March 2022
The walls of an office, like most other spaces, are filled with limitless possibilities for design and décor. Introducing colorful, characteristic, and breathtaking wall arts is one of the most remarkable ways to explore these possibilities. It offers an excellent way to create focal points, bring in colors, add texture, and define the theme of your décor.
Architecture is eye-catching, inspirational, and powerful, and you can bring all these features into your office space. The beauty of bringing architectural artwork into your workspace is second to none, regardless of the type of your existing décor. Besides having breathtaking structures, architectural wall arts will also suit any office space.
Are you looking to refresh, improve quality, and beautify your office space with architectural wall arts? Below are some powerful, simple, and excellent tips to help you decorate your office with architectural wall arts without stress.
Explore Large Architectural Wall Arts
Size is an essential consideration when using any wall art in your space, including architectural wall art. Large wall arts command more attention and set the tone of a smaller space. Also, it works better in an office space because it defines the tone and flow of other décor elements.
Interestingly, sizeable architectural wall arts will work perfectly in any office space regardless of the space size. You can try a white and black colored large architectural wall art in an office with a minimalist design.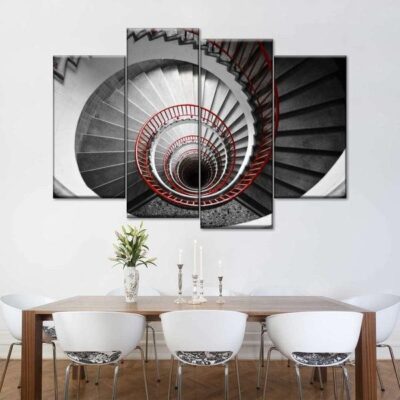 Hang Up Mirrors to Complement
Do you want your entire office to radiate the beauty of these architectural wall arts? Hang mirrors at strategic points of your wall. The mirror is a vibrant décor material that enhances the brightness of your space due to its reflection of light. It can also make a smaller office space appear more prominent when properly used.
Hanging mirrors, especially oversized ones, will complement the breathtaking features of architectural wall arts. Asides from reflecting and radiating the beauty, it will also spread out the colorful feature of the art. You can also try multiple small salon-sized mirrors around your walls or use a single oversized one.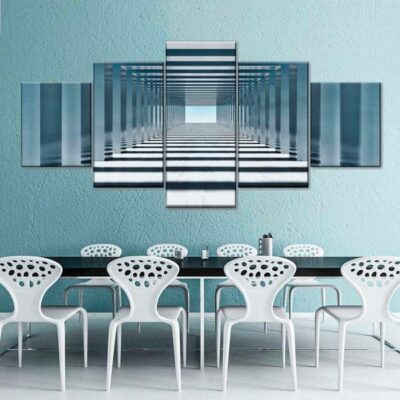 Install Shelving in Your Office Space
Architecture has a lot to do with design and construction. Installing shelving in your office space will enhance this concept of architecture. It is common to run floor space for essential office items, especially files and books. In such a case, it is best to install floating shelves that will help you to take your collections to the wall.
Floating shelves will not only improve the arrangement and organization of your space. It will also enhance your space's beauty while also complementing the breathtaking structures in the architectural wall arts. These shelves will help you display small sculptures, hardcovers, and books appealingly.
Complement Your Wall Arts with Suitable Wall Paints
What is decoration without suitable and decorative wall paints? You can project the beauty of architectural wall arts by using suitable paints for your wall and other surfaces. It doesn't matter if you use hand paints or wall covers like wallpapers; the colors will still make a significant impact. Using murals will help your walls transport you to other places.
The choice of wall colors in an office space is dependent on several factors. However, it is best to use colors that match your architectural wall art flow. Alternatively, you can use contrasting and complementary colors as you deem fit. The overall goal is to create a harmonious color flow in your office décor.
Create an Accent Wall
Beyond painting your wall, you can add more decorations, including displaying materials such as globe and wall maps. Creating accent walls helps you decorate the walls themselves so that it complements the wall arts when you hand them.
Although bold paint color on the wall will create a bright accent, you can also bring in patterns with wallpapers and fabric covers. Painting your ceiling will also enhance and complement your accent walls beyond imagination. Accent walls have more significant impacts on small office spaces; hence, they are valuable to any office space, regardless of the size.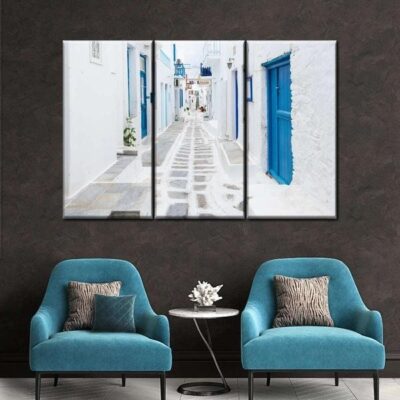 Allow Enough Lights
Light is an essential part of any workspace. Brightness has both decorative and functional effects on office spaces, and it will particularly complement general décor while also enhancing workflow in an office. The light source of an office space can be natural or artificial, and however, it is best to allow a mix of both types of light.
Good lighting will improve your office space's overall mood and décor flow, including complementing the colors of your wall arts. Lights reduce fatigue by enhancing workers' mood, improving outlook, maximizing productivity, and helping workers' health and safety.
Wrapping Up
Architectural wall arts in an office space are like a ring on the finger; they complement each other. However, you can only get the best of these wall arts when you use them properly and complement them with other décor features. The tips above will guide you through the appropriate use of architectural wall arts in an office. Feel free to explore!
Comments on this Tips to decorate your office with architectural wall art article are welcome.
Home Improvement
Home Improvement Posts
Wall Art for Different Interior Styles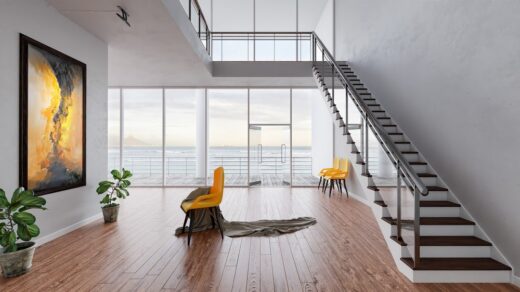 How to combine colors for interior design
6 common interior design mistakes to avoid
Home styling tips to decorate your house
Home Articles
Residential Architecture
Comments / photos for the Tips to decorate your office with architectural wall art page welcome