Guide to Remodeling tips to increase value of your home, House Renewal Advice, Property Design Help
Remodeling Tips to Significantly Increase the Value of Your Home
4 Jan 2021
Remodeling your home serves two main purposes: to improve your home living condition and to increase the real estate value of your home. Recouping the money you put into renovations may not always get returned at 100 percent. But studying the real estate market dynamics and considering the cost, practicality, and value of the renovation can help you command a high price for your home when you decide to sell it.
To help you decide if your remodeling project is a worthy investment, we share here some remodeling tips to significantly increase the value of your home.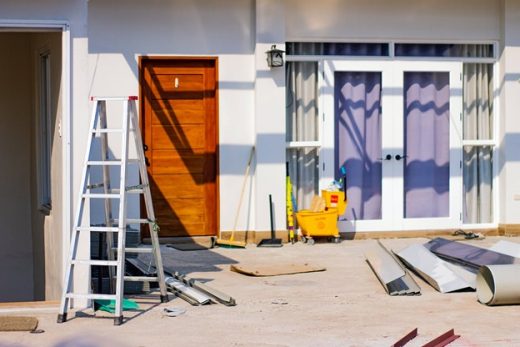 Make Your Home Look Bigger
Adding square footage to your home adds significant value to your home. If you were to ask a general contractor in Mesa Arizona or any city or state about increasing your home value, one of the most likely answers is to make home additions to expand your home's footage and upgrade its value. However, before you jump into that idea, you need to consider several things and develop a plan for this type of renovation. Factor in your family size, their needs, the project, the style and design, and your budget. You can add a room or office space, extend your living room, finish your basement, or build a deck to create an additional living space. As a result, your home will gain a higher value when assessed by an appraiser or buyer.
Make Your Kitchen More Attractive
Making your kitchen more appealing and updated can improve the valuation of your property significantly. You need to apply a practical and cost-effective approach to remodeling your kitchen to give yourself the highest recoup rate possible when you sell your house. Make a minor kitchen remodel and do not make it look fancier than the rest of the house if you want a recoup rate of 70 to 120 percent of your remodeling cost. An upscale and fancy remodel is not practical, and buyers will not be willing to pay for a kitchen that doesn't fit with the rest of the house.
Enhance Your Home's Curb Appeal
The curb appeal, or how your home looks from the outside, is an essential factor in selling your house. It is where the first impression of a prospective buyer is developed. Many real estate appraisers recommend that making a good impression through an attractive home exterior increases your property value by five percent and increases the chance of being sold. Exterior repainting and detailing are simple, cost-efficient, and effective ways of improving your home's curb appeal. Maintaining your driveway and taking care of your lawn space by maintaining or enhancing your existing landscaping. Creating a garden adds color to your landscaping and home exterior, making your prospective buyer want to walk through your front door and explore your house more.
Install Energy-Efficient Windows
Installing energy-efficient windows can help with your home's insulation and make it a low-maintenance home that buyers would like. It is a cost-efficient remodeling project and has a high recoup rate, with an extra 10% green energy tax credit if you install Energy Star-rated windows. Your state or even your utility company may also grant you additional credits, which further add to your home's value. Making your home energy-efficient saves hundreds of dollars in annual heating and cooling costs.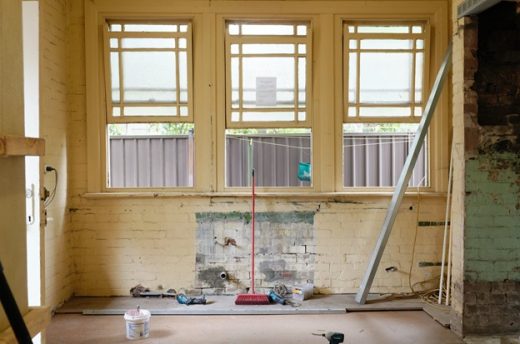 Home remodeling is a smart investment, so you must be ready to spend money and prepare a plan for your remodeling project. There are many ingenious and cost-efficient remodeling ideas that you can apply to your home and bring out its inner beauty and enhance its real estate value. You do not have to break the bank when remodeling your home. Minor remodels and repainting can go a long way and will do wonders by making you more comfortable at home and making your home a more attractive and sellable property.
Comments on this guide to Remodeling tips to increase value of your home article are welcome.
Buying Property
Buying Property Posts
What are main reasons to invest in income property
Things to consider when selling to cash house buyers
Building
Contemporary Architecture Articles
Comments / photos for the Remodeling tips to increase value of your home Advice page welcome