Shared Architectural Space, Architecture Comment, US Buildings, Architects, Images, News
Public Space : Spatial Design in Architecture
American Public & Buildings – article for e-architect by Joyce Hwang, 12 Apr 2011
12 Apr 2011
Locating Public Space
By Joyce Hwang
Joyce Hwang, Assistant Professor in the Department of Architecture at University at Buffalo SUNY and Founder of Ants of the Prairie.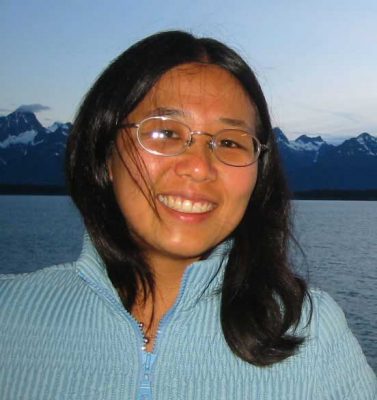 image of Joyce Hwang
Locating Public Space
The notion of locating public space within a controlled, privately-run development project is an increasing trend in many American cities. Introducing high density, small-scale, mixed-use development is almost uniformly accepted as a stride toward 'good' urban practice. Take, for instance, the CityCenter DC project by Foster + Partners, an urban redevelopment of the former Washington D.C. Convention Center site.
Designed as a mixed-use master-plan, the project's primary spatial strategy is to break up the ten-acre property formerly occupied by a "single vast volume," into "smaller, pedestrian blocks," effectively transforming the site into a series of streets and public spaces. The renderings of the development illustrate this well.
Filled with glassy storefronts, apartment balconies, buildings of various heights, and distracted pedestrians, they indeed appear is if they could be scenes from any generic dense city. And perhaps this is the success of the project: it effectively dismisses its vestigial past as a convention center site and ignores the super-block development strategy of its neighbors. As such, it has been touted as "one of the most significant urban developments in the United States today" (David Summerfield, Design Director at Foster + Partners) and one of the "five projects that will transform Washington" (Washington Business Journal).
Washington Convention Center, USA
Foster + Partners



image : Foster + Partners
Breaking down large urban blocks with mixed use development is indeed a successful model in many cases. It would, however, be a mistake to dismiss the potential of other strategies. For example, the spatial and infrastructural potential of large, monolithic buildings as social and cultural 'centers' should not be underestimated. The Seattle Public Library by OMA, for instance, stands as a somewhat opaque mass in its context of downtown Seattle; yet, its interior program is organized in a way that invites the public to enter the building and use its spaces as if it were a kind of urban living room.
It is perhaps actually the expansiveness of the spaces within (and the building's very effective air circulation system) that enables its visitors to feel comfortably un-oppressed by other occupants of the building – whether they are the people socializing in the café on the ground floor, the masses of internet surfers, or the sizeable number of homeless people that hang out in the building every day. Due to its spatial and programmatic organization, the library – when it is open—does indeed function as an extension of public space.
Ryerson Student Learning Centre, Toronto
Snøhetta / Zeidler Partnership Architects



picture from Ryerson University
This is also the potential for the recently unveiled Ryerson Student Learning Centre design, a project by Snøhetta and Zeidler Partnership Architects. Sited in downtown Toronto, the building boasts an ample urban porch that sweeps pedestrians up and into a generously proportioned entry floor, bearing spatial sensibilities akin to a busy train station, with an enormous staircase that is reminiscent of the social possibilities catalyzed by the Spanish Steps in Rome. Other levels of the Student Learning Centre are also designed as large open spaces, nuanced by furniture arrangements and floor plane shifts to suggest spaces for various activities.
Cidade da Musica, Rio de Janeiro, Brazil
Atelier Christian de Portzamparc



photo from architect
Another example, the Cidade da Musica Roberto Marinho, a concert hall designed by Atelier Christian de Portzamparc, is under construction in Barra de Tijuca, a new town in the outskirts of Rio de Janeiro. Sited in an area of the city that lacks "strong architectural events and urban marks," the concert hall complex is envisioned as a landmark, the "heart of the new town," according to the architects.
Indeed the project is enormous: at 90,000 gross square meters, it is structured with 30-meter high solid concrete walls and holds around 3000 people in its performance and cinema spaces alone. Yet, despite its massive scale and almost opaque appearance, the building is still conceived of as an extension of public space. From the park below, one can walk up 10 meters to a large open terrace which serves as a walkway system to access not only performance areas, but also a number of other cultural programs including movie theaters, restaurant, library and retail.
So, while the building appears as if it were a detached monolithic mass, it acts more like a body of connective tissue, with walkways traversing from one side of the park to the other. Typologically, this project stands in contrast to the operations deployed in the Washington D.C. Convention Center redevelopment project.
While CityCenter DC attempts to introduce public space by breaking up the 'super-block' model, the Cidade da Musica instead chooses to celebrate its massive scale, by absorbing mixed-use programs and pedestrian pathways into its logics of formal expression. Will this strategy for creating public space stand up to the sensible wisdom of urbanists who insist on small-scale, pedestrian-friendly development? We shall soon find out.
CityCenter DC, Washington DC, USA
Gustafson Guthrie Nichol



render © neoscape
Joyce Hwang
Articles for e-architect by Joyce Hwang
Some Thoughts on the 2010 Stirling Prize Winner – Jul 2010
Resisting Boredom – Jan 2011
Public Buildings : article by Roland Wahlroos-Ritter. Dec 2010
International Architectural Designs
Other Designs shown this week on e-architect:
Yellow River Hotel, Inner Mongolia
Sunlay Design
The Shard photos – exclusive to e-architect
Design: Renzo Piano Building Workshop (RPBW)
Four-cornered villa, Finland
Avanto Architects
Public Architecture in London : article by Karolina Szynalska. Oct 2011
Public Spaces Creation : article by José María Navarro Alvarez. Apr 2011
Pritzker Prize architects – Architect Winners
Comments re Locating Public Space article by Joyce Hwang welcome