Property Investment advice, Online Home Tips, House Help
Investment Advice: Home Design Tips to get Property noticed
29 May 2021
Any homeowner wants to get the most value for their home that they can. This should go without saying, however, many homeowners simply don't know where to begin in order to reach their value goals.
Today, buying a starter home is considered one of the smartest home investments any young professional or blossoming family can make. But, more often than not, starter homes lack design quality and typically need a fair amount of work or TLC in order to gain any value whatsoever.
Investment Advice: Home Design Tips That Will Get Your Property Noticed
Once you acquire your property and get it up and running, you can then look into a vacation rental property management company for upkeep and to make sure things are running smoothly. This will be of great help, especially if you don't live in the same area as your property.
While this is certainly one avenue you should explore, when it comes to designing your home for reaching optimal value, there are a few things you should know.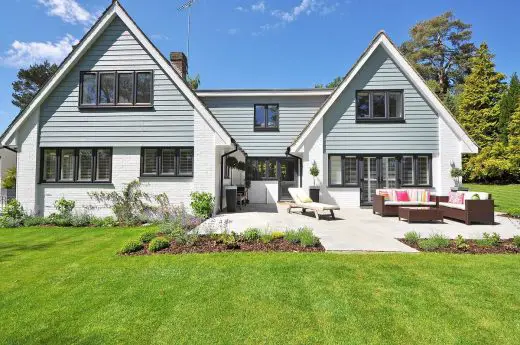 Exterior Design
If you're planning to build, you're going to want to enlist the help of professional designers or architects in order to optimize what you can build on your budget. These individuals know the business, and they're thoroughly versed in elements of style, code, and design – see 6 pro tips for cleaning and maintaining exteriors.
When considering building or renovating a home for rental purposes, you'll want to invest in quality and elements that will give you the greatest return on your investment. Such elements to consider are:
Sculpted Walkways
Landscaped Borders
Ease of Access
Outdoor Lighting
Paint
Aesthetics
Garden Areas
Windows and Doors
Each one of these elements can be enhanced by spending a little bit extra, but if you're in the dark on where to begin, take a drive around some of your favorite neighborhoods or properties and make a list of elements you'd like to try and incorporate to your home as well.
Interiors
While hiring an interior designer can guide you toward the most eye-appealing designs, you have to envision the space first without anything in it. This is a task for your architect to assist you with.
A good architect can take your vision and sketch it out using design and building software, and it will help you to see a three-dimensional model of your property.
If you already have a space built, then it's time to talk to an interior designer. These professionals know what's in style, and what options will give you the most value for your property. Things to consider include but aren't limited to:
Furniture
Energy-Efficient Appliances
Artwork
Aesthetics
Kitchen and Bathroom Hardware
Placement of Objects
Drapes and Shutters
Interior Lighting
Floors
Interior Paint
Molding or Trim
The exterior of your home is what will ultimately attract would-be customers or potential tenants to look at your property, but the design elements you incorporate on the inside will be the deciding factors of whether or not these individuals choose your property.
So, look at interiors. Visit homes you like and consult with designers in order for you to get the most value out of your rental property budget.
Amenities
Everyone loves the special, hidden features that a home comes with. Some of these features might be simple such as a bonus room or a half-bath upstairs. While other, more elaborate features might include a pool and a pool house, a guest house, or a gazebo flanked by aesthetic fountains.
The bottom line is, you know what your taste is when deciding on amenities for your own space, but when choosing amenities for a rental property, you really have to take the overall guest experience you're trying to give into consideration.
For this, there are a few questions you can ask yourself:
Do you want to rent to families or business travelers?
Is the clientele base you're trying to reach environmentally conscientious?
Will you rent to large groups for privately held functions?
How much revenue do you want to see from your property?
Is there a theme you want to explore?
Property Investment advice guide – Summary
Though the above is just a shortlist of possible questions, at the end of the day you have to decide what type of design implementation is best suited for the overall goal of your property.
Whether for personal use or vacation purposes, your home or property is an ongoing investment. Proper design is sure to get people looking at your home, and regular upkeep and upgrades will certainly keep people spreading the word, and coming back to visit in the future.
Comments on this guide to Property Investment advice: home design to get noticed tips article are welcome.
Home Design
Home Design
Interior Home Design Trends 2022
Three Benefits of Investing in Home Design
5 Ways to Incorporate a Piano in Your Home Design
Building Articles
Residential Architecture
Comments / photos for the Property Investment advice: home design tips page welcome