12 tips to grow your construction business Tips, Building firm guide, Property contractor advice
12 Tips to Grow Your Construction Business
29 April 2022
Construction reflects growth. You need to construct more units to increase your client base. If you are in the business of construction, you need new projects to grow your career. Today, investors love to invest in the construction business. Earnings and profits are very high.
During construction, you don't just need materials, but labor, equipment, engineers, and more resources are also required. You need good planning, a strategy to execute your planning successfully, and funds to manage the expenses. The availability of sufficient funds can get you the best planners and strategy-makers. Many financial institutions provide loans to construction businesses. So if you have plans for business expansion, then grab this opportunity now.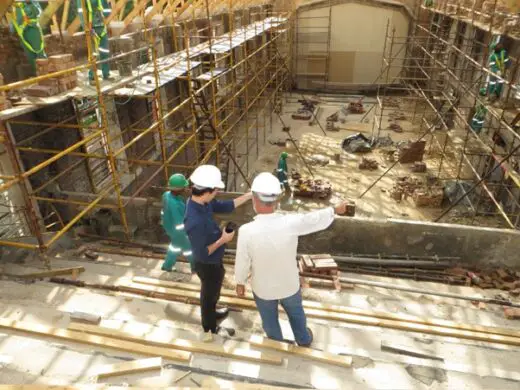 12 Tips to Grow Your Construction Business in 2022
Applying for a construction business loan is made easier by lower interest rates, quick loan approval, and 24-hour funding assistance. So, don't waste your time and get the most suitable construction business loan today. This smart trick can pave the path to your success. Funds can balance your expenses, like buying the latest technological equipment and investing in marketing, which are the basics of competing in today's era.
Some more ideas can help to grow your construction business. Follow the below-mentioned tips to reach the heights of success.
Team of experts
You can afford to have mistakes from anyone on the team. Each section's members must be experts in their respective fields. Make sure that you take demonstrations during the hiring procedure to check the employees' skills. Also, ask questions to solve construction work-related issues. This trick will help you identify whether they have proper knowledge and experience of their duties.
Give them one unique suggestion in favor of construction business growth. Only intellectual and expert employees will be able to do so. Don't forget to cross-verify their degrees and other documents. Continue to recognize and reward your employees for their efforts and motivate them to work harder and better. By fostering a culture of employee award recognition, you can further amplify their motivation and reward their contributions, ultimately leading to improved performance and a stronger team.
Be a great business leader
Many businesses get destroyed without good leadership. Even if you have funds but only manage your staff, it would be harder for you to survive in the construction industry. Your team requires your guidance and supervision. Have trust in their abilities and tell them to perform independently as per your guidance. This step will improve the confidence of employees, and you will see that new creative ideas are helping your business grow.
Invest your time and money
Before starting a construction business, commit to investing the necessary time and money. We have already discussed the way to arrange funds and its benefits. Your presence and regular involvement in the business keep you informed of what is going on. When you are purely involved in the business, there is no cheating and best performance. Additionally, investing in technology like ERP systems for construction companies is essential for successful business operations. It can help you manage your projects, optimize your resources and increase the efficiency of your workflow. It can also help you to make better decisions by providing data-driven insights into your operations, allowing you to streamline processes and reduce costs.]
Train your staff
We can see how technology is growing these days. Training will keep polishing the skills and knowledge of your team. Your team will be able to perform more actively. Nonetheless, they will want to work at a platform where they can learn something new for their bright future.
Prefer profitability
Sometimes, getting more and more business doesn't work to improve your profits and cash inflow. A less profitable business can get you the desired success with less investment in money, time, and other resources.
Right marketing
If people don't know about you or cannot find you on the internet, how will you get more business? Market your business on a big scale. Today, social media platforms are a magical way to let people know about you. Choose the best marketing agency to get worldwide recognition.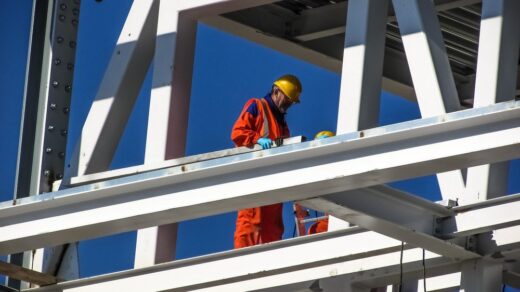 Specialize your strength
A tag line with the logo clicks into the visitor's or customer's mind. Suppose your tagline is "certified hotel renovations," or we turn your dream into reality. These lines connect with the client's emotions. Make sure that you provide the same services as in your tagline. Apply this formula and lead your business to achieve your desired goals.
Build up brand awareness: Networking is a strong path to getting explosive brand awareness. Actively participate in your trade association.
Serve quality: Cost-cutting is required in every business to maintain expenses. But make sure that you never compromise on the quality of your construction business. This mistake can spoil your overall reputation in the market. Cut down the expenses only in the right areas. Quality needs to be your priority.
Be adaptive: Time is changing rapidly. Every new day brings new changes. Businesses with the ability to be adaptive to good changes can only survive. So be adaptable in this regard and witness the wonderful results.
Seek out opportunities: You cannot just sit in your cabin comfortably if you are in the construction business. There are many competitors actively ready to attract your clients. Behave proactively and increase your footwork. Meet relevant people, explain your services, and discuss projects. Opportunities never come to you; you have to run towards them.
Decision-making capacity: If your business is running smoothly today, it doesn't mean it will be permanent. Hard situations are just to test your abilities. Don't panic. Think about all aspects and make smart decisions. Risk is a part of all businesses, so don't hesitate to take one and enjoy the profit later.
Put all your efforts into your construction business. The tips mentioned above will truly direct your construction business towards growth. Nobody can stop you if you are honest and dedicated to your business, staff, and clients.
Comments on this 12 tips to grow your construction business article are welcome.
Construction
Construction Safety Posts
Why Construction Safety Is Important
Best practices to improve construction site safety
Safety rules and responsibilities for construction sites
Warehouse renovations: 6 tips for more efficient services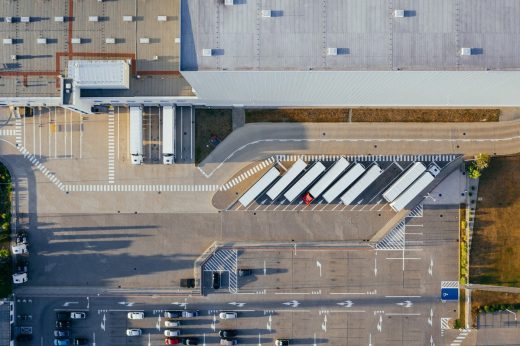 Building Design
Architecture
Comments / photos for the 12 tips to grow your construction business page welcome