Rebuild Property Investment Confidence After Coronavirus, COVID-19 Lockdown Advice
Property investor sentiment following COVID-19
18 Jun 2020
How to Rebuild Property Investor Sentiment After COVID-19
Investors look to property as a safe and secure investment
Jamie Johnson, CEO of FJP Investment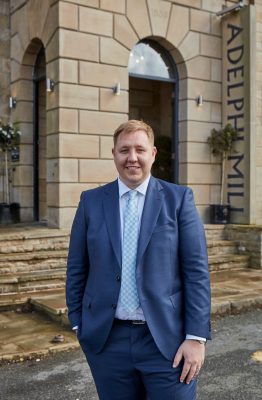 As we begin the process of slowly ending lockdown, it's important to gauge how the last five months has affected investor sentiment towards property as an asset.
At the beginning of the year we witnessed the 'Boris Bounce', with those previously hesitant about purchasing property due to Brexit uncertainty reacting positively to Boris Johnson's victory in the December 2019 election. Subsequently, pent-up demand was released into the market and a surge in buying activity resulted in impressive house price growth.
COVID-19 brought the property market to a standstill, with the government advising people against moving home unless absolutely necessary. There were questions over how long lockdown would last for, and whether real estate would recover.
Thankfully, it looks as though things could soon be returning to relative normality. Non-essential businesses are beginning to reopen, and social distancing measures are slowly being relaxed.
When it comes to property, should we expect another triumphant rush as pent-up demand is released in the coming months? Or are investors now spooked by the pandemic, retreating from the market in the long-term?
FJP Investment recently surveyed 850 investors to find the answers to these questions in an attempt to understand how and when the property industry will return to its pre-COVID levels of activity.
The most indicative finding was that bricks and mortar is still widely treated as a popular, safe and secure asset class. Just under half (48%) of those whom we spoke to said that they still viewed property as a safe and secure asset – as opposed the 12% that disagreed.
Despite this positive view, having the ability and the follow-through to carry out on these intentions is another matter entirely. With social distancing measures fundamentally changing the ways buyers finance and act on their purchases, we endeavoured to find out what exactly had put so many people off purchasing property during the pandemic in the first place.
Apprehensiveness
20% of the investors FJP Investment surveyed said that they had cancelled on their plans to purchase property in 2020 due to COVID-19; a figure that rises to 39% for those aged between 18 and 34.
This hesitation has already been evident in recent house price figures. Nationwide's May HPI, for example, showed that house prices in the UK were down by 1.7% month on month, despite being up 1.8% since May of 2019. This does not suggest that buyer demand has disappeared – instead, it shows the impact lockdown measures have had on people attempting to access new real estate investment opportunities.
Investors are hesitant, adopting a risk averse approach when it comes to managing their financial portfolios. According to the survey, 43% of investors are not planning on making any major financial decisions until they believed the pandemic had passed.
Future recovery
The general conclusion from FJP Investment's findings, in my option, is that property is set for a strong recovery once COVID is contained. This is because demand has not dissipated, but merely been placed on pause.
The rate of negative house price growth due to COVID is already slowing down, indicating that the majority of the virus's damage to the property industry has already been done. When investors feel confident enough to engage in the market once again, we should hopefully see a noticeable rise in transactional activity – boosting house price growth along with it. Property is evidently still considered a resilient asset by many and, given this year's public health developments, it's not surprising that investors would want to ensure their wealth is safe and secure no matter the global economic outlook.
Regrettably, this optimism is not absolute. A second spike in cases or virus mutation would likely squash any hope for a fast recovery and present added uncertainty in the market. However, as it currently stands, I am confident that as soon as the epidemiological picture looks positive, we will be witnessing a strong rush of activity amongst buyers and sellers. The market will correct itself, and the UK Governments touted 'Housebuilding revolution' can finally begin in earnest.
Jamie Johnson is the CEO of FJP Investment, an introducer of UK and overseas property-based investments to a global audience of high net-worth and sophisticated investors, institutions as well as family offices. Founded in 2013, the business also partners with developers in order to provide them with a readily accessible source of funding for their development projects.
Property investor sentiment after COVID-19 image / information received 180620
Previously on e-architect:
Covid-19 Resources for Architectural Profession
Where Do We Go from Here to Rebuild Consumer Confidence?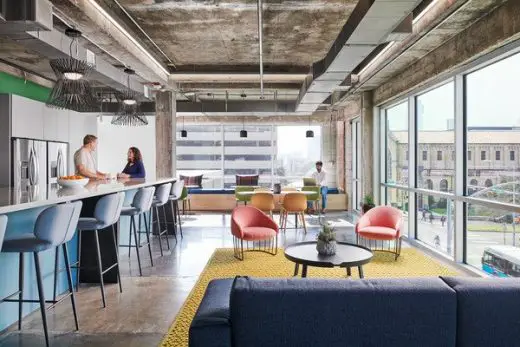 photograph : Peter Molick
Rebuild Consumer Confidence After COVID-19
APM online resources for Covid-19 outbreak
APM Covid-19 outbreak online resources
IWBI Task Force on COVID-19
How Buildings Can Reduce Health Burden of COVID-19
Buildings Can Reduce Health Burden of COVID-19
Architecture and Pandemics: Covid-19 Hermetic Verticalism
Covid-19 Quarantined Architects Database
Database for Quarantined Architects
Impact of COVID-19 on the London Property Market
Coronavirus Impact on Property Market Article
Remote Working During the COVID-19 Pandemic
Cushing Terrell Buildings
Contemporary Architecture by Cushing Terrell Architects
Confluence House, Rocky Mountains, Montana, USA
Architects: CTA | Cushing Terrell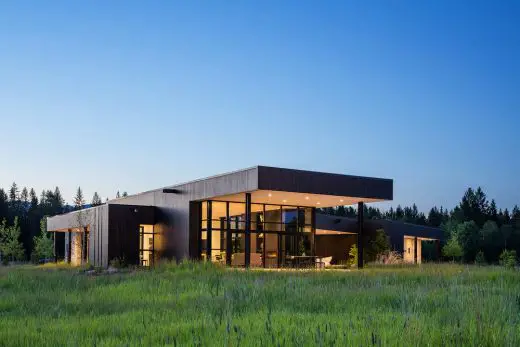 photograph : Karl Neumann
Confluence House
Bryant Elementary School, Helena, Montana, USA
Architects: Cushing Terrell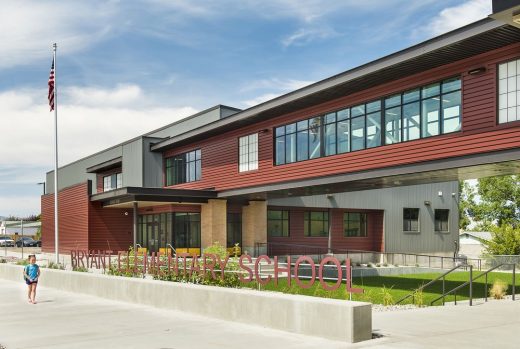 photograph : Heidi A. Long
Bryant Elementary School in Helena
Comments / photos for the Property investor sentiment after COVID-19 – Investiment following Coronavirus Crisis 2020 page welcome