Property Industry Virtual Reality advice, VR design tech guide, Buildings technology
Property Industry Virtual Reality
3 May 2020
Time, money and embarrassment would be saved if virtual reality dominated the property industry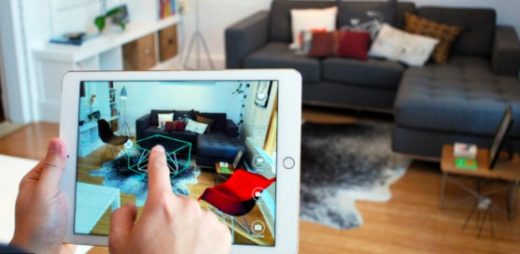 Property Industry Virtual Reality Trends
Virtual Reality (VR) is a trend that is on everyone's lips at the moment. Almost every industry is feeling some kind of impact from the technology as technological boundaries get pushed further and the abilities of science continues to expand. For property, VR could well be a gamechanger, but it is not alone.
Industries as diverse as shopping and gaming, for example, are also taking advantage of the impressive feats in technology. A virtual tour round a supermarket whilst shopping could well be a realistic aim in the near future whilst a virtual dabber on a bingo site or virtual dealer in a casino are becoming increasingly commonplace.
Property, too, is beginning to be majorly affected by this high-flying – though not new – concept. By wearing a headset, the user is transported to another place i.e. the building which the potential buyer is interested in, offering a 360-degree view of their simulated yet incredibly lifelike surroundings.
Why virtual reality will speed up buying and selling
Virtual reality certainly has a home in property with possibilities for the technology endless – and, with benefits for seller, customer and estate agents. As people generally rack up between five and seven home viewings before an offer is put in, virtual reality has, at its core, impressive time and money-saving components.
For those wanting a home in other parts of the country or indeed the world, virtual reality can be used so travel isn't necessary with the ability to tour a number of properties from their own home speeding up the process. Potential buyers can wade through a mountain of properties and narrow their options down to those they would like to see in person.
Imagination into reality
Where VR really comes into its own though is if the actual house has not yet been built. A virtual tour is the next best thing, offering the interested party the chance to gaze at what the home will look like once it is actually finished. Viewing an off-plan property will also be available as well as enquiring about the space and how it works before the building commences.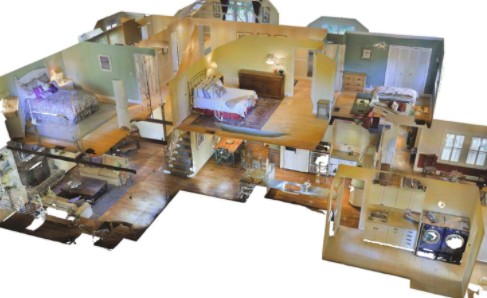 Becoming more mainstream
Whilst virtual reality is a concept that is becoming more well-known, a great number of people have not actually experienced it first-hand. Of course, it will still be a while before searching for a property in this way becomes an everyday occurrence. Yet, there are already dashings of VR in the property industry. For example, the Google Street View enables users to visit city and suburb streets that they have never set foot on.
Property Industry Virtual Reality Summary
It won't just be virtual reality in a nutshell that will be used either; forces and sensations will play a major part, enabling users to open doors and cupboards and interact with their virtual surroundings as they view a potential home. Hold on tight, it's going to be a wild ride.
Comments on this guide to Property Industry Virtual Reality article are welcome.
Residential Property Articles
Virtual reality – beyond plain visualisation
Comments / photos for the Property Industry Virtual Reality Guide page welcome