Real-time VR Solutions, Complex building design news, Modelling architecture tools
Virtual reality – beyond plain visualisation
Real-time VR: Virtual Design of the Built Environment – Lighting Design Tools
21 Apr 2017
Virtual reality – beyond plain visualisation Tools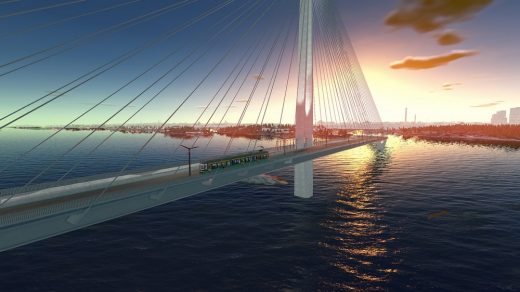 Virtual reality – Real-time VR solutions
Real-time VR solutions are becoming increasingly popular for the presentation of complex designs and spatial data. What sets them apart from traditional forms of presentation is that they give the user virtually complete freedom to move around the design. There are no restrictions: the user can move both in space and time.
This method resembles video games, allowing anyone to become a direct participant of events and not just a passive observer. It enables full engagement in the content being presented. Moreover, by modifying design parameters in real time the user can view the results immediately, without the need to repeat complex computations, for example to render another version of a static visualisation.
One example of VR application is virtual model of Kruunusillat bridge which has been designed at the request of Helsinki city authorities. The model enables the user to explore the bridge and the neighbouring districts, track the new tram line, and introduce changes to a range of design variables. These include:
– time, weather and season settings,
– various vantage points, e.g. from a tram, ship or boat, and various perspectives (1st and 3rd person, aerial view),
– additional functions, such as adding user comments (the model has been used for conducting public consultations).
All of this is possible within a single application with a transparent interface. The provision of the same features using traditional solutions would require dozens if not hundreds of separate visualisations. Naturally, this would be ineffective and extremely impractical. Check out the video to learn more:
Real-time VR solutions in many aspects offer significantly improved usability and flexibility compared to traditional solutions, especially when it comes to visualising designs and spatial data. The possibilities of VR go far beyond regular architecture or infrastructure visualisation. Besides ensuring high visual quality, they also enable the deployment and support of a host of extra features and tools in an integrated 2D/3D environment, which was once reserved for specialised solutions. One such feature is a real-time street developed by Sito Poland. The video below presents the design process:
This example illustrates how the design process can be sped up and improved with the lighting design solution. The user no longer needs to invest too much time adjusting the parameters by trial and error and compute the results every time, but can focus on the intended end result right away. In a sense, the design process is reversed: the designer concentrates mainly on creating a solution with the right visual effect while the specific parameters are adjusted automatically.
This enables even less experienced users without specialist knowledge to achieve the results they want in a reasonable time. What is more, such an approach to the design process is more compatible with human perception and the way it interacts with the surrounding world. This should lead to improved efficiency and reduce errors.
With advanced, cutting-edge 3D engine functions, such as direct IES data use, as well as "global illumination" and complex light computation algorithms, VR solutions from Sito Poland offer precise and physically correct results. This includes computations involving photometric light emission, energy consumption level, the number and type of light points, etc.
Computing is done in real time, concurrently with the changes made by the user. The output data can be saved in a variety of formats: .pdf, .xml, .csv. or web API. These solutions can be run under Windows or Mac OS, both as regular applications and online web solutions.
Our light design solutions have many other advantages besides the features mentioned above, including:
– remote cooperation on one task by multiple users,
– "fast prototyping" for testing several alternative design solutions,
– option to publish a concept draft or the final version of the concept in various forms, e.g. as online presentations needed for final consultations with the client or for conducting public consultations.
VR solutions are the future. With the rapidly rising computing power and the growing interest in virtual reality, all design processes will soon be increasingly based on real-time VR technologies. To learn more about the practical applications of innovative technologies visit www.sitopoland.com.
Location: Poland, eastern Europe
Related Architectural Articles
Energy Modeling and Building Simulation
Vision to reality exhibition in Munich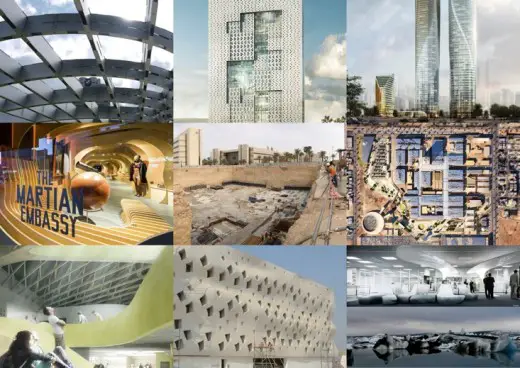 image : LAVA
Large Span Translucent Building
Architectural Design
RIBA News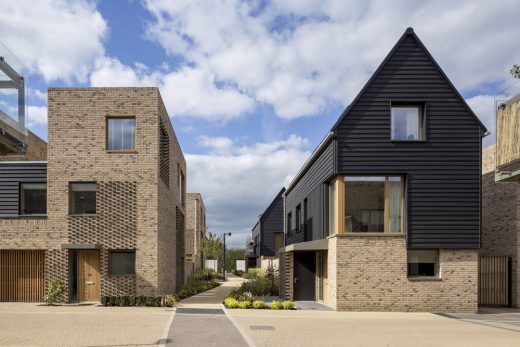 photo © Tim Crocker
The Shard, London
Design: Renzo Piano Building Workshop
Comments / photos for the Virtual reality – beyond plain visualisation page welcome