Professional carpenter and handyman services for home guide, Sydney house build tips, NSW timber construction
Professional Carpenter & Handyman Services for a Beautiful Home
1 June 2022
Any professional architect will tell you that a beautiful home stands out in the neighborhood. Also, it raises the value of your home and attracts potential buyers if you plan to sell your property. However, this isn't without a few fixes. You may need to undertake some repairs and upgrades to enhance the look and functionality of your home.
In this case, you may require carpentry and handyman services. The good thing about this is that you can get different carpenters in Sydney and most other parts of the globe. These professionals offer various services and will transform your home into a luxurious abode.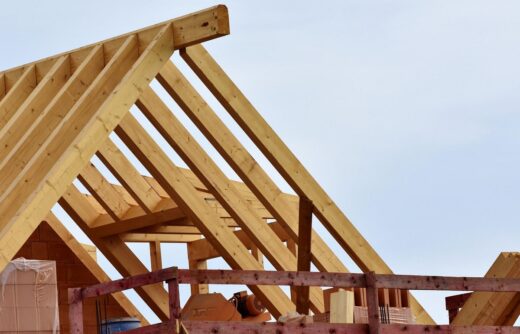 Professional Carpenter & Handyman Services n Sydney
What are the different types of carpentry& handyman services in Sydney?
Drywall installation is necessary after undertaking a water damage remedial project. It is a common service offered by professional handymen like the A2Z Carpentry & Maintenance team. It involves measuring, cutting, and installing drywall boards in homes.
While the task may seem easy, it can be challenging to lift bulky sheets, mainly when working on the ceilings. And this makes it vital to engage a professional carpenter or handyman.
Smart home fixture installation
Nowadays, most homeowners love fitting smart home devices in their homes. These may include; thermostats, doorbells, sensors, and many more. To achieve this, you should hire the services of a skilled handyman
Ensure that the handyman is experienced enough to handle various systems requiring skilled expertise.
Do you have issues with leaky pipes and sinks? A handyman will help with most plumbing issues in the home. These may include fixing sinks, toilets, and appliance installation.
Painting is a great way of enhancing the look and value of your home. Although you may want to paint by yourself, services by a professional handyman will help you achieve a stunning look. The experts have adequate skills to choose the right color hues and apply the paint even when you are still occupying the home.
Tiles enhance curb appeal of your home and should be installed by a professional. A handyman will undertake the installation and smooth everything out to achieve a seamless look in your flooring.
Window installation & repairs
Windows let in natural light and keep off intruders. Whether you want to install modern windows or have them fixed, a handyman or carpenter will come in handy. They will help you determine the most suitable designs for your home. Also, the professional will repair broken glasses and frames that can raise your power bills.
A handyman will save you money by repairing small appliances in your home. The repair cost is significantly lower compared to buying a new device altogether.
Why hire a professional handyman and carpenter for home repairs?
A professional handyman or carpenter with most of the home improvement and renovation objects in your home. These professionals offer numerous benefits and will;
Save time
Some projects require advanced tools advanced be time-consuming. Undertaking the projects by yourself can take lots of time, translating to more resources and inconveniences. However, a professional has the right skills and tools and will take the least time possible. The carpenters will do most of the handwork for you and complete the project with minimal inconveniences.
Tools & Equipment
It takes proper tools and equipment to undertake all home renovation projects. Professional possesses the right tools for the task and also understands how to use them. This helps avoid damages that may result from improper use of the tools.
Experience& skills
Professional carpenters have adequate experience and skills to handle various projects in the home. This helps avoid costly blunders that can pose other risks in the home. With a professional, you can be sure of quality services, saving you a lot of money on future repairs.
They are certified and process the necessary certifications for the tasks. Many work under insured companies and will cater to the medical cost in case of injuries on your property.
Advice giving& recommendations
Experienced carpenters and handymen will give the right information regarding most home renovations and other projects. Which such guidance, it becomes easy to make informed decisions and avoid blunders. They also where to source cheaper materials and will help save a lot on construction supplies.
A professional carpenter may not handle all the projects in your home, but they will recommend qualified professionals best suited for the task. They collaborate with many other technicians and will help locate the rights service provider when needed.
How can I choose the right carpenter and handyman for my project?
There are various considerations to make when choosing a handyman in Sydney. The handyman should possess adequate skills and should have all the right certifications and licenses they should be licensed to offer the services in the state.
The carpentry company should be licensed. The workers may incur injuries at your home, leading to personal injury lawsuits. If the firm is insured, the insurance company will cater to the medical bills, which avoids lawsuits.
Experience also matters! The professional should have handled various carpentry and handyman projects in the area and should have vast experience. This saves time and helps avoid further damage to your home.
The number of projects handled matters, and the handyman should have offered various successful projects. Seek opinions from former clients or check their website to get a clue of the quality of services offered.
The tools are also vital, and the best handyman should have quality equipment for the job. They should be skilled enough to handle a wide variety of tools. Lastly, consider the cost of services. This should match your budget and financial capability.
To get the best deals, get quotes from different service providers and be on the lookout for discounts. However, focus on getting quality services and don't compromise quality to save money.

Final thoughts
Professional handymen and carpenters offer various services and will help with most home renovation and upgrade projects. There are multiple factors to consider when choosing a handyman man for your projects. Be sure to hire a skilled professional with proper tools and experience.
Comments on this guide to Professional carpenter and handyman services for home article are welcome.
Carpentry and Wood
Wood Architectural Designs Posts
DAKO leading producer of high-end joinery products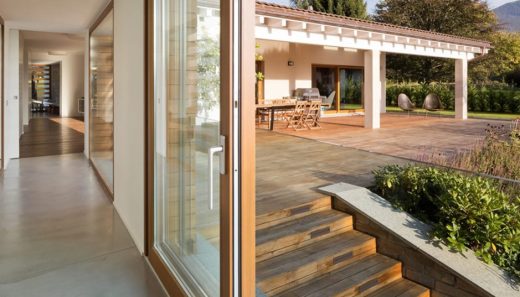 Solid wood flooring for your home
Advantages And Disadvantages Of Hardwood Flooring
Give your Old Wood Furniture Pieces a New Look
Property Articles
Residential Architecture
Comments / photos for the Professional carpenter and handyman services for home page welcome