DAKO leading producer of high-end joinery products guide, House build tips, Online timber construction advice
DAKO – leading producer of high-end joinery products
24 Dec 2021
DAKO – leading producer of high-end joinery products Become a business partner of DAKO – the leading European door & window producer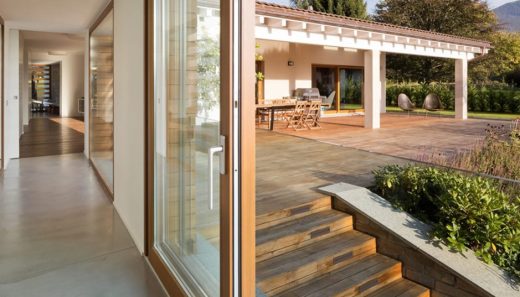 DAKO high-end joinery products – doors & windows
Whether you're searching for one-time cooperation or a long-term business relationship, DAKO will be more than happy to have you as a business partner. Check how do we support them and compare our offer with other suppliers.
The demand for high-quality joinery products is constantly rising. There are many suppliers on the market, but only some provide their clients with the finest, carefully crafted products. Europe is recognized worldwide for its quality joinery, particularly the seamlessly designed wood products. Knowing that they're sought for on the international market, DAKO – a renowned European joinery supplier – has decided to expand its offer. Now, our products are available worldwide, including in the United States and Japan.
The network of our international business partners has over 600 members so far, and it continues to expand. Are you considering joining it? Here are some benefits you can count on if making that decision.

Why is it worth becoming a business partner of DAKO?
Our approach to b2b relationships makes us stand out among the producers on the market. Contrarily to most joinery suppliers, we put business partnership at the core of our activity.
We know how important it is to have a network of partners that share the same values. Note that after joining it, the companies we work with are never left alone. We support them with regular training sessions in order to update their knowledge about our joinery products and make it easier for them to meet the clients' expectations in various fields. The topics covered by the training may vary from product-related issues to sales methods. Participation in training can be a great way to build a stronger relationship with your client.
The training package is a guaranteed form of support we can provide you with, but there's more to that. DAKO also supports its business partners in terms of marketing. After joining the network, you can count on receiving materials useful during trade fairs, such as pamphlets and bulletins. Aside from that, we'll also provide you with the product catalogs. You also don't have to worry about the promotion since all the traditional and digital marketing campaigns are a domain of DAKO.
What does DAKO offer?
The offer of DAKO focuses on high-quality joinery products. We produce doors, garage doors, and windows using high-quality wood, aluminum, and vinyl. All our solutions are thoughtfully designed to meet the expectations of a modern user. While developing our products, we take into account the needs of the inhabitants of different climate zones. This way, our doors, and windows are versatile what makes our offer adaptable to different markets.

Eunika | Vinyl
Aside from doors and windows, we also offer tailor-made window blinds and external roller shutters, and smart home management systems. This way, the clients can set up the entire house using only our products that fit one another in terms of aesthetics and construction. So far, we have supplied clients in both residential and commercial projects.
Tradition, quality, and the contemporary approach
Our products are refined to every detail. We put a strong emphasis on functionality, but aesthetics matters equally to us. The diversity of our product lines makes it easy to find a product set that goes in line with the existing house design.
For anyone who's searching for a flexible, customized solution, DAKO Harmony line will be a perfect fit. Creating it, we were focused on the flexibility of the products, making sure the clients can adjust them to their needs in 100%. Our online configurator allows them to create their own compositions, choosing colors and materials. They can also select among the 11 pre-designed compositions.
DAKO DA-Skyline will be a perfect choice for anyone who puts importance on minimalist design. The modern look of our sliding door makes it a perfect fit for different kinds of interiors. The DA-Skyline system stands out with a hidden frame which makes the view panoramic. The construction of the frames makes it easier to maintain the best thermal insulation parameters.
Why DAKO?
European joinery is a trademark on its own, and DAKO represents its best practices. Named a Top Placer in the category of Construction Materials during International Trade Council's Go Global Awards in 2021, DAKO continues to expand its business activity worldwide to meet the rising demand for high-quality woodwork and metalwork. Through over 26 years of presence on the market, we've developed a leading position among the European companies specializing in wooden, aluminum, and vinyl products. You can find our joinery in 51 countries worldwide, including Japan and the USA.
How do we cover such demand? Our technology park with an area of 26,000 m2 is prepared for an increase in the volume of production. But it's also due to our skilled employees that make sure the products are refined to the smallest detail.
Are you interested in becoming a business partner of DAKO? Reach out to discuss the details.
Comments on this guide to DAKO leading producer of high-end joinery products article are welcome.
Wood Posts
Wood Architectural Designs
Solid wood flooring for your home
Advantages And Disadvantages Of Hardwood Flooring
Give your Old Wood Furniture Pieces a New Look
Property Articles
Residential Architecture
Comments / photos for the DAKO leading producer of high-end joinery products page welcome