Give your old wood furniture a new look, Building Design Tips, Online Advice
Give your Old Wood Furniture Pieces a New Look
12 Apr 2021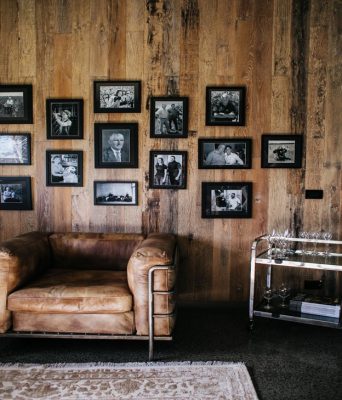 In an Ideal Setting, Our Furniture Shall Always Look New
Much as we would like that to be the case, over time with constant usage, our furniture starts to look old and worn out. If you have invested in good quality furniture or have some emotional value attached to it, you would probably want to find ways to revive it.
As the furniture loses its charming looks, it starts to stand out like a sore thumb and clashes with everything around it. Don't declare defeat and give in to the urge of just tossing it away yet. With a few clever hacks and some muscle power, you can turn that boring old piece of furniture into a new favorite in your house. What more, these quick tips will not even break your bank but will still add loads of value to your furniture. Let's get started on how you can bring about this miraculous change in the appearance of your furniture.
Clear Out The Scratches
If you have moved your wooden furniture around a lot, chances are it will start to look old because of the scratch marks on it. You can easily remove the scratches without many expenses. Right from using ground coffee or walnuts by rubbing it on the surface with a cloth, you can get a clean and smooth surface back. You can then use wood wax to add more shine to it. This will not only restore the natural color of the wooden item but also provide a layer of protection to it. This option can be used on all wooden materials like dining sets, doors, cabinets, and even kitchen utensils. There are wax options available that are safe and dont cause any hazard when used on surfaces of items used for food.
Use Wallpaper
Wallpapers not only can cover ugly-looking walls but can also be used on furniture pieces. You can start out by choosing a wallpaper that best fits the color and design of your home decor. Then measure the furniture properly and use the same measurements to cut out the pieces of the wallpaper in the right dimensions. You can even add an extra layer of glue so that paper sticks properly to the surface of the item. Once you have laid it out properly, press a ruler against it in a swift stroke to even out any air bubbles. This is the easiest trick to use when the damage to the surface is beyond repair.
Add A Fresh Coat Of Paint
If the surface of the item in question is not too damaged, you can consider adding a fresh coat of paint to it. Start by using a paint stripper to first clear out all signs of the existing paint on it. This will ensure that the fresh coat is smooth and not botchy. You can use this tip if you have furniture which is not matched well and paint them all in a shade of your choice so they can all blend together as a set. You can also be a bit creative and paint only some parts of your furniture to contrast with the original color.
Reuse The Furniture for Other Purposes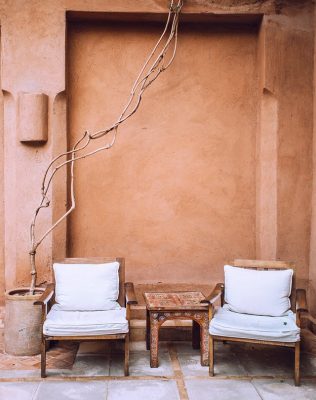 If you have an old cabinet that is not being used, you can easily add a fresh coat of paint and add it to the garden to keep your gardening tools. Open shelves can be reused by adding glass doors to them for displaying kitchen sets, antiques, or other decorative items. This will ensure that it doesn't gather dust. Your old chairs can be refurbished and added to the patio for using it when you want to sit outdoors. With a little bit of creativity and thought, you are sure to find a way to reuse your old furniture for new purposes.
Clean it Thoroughly
Couches and sofa often lose their colors or have stains on them which accumulate over time with use. A good soapy clean for fabric furniture or a wipe with elbow grease for leather couches will bring back its old charm. After you have given it the needed powerwash, you can leave it outside to dry and then give it a nice wipe, and voila, the couch you thought had no other place to go but the bins are as good as new again! You can also add new pillows or sofa covers to add in a bit more color. There is nothing that screams new than a material that is clean.
So the next time you are tempted to throw out your old furniture to replace it with new ones, hold the thought. You surely will find a way to add a few tweaks and give new life to your old furniture.
Comments on this guide to Give your Old Wood Furniture Pieces a New Look article are welcome.
Furniture
Furniture Posts
Popular types of wood for furniture
Ideas for arranging a living room with corner sofas
Bauhaus inspired architecture and furniture
Property
Residential Architecture
Comments / photos for the Tips to Give your Old Wood Furniture a New Look page welcome