Planning your interior deco for living room guide, Property style tips, Real estate decor help
Planning your interior deco for living room
25 June 2021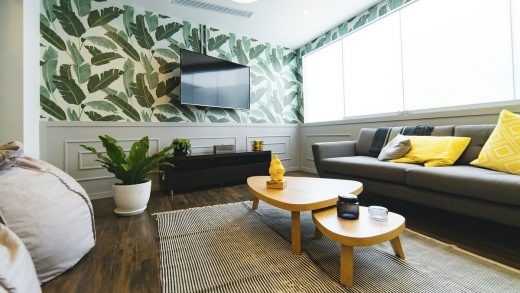 Essential Considerations to Make When Planning Your Interior Deco for Living Room
Achieving an incredible interior design may be a nightmare, especially without adequate research and planning. Overlooking some crucial aspects can detriment how much your living room works for you.
Whether you are looking for a formal seating space or a casual room for your family, proper planning is a sure way for a successful living room decoration. While hiring professionals can give you the best deco results, you still have a role to play in the process. Make sure you consider the following critical factors as you draft your final deco plan:
Planning your interior deco for living room guide
Lighting plays a pivotal role in the interior decor for a living room. Nothing can replace the beauty brought by natural light. That's why there is a need to look out for the option to maximize the amount of natural light in the room.
You can ensure adequate light in the room when you have a cohesive lighting plan. For example, ensure the doors and windows allows in as much natural light as possible. Alternatively, installing multiple lights can also help you achieve enough and perfect lighting in a room, especially when the room can't have much daylight. After all, the amount of light in the room greatly impacts the interior design choices like wallpaper singapore, paint color, flooring, and furniture placement.
Color is known for its aesthetic role in the living room. It makes the room look more attractive. The color choicefor interior decorationcan either make or break a design.
Therefore research is the only sure way to choosing perfect color combinations. Overuse of certain colors might not be a good idea in achieving dream room deco. Before hiring a professional, take advantage of online resources to check out the interior designs of rooms. By so doing, you can make the right decision.
There is no point in planning for living room decoration without factoring in the issue of floor space to accommodate the furniture you'd like to have. And this is a grave mistake to make when designing living rooms.
Start by measuring up the entire space to work out where everything should fit. Leaving enough space between each item makes the room looks more spacious, giving you the freedom to walk comfortably around the furniture. No matter how great the designing living rooms look, it completely ruins a room without proper allowance for good furniture layout. Hence, it's your responsibility to ensure the room allows for every piece of existing furniture.
The Ultimate Use Of The Room
It's essential to keep the ultimate purpose of the room in your mind. Understanding what you want to achieve with your room can assist you plan and create what works the best. In addition, certain interior design tricks can help you ease what you will be doing in the room. For example, you can't design a grand room with a massive fireplace and expect it to be a family-friendly place. Thinking about the function of the room first can help you avoid such mistakes.
If you are in doubt of anything, it's ideal to hire a professional interior designer. They often have enough knowledge and experience in interior decoration, including the installation of wallpaper singapore. Thus, they can take you through interior decoration for the living room. However, understanding the above insights can save your time and money and a recipe for an excellent quality of design.
Comments on this guide to Planning your interior deco for living room tips article are welcome
Living Rooms
Living Room Posts
5 trending colour ideas for your living room
Easy contemporary living room decor enhancement ideas
How To Create The Ideal Living Room Space
Property
Property Design Articles
Casa A, south of Lima
Design: BORDE Arquitectos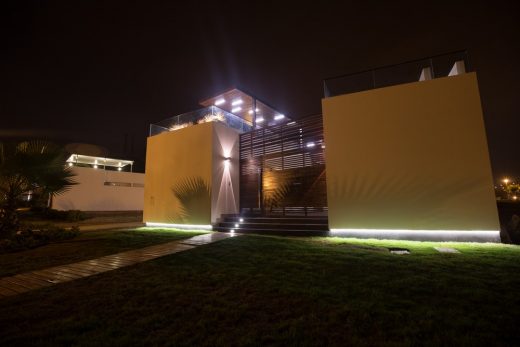 photography: Roberto Zamalloa
Casa A in Lima
Comments / photos for the Planning your interior deco for living room advice page welcome