Why planning is important before relocating, Property move design style tips, Online home decor advice
Why Planning Is Important Before Relocating?
17 Aug 2022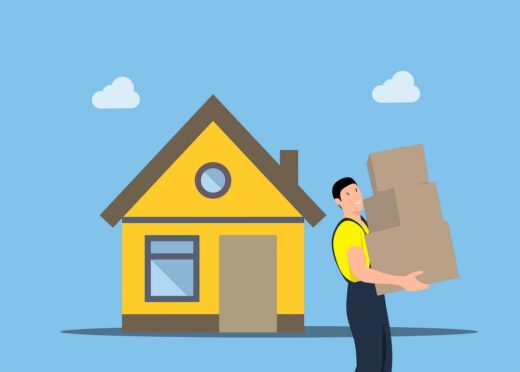 Moving to a different place requires proper planning and financial calculations. Relocation even to a different city can be stressful, so imagine the planning you will need to move to another country.
In this guide, you will find the reasons to properly plan before relocating, as well as learn how to plan before relocation to a different country, city, or place.
Tips To Follow for Your Right Relocation to A New City or New Country:
Here are a few tips to follow your relocation to a new city or new country like moving from USA to Israel. Hopefully, these tips will make you're relocating simple and convenient. Importantly, these tips will inform you about the necessary points to consider when moving to a new city.
1. Research the new neighborhood and make your decision wisely.
When looking for a neighborhood — review whether the area has grocery markets, supermarkets, and hospitals. You can also focus on other aspects like crime rate and burglary cases and only consider the place. You can access all this information via a simple search on Google.
Needless to mention, basic amenities in the new neighborhood will make your job easier. For instance, if you have to travel to a grocery store or vegetable market for 30 minutes daily in a specific neighborhood, it is best to avoid such places. Instead, look for a neighborhood with all the basic amenities of life figured out and does not make your living difficult and troublesome.
At the same time, the crime rate of the area is a sign of how safe the neighborhood is.
2. Calculate the expenses.
This one goes without saying. Of course, everyone focuses on the expenses before even thinking about moving to a new place. But what people forget is that their expenses are way different from the present market rates. So, ensure to calculate all the expenses properly. The expenses should include the cost of packing, paperwork, moving company, unpackers, new amenities, and so on. Ensure to review the expenses again and again. This will allow you to include the details that you may have missed and include them in the expense list.
Besides the expenses, you should have extra reserved cash (foreign notes if moving to a new country).
3. Arranging traveling accommodation.
Ensure to have proper documentation. Tickets, paperwork, moving company papers, or any other paperwork — ensure to have these documents both in hardcopy and softcopy. Even if you have all the documents and one piece of paperwork is missing, the entire relocation can turn out to be impossible.
So, when it comes to documentation, do not leave any stone unturned to find out everything that you will need.
4. Choose the right moving company
There are multiple moving companies or shipping carriers that make the relocation simple and seamless. But you will have to choose the right moving company no matter what. Moving companies are usually reliable. But there exist some casual ones. So, proper research is needed if you want to move some things of great importance.
When it comes to choosing a moving company, ensure to find a reliable and licensed moving company. You can review the customer reviews. Retain that cost of the moving company is not the matter here; the concern is to focus on the safe relocation of the things.
5. Find if there are job opportunities
Job opportunities mean not just any job. You should review whether the place has appropriate jobs for your work skills or not. After all, you do not want to move place and go to a new place to work. So, find a place that has jobs for you.
6. Establish Yourself in the New City
As soon as you move to the new city, you will have to plan to shift your paperwork. For instance, changing the address on your driver's license. As well as you will have to change your bank account, and get new credit cards. And similarly, fulfill other necessities of coming to a new city.
It might be tempting to ignore these at first, but these will cause many problems. You will have to really focus on prioritizing these things and become a local inhabitant as soon as possible.
7. Plan a trip and review the place firsthand
Of course, in the age of the internet, it will be simple to find out about a new place even before visiting it. But before making such a big decision, you should try to visit the place firsthand and see whether the place is suitable for you or not.
8. Sit down with your family and have a good talk
This one goes without saying, but ensure to talk with all your family members and find out whether all of them are happy to shift to a new place or not. Of course, the kids will always be difficult to convince, but your focus should be on the spouse's decision.
Conclusion,
When moving even to a neighboring street, the focus should be on making the move as smooth as possible. Not only the packing should be faster, but you should also ensure to make the package transfer to the new location safely, and unpacking should be convenient. Along with that, you should stress about choosing the right moving company. Because it is the moving company that will move most of the important things.
Aside from these, you should focus on the finances.
Comments on this Why Planning Is Important Before Relocating? article are welcome.
Furniture Articles
Furniture Posts
Vital rules of bedroom furniture placement tips

Iconic Collaborations in Luxury Furniture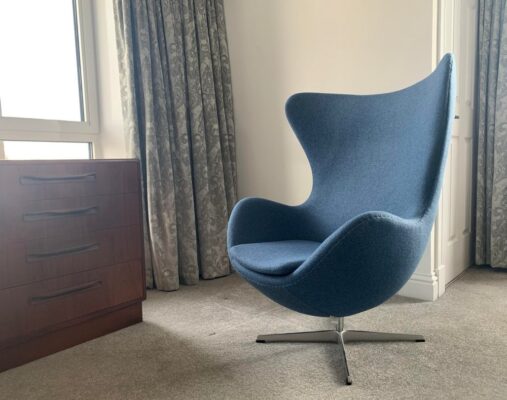 Discovering Noho home: fashion for furniture
8 tips to help you buy new furniture for your home
Building Articles
Residential Property
Comments / photos for the Why Planning Is Important Before Relocating? page welcome